FBI interviews former White House counsel Pat Cipollone and his deputy about Mar-a-Lago documents
They're the most senior former administration officials the FBI has spoken with.
Former White House counsel Pat Cipollone and former deputy White House counsel Pat Philbin have been interviewed by the FBI regarding documents that were stored at former President Donald Trump's Mar-a-Lago estate, sources familiar with the matter tell ABC News.
Cipollone and Philbin are the most senior former administration officials known to have spoken with the FBI about Trump's handling of documents to date.
ABC News has reported that the FBI has already interviewed multiple former White House officials and members of Trump's current staff.
A spokesperson for Cipollone and Philbin declined to comment.
Sources tell ABC News that Philbin sat for an interview with the FBI in the spring. It's not clear when Cipollone's interview occurred.
The New York Times was first to report that Philbin and Cipollone had sat for interviews with the FBI.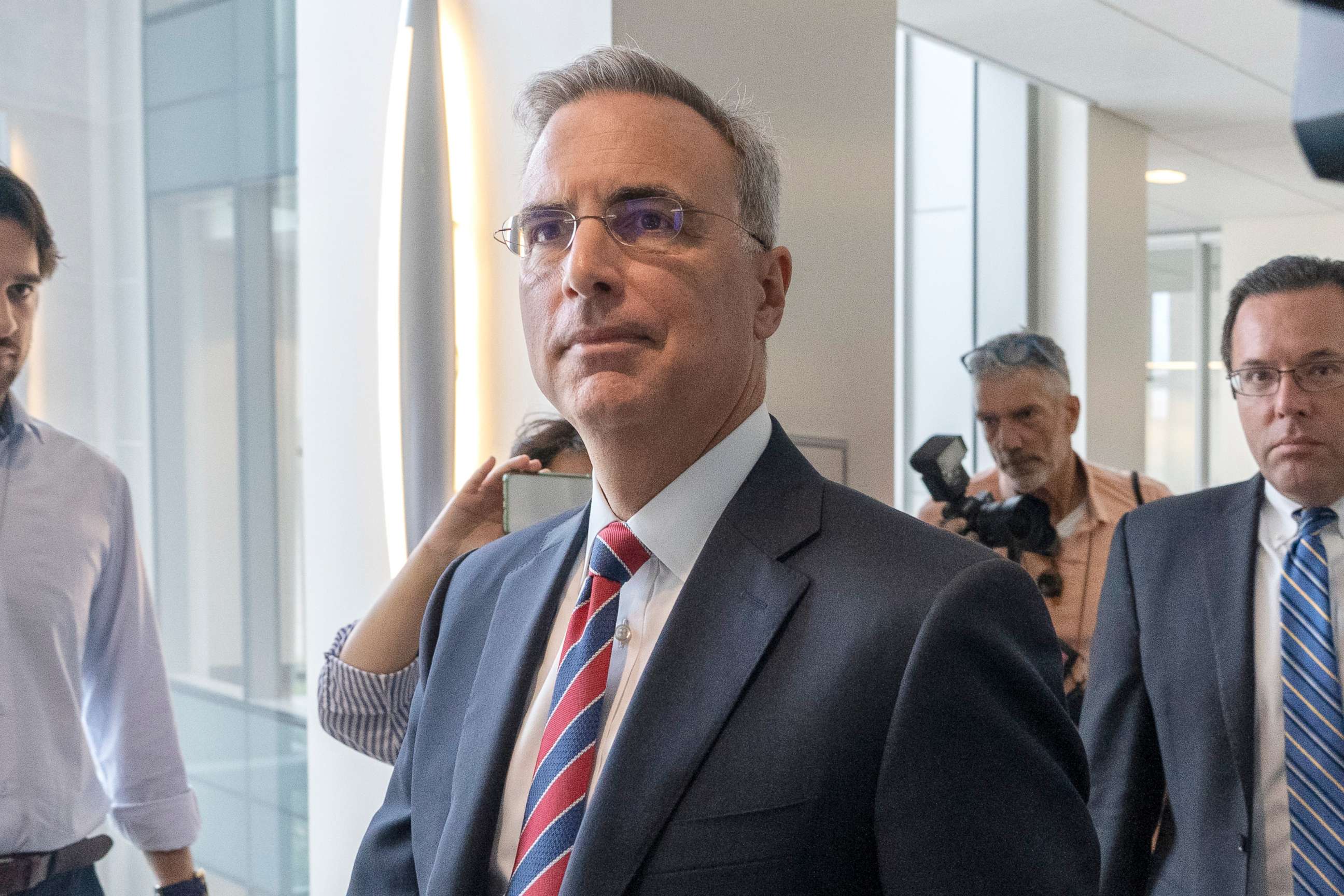 Cipollone and Philbin were designated as Trump's representatives to handle material requested for the National Archives as Trump was moving out of the White House in January 2021. Once the Archives officials began to realize that some material was missing, federal investigators reached out to the two men.
FBI agents searched Trump's home last Monday in connection with the suspected improper handling of government information. A redacted copy of the search warrant shows that agents took out boxes of sensitive, top secret and other classified files.
Trump has denied all wrongdoing.