— -- The triple shooting at a Kansas bar that killed a man who immigrated to the U.S. from India is being investigated as a hate crime, the FBI announced today.
On Feb. 22, police in Olathe responded to a 911 call of shots fired at Austin's Bar and Grill, about 20 miles southwest of Kansas City, Kansas, authorities said.
The shooting killed Srinivas Kuchibhotla, 32, and injured Alok Madasani, 32, and Ian Grillot, 24.
Kuchibhotla died after he was taken to a local hospital, authorities said.
Adam W. Purinton was arrested in the early morning hours on Thursday in Clinton, Missouri, and was being held on $2 million bond. He waived extradition and was transported back to Olathe on Friday.
He has been charged with one count of premeditated murder and two counts of premeditated attempted murder, according to the Johnson County District Attorney's Office.
It was unclear if Purinton had entered a plea. His listed attorney, Johnson County public defender Michelle Durrett, did not immediately respond to ABC News' request for comment.
President Trump has not addressed the shooting publicly, but the White House today condemned the shooting.
"It begins to look like this was an act of racially motivated hatred," White House deputy press secretary Sarah Sanders said in an off-camera briefing today. "The president condemns these and any other racially and religiously motivated attacks in the strongest terms. They have no place in our country, and we will continue to make that clear."
In an interview from his hospital bed, Grillot said he took cover until he thought the shooter's gun was empty.
"I got up and proceeded to chase him down, try to subdue him," Grillot said in a video posted online by the University of Kansas Health System. "I got behind him, and he turned around and fired a round at me."
Grillot said he was hit in the hand and the chest and the bullet narrowly missed a major artery. A bartender said the shooter used "racial slurs" just before firing inside the bar, The Associated Press reported.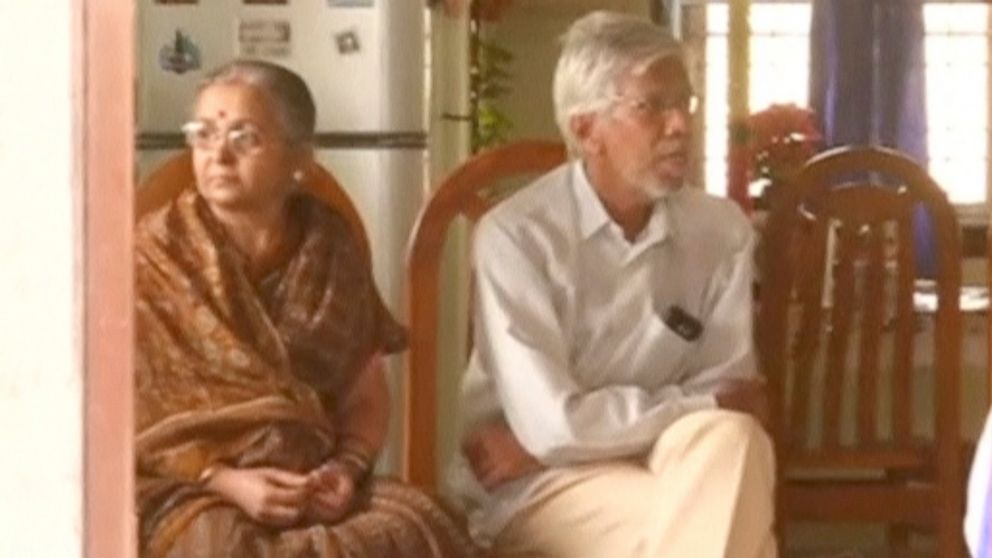 Kuchibhotla, who immigrated to the U.S. from India in 2005 and resided in Olathe, worked as an engineer at Garmin. On Friday his wife described him as a hard-working man who loved America and "did not deserve a death like this."
The FBI, along with the U.S. Attorney's Office and the Department of Justice's civil rights division, is working with the Olathe Police Department in investigating the shooting as a hate crime, according to the FBI.
The investigation is ongoing.