The U.S. Food and Drug Administration approved the overdose reversal drug Narcan for over-the-counter use on Wednesday-- a milestone decision that advocates said will make it easier to save lives amid the ongoing opioid epidemic.
Narcan, made by the company Emergent BioSolutions, is given as a nasal spray and the active ingredient in the medication -- naloxone -- can quickly restore breathing if someone is experiencing an opioid overdose.
Medical experts said it is safe for bystanders to administer the drug to anyone who appears to be experiencing an overdose and will not hurt users if it turns out they are not experiencing an overdose.
The FDA's approval means the medication can now be sold to Americans in places such as drug stores, grocery stores, convenience stores, gas stations and even online.
"Today's approval of OTC naloxone nasal spray will help improve access to naloxone, increase the number of locations where it's available and help reduce opioid overdose deaths throughout the country," FDA Commissioner Dr. Robert M. Califf said in a statement. "We encourage the manufacturer to make accessibility to the product a priority by making it available as soon as possible and at an affordable price."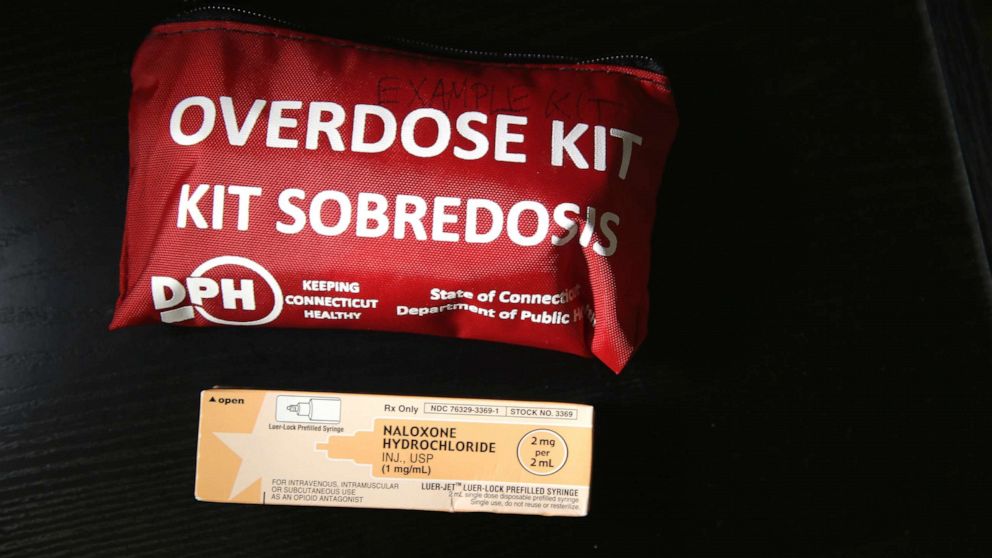 The drug is already available in a prescription form -- although state laws made it possible for people to obtain it without a prescription through various workarounds.
In November, the FDA encouraged drug companies to submit applications for over-the-counter versions of naloxone.
An advisory committee for the FDA voted unanimously to recommend marketing for over-the-counter naloxone without a prescription in February.
The U.S. has been battling a drug overdose epidemic for years. According to provisional data from the Centers for Disease Control and Prevention, there were an estimated 107,622 drug overdose deaths in the U.S. in 2021 -- a record-high.
The majority of these deaths were due to opioids, particularly synthetic opioids such as fentanyl, which is between 50 and 100 times stronger than morphine.
Harm reduction groups and other experts have been pushing for easier access to naloxone as one strategy to help prevent some of the tens of thousands of overdose deaths that occur each year in the U.S.
These groups say everyone should carry naloxone and learn to administer it. Over-the-counter status means people won't have to speak to a pharmacist to purchase the drug, which lowers barriers to access and reduces stigma.
"Naloxone is a critical tool in addressing opioid overdoses and today's approval underscores the extensive efforts the agency has undertaken to combat the overdose crisis," Dr. Patrizia Cavazzoni, director of the FDA's Center for Drug Evaluation and Research, said in a statement. "The FDA is working with our federal partners to help ensure continued access to all forms of naloxone during the transition of this product from prescription status to nonprescription/OTC status."
The statement continued, "Further, we will work with any sponsor seeking to market a nonprescription naloxone product, including through a [prescription] to OTC switch, and encourage manufacturers to contact the agency as early as possible to initiate discussions."
According to the FDA, the approval of Narcan will require a change in labeling for generic naloxone nasal spray products, and manufacturers will be required to submit a supplement to their applications so they can receive over-the-counter status.
Other brand-name products will be made on a case-by-case basis, but these companies are already working on making their versions available.
Harm Reduction Therapeutics announced in December that the FDA granted a priority review to its new over-the-counter naloxone nasal spray RiVive. The nonprofit company said it expects a decision by the end of April.