Fed Chair Jerome Powell duped by Russian tricksters pretending to be Zelenskyy on prank call
The incident, which took place in January, has been referred to law enforcement.
Federal Reserve Chair Jerome Powell spoke over the phone with two Russian pranksters falsely posing as Ukrainian President Volodymyr Zelenskyy, the central bank confirmed to ABC News on Thursday.
The incident, which took place in January, has been referred to law enforcement, a spokesperson for the central bank told ABC News in a statement.
"It was a friendly conversation and took place in a context of our standing in support of the Ukrainian people in this challenging time," the spokesperson said. "No sensitive or confidential information was discussed."
The prank call surfaced in a video that appeared on Russian state television, Bloomberg reported. Bloomberg first reported on the call.
The video shows Powell answering questions from the caller about his inflation forecast and the Russian central bank, among other topics, the report said, adding that the video spanned several clips that lasted more than 15 minutes combined.
A Fed spokesperson told ABC News that the central bank cannot confirm the accuracy of the video.
"​​The video appears to have been edited," the spokesperson said.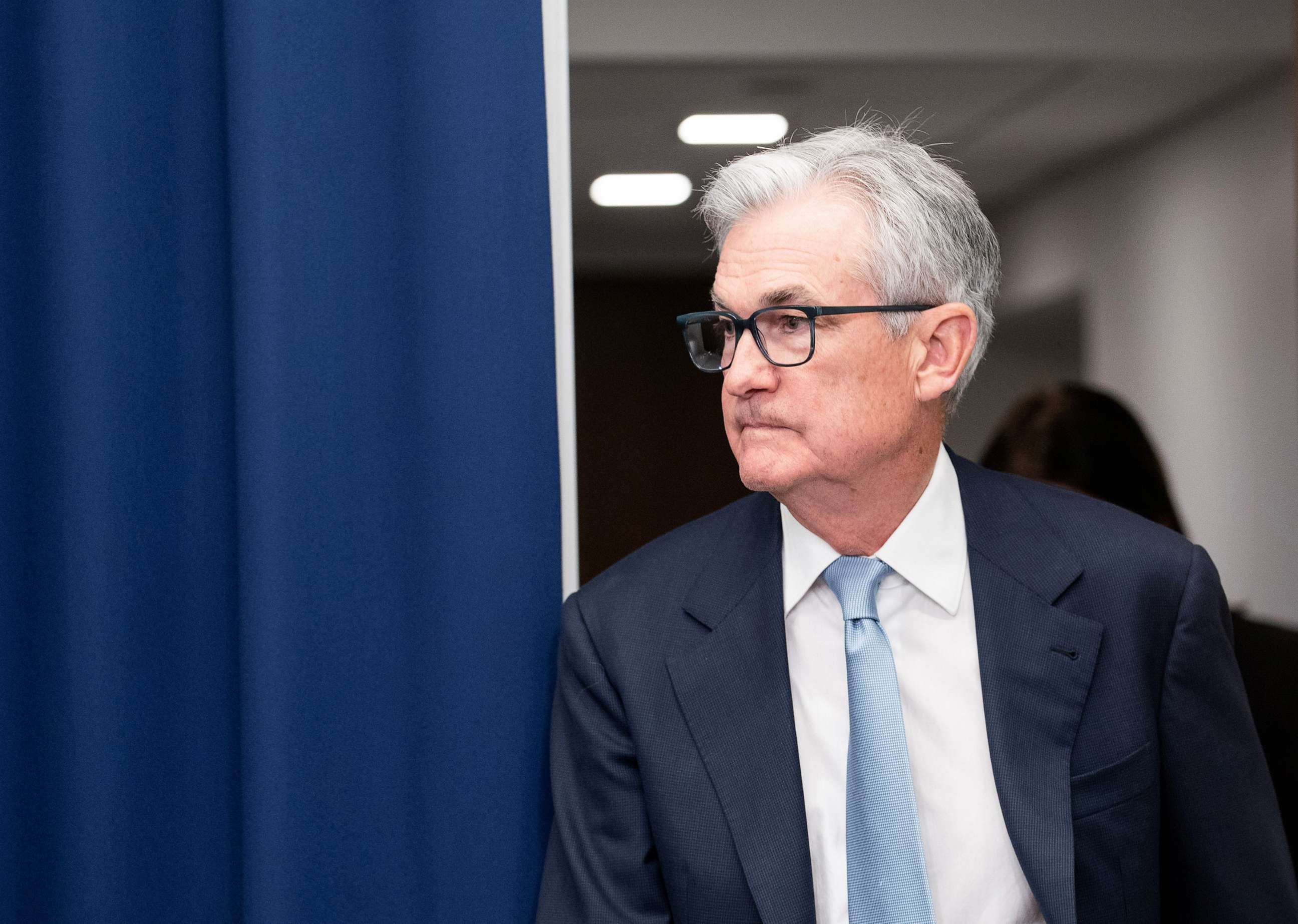 News of the call arrives as the Fed has undertaken an aggressive series of rate hikes last seen in the 1980s, carrying out a fight against inflation by slowing the economy and slashing demand.
The policymaking stance holds implications both for the U.S. and global economies.
The alleged pranksters -- Vladimir Kuznetsov and Alexei Stolyarov -- have successfully duped multiple foreign leaders into speaking with them over the last several years, according to Bloomberg. They are supporters of Russian President Vladimir Putin.
The incident will likely stoke concern about security measures taken at the Fed.
Remarks from Powell and other top officials at the central bank usually draw close scrutiny from investors and business leaders, and sometimes even cause movement in the stock market.
Private meetings with Fed officials, meanwhile, occasionally stir controversy about the possible advantage they provide for participants.
In October, Federal Reserve Bank of St. Louis President James Bullard prompted backlash for remarks he made about monetary policy and economic performance at an off-the-record event with Citigroup.