Federal prosecutors contacted officials in Nevada, Wisconsin, Arizona as part of 2020 election probe
"We are complying with all requests from the DOJ," a spokesperson said.
Federal prosecutors have been in contact with the office of Nevada Secretary of State Francisco Aguilar as part of the special counsel's ongoing probe into efforts to overturn the 2020 election, a spokesperson for Aguilar's said in a statement Tuesday to ABC News.
"The Secretary of State's Office has been in contact with federal prosecutors regarding efforts to overturn the 2020 election," the statement said. "We are complying with all requests from the Department of Justice."
"Secretary Aguilar and his Office are confident in the conduct of the 2020 election and the work done by the SOS Elections Division under the leadership of Secretary Cegavske," the spokesperson added. "Secretary Aguilar is focused on preparing for the 2024 election cycle and ensuring that elections in Nevada remain secure, accessible, and transparent."
Officials in Wisconsin and Arizona also confirmed to ABC News on Tuesday that officials there had been contacted by special counsel investigators.
Former Arizona Gov. Doug Ducey has been contacted by prosecutors, a spokesperson told ABC News. "He's been responsive, and just as he's done since the election, he will do the right thing," the spokesperson said.
ABC News previously reported that then-President Donald Trump had pressured the Republican governor to overturn Arizona's results following the 2020 election, according to sources.
A Wisconsin Elections Commission spokesperson told ABC News that the chief elections official in Wisconsin met with federal investigators in April regarding the probe.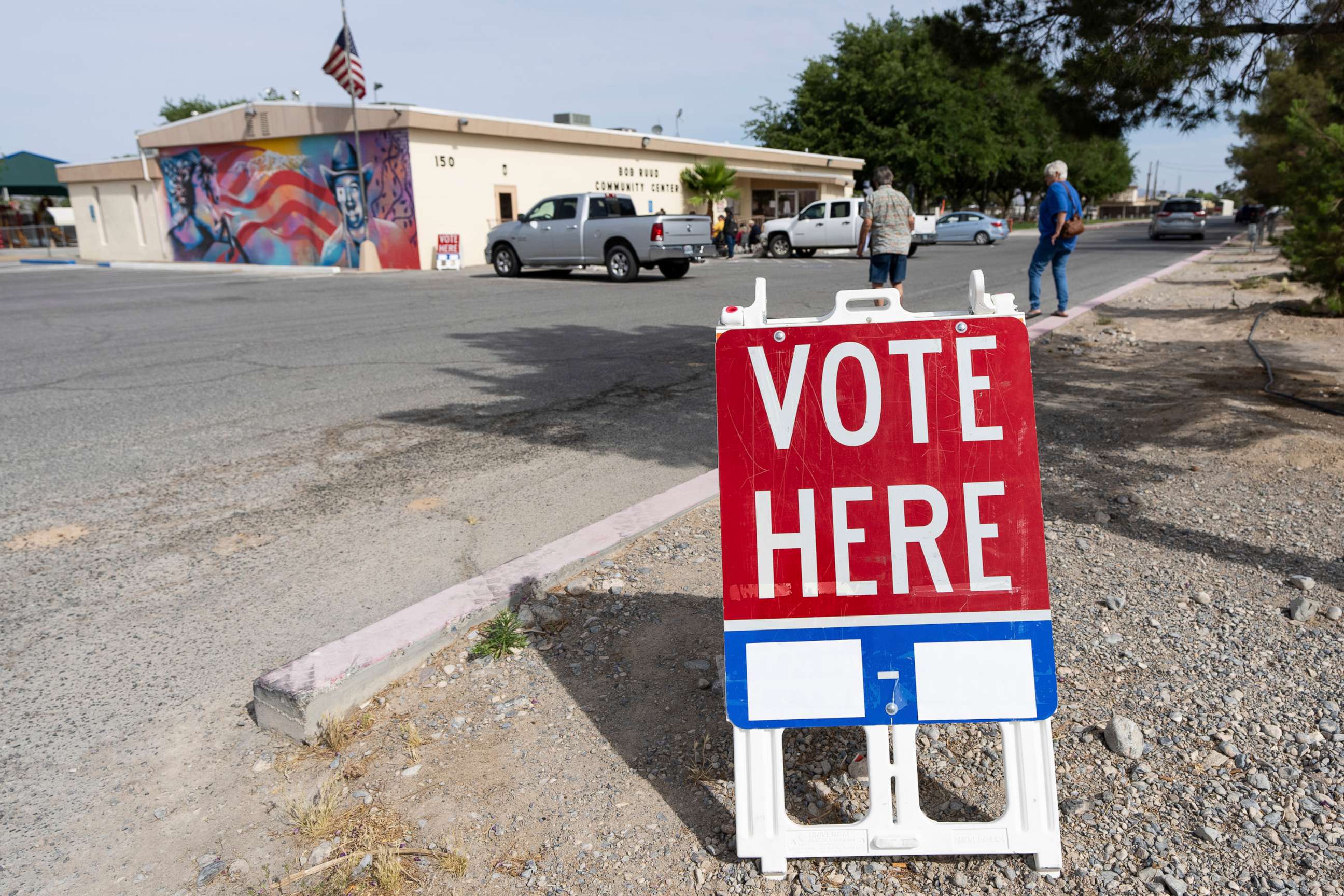 "In April 2023, the U.S. Department of Justice Special Counsel Jack Smith subpoenaed WEC Administrator Meagan Wolfe to be interviewed in the inquiry regarding the events surrounding Jan. 6, 2021," Wisconsin Elections Commission Public Information Officer Riley Vetterkind told ABC News. "Administrator Wolfe cooperated with the subpoena and appeared in person before DOJ and Federal Bureau of Investigation officials in April."
ABC News reported earlier Tuesday that special counsel Jack Smith recently informed former President Donald Trump by letter that he is a target in the 2020 election probe.
Trump also confirmed the development in a post on his Truth Social platform.
Last week, ABC News reported that federal prosecutors recently met with New Mexico Secretary of State Maggie Toulouse Oliver and, separately, with Claire Woodall-Vogg, the executive director of the Milwaukee Election Commission, as part of the probe.