Felix Vail Found Guilty of Murder in Wife's 1962 Death, While Disappearances of 2 Other Women Remain a Mystery
Felix Vail, now 76, was accused of killing his wife Mary Vail on Oct. 28, 1962.
— -- A Louisiana jury today voted unanimously to find Felix Vail guilty of murder for the 1962 death of his first wife, Mary Horton Vail.
Vail, now 76, was accused of killing his 22-year-old wife while the two were aboard his small boat in Louisiana's Calcasieu River after dark on the evening of Oct. 28, 1962. Vail had pleaded not guilty.
The defense only called one witness during the trial and their closing arguments lasted less than 15 minutes, compared to the prosecution's roughly 40 minutes for closing. Vail's defense attorney Andrew Casanave argued that Mary Vail's death was an accident, whereas prosecutor Hugo Holland argued that Vail was "either the most unlucky human being who has lived since Job, or he's a killer that learned from his mistakes."
It took the jury just 33 minutes to deliberate the verdict. Vail is scheduled to be sentenced at a hearing on Sept. 26. Casanave said they plan to appeal.
"It's been a long ride. I was obviously hoping for a different verdict," he told reporters after the verdict. "After sentencing we will file a motion to appeal the case."
Vail told police in 1962 that Mary spotted a stump in the water and that when he swerved the boat to miss it, the jolt threw his wife into the river. Vail said he tried but failed to save her, and Mary's body was found in the water two days later. The couple had a son named Billy, and before she died, Mary thought she was pregnant with their second child, according to relatives who spoke with ABC News' "20/20" for a story in partnership with The Clarion-Ledger/USA Today Network.Jerry Mitchell, an investigative reporter for The Clarion-Ledger of Jackson, Mississippi, whose stories about this case appear in the USA Today Network documentary series, "Gone," helped bring attention back to the case. Click here for the full investigative documentary series from the Clarion-Ledger/USA Today Network.
ABC News "20/20" also profiled the case in an hour that aired on July 29. Watch our report in the video player above.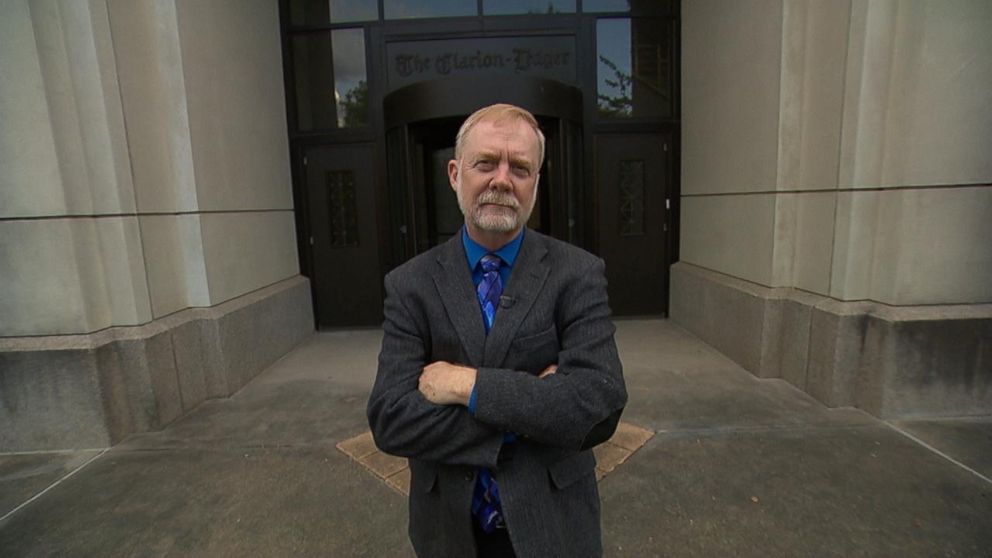 Some suspect Felix Vail to be involved in the disappearances of Sharon Hensley, whose family last heard from her in 1973, and Annette Vail, whose family last saw her in 1984. Felix Vail is the last known person to be seen with Mary Vail, Sharon Hensley and Annette Vail.
Felix Vail has never been charged in their disappearances, but prior to this week's trial, Calcasieu Parish 14th Judicial District Court Judge Robert Wyatt allowed evidence from the missing persons investigations of Annette Vail and Sharon Hensley to be used at the murder trial.
His attorney told ABC News "20/20" previously he didn't commit these crimes or any other and blames his entire prosecution on an overly zealous Mitchell.
"People have disappeared and shown up 50 years later more than a few times. I would not be surprised if one of these women we suddenly found out was in a nursing home in Cleveland. The truth is that state doesn't have what it needs to make a normal murder case," Casanave said.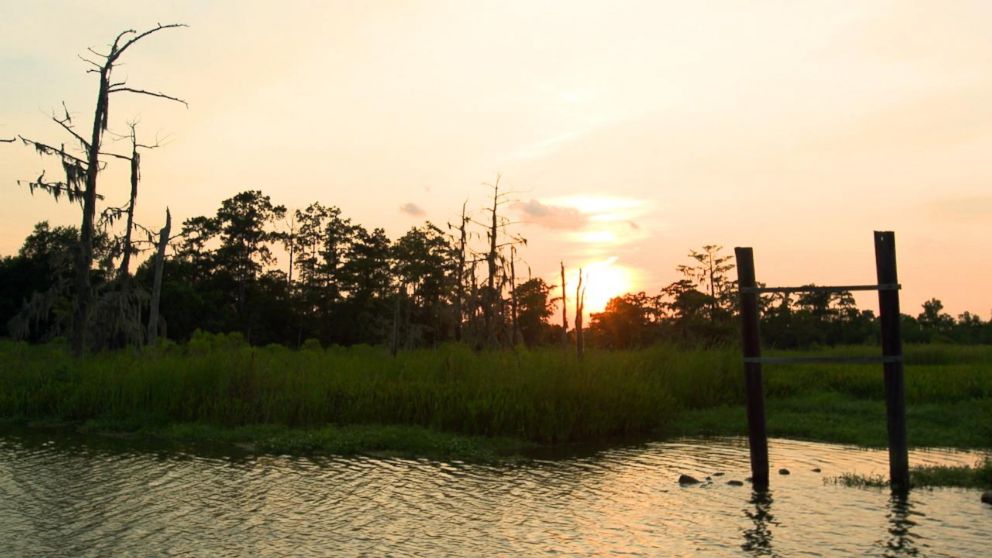 The coroner at the time of Mary's death ruled it an accident, but deputies doubted Vail's story. They said he wasted critical time going several miles downriver before finding help. Vail had also taken out two life insurance policies on Mary worth half a million dollars combined in today's money. One policy was taken out and paid in full just months before her death.
Vail was arrested on murder charges and a prosecutor opened a grand jury investigation in 1963. But the then district attorney suddenly dropped the case without asking for an indictment. Existing court records do not indicate why.
It wasn't until May 17, 2013, 50 years later, that Vail was arrested a second time on murder charges for Mary's death. This came after more attention was brought to the case by Mitchell and Mary Rose, the mother of a missing woman named Annette Vail.
Rose said her daughter Annette was just 15 years old when she met Vail, then 44, in 1982.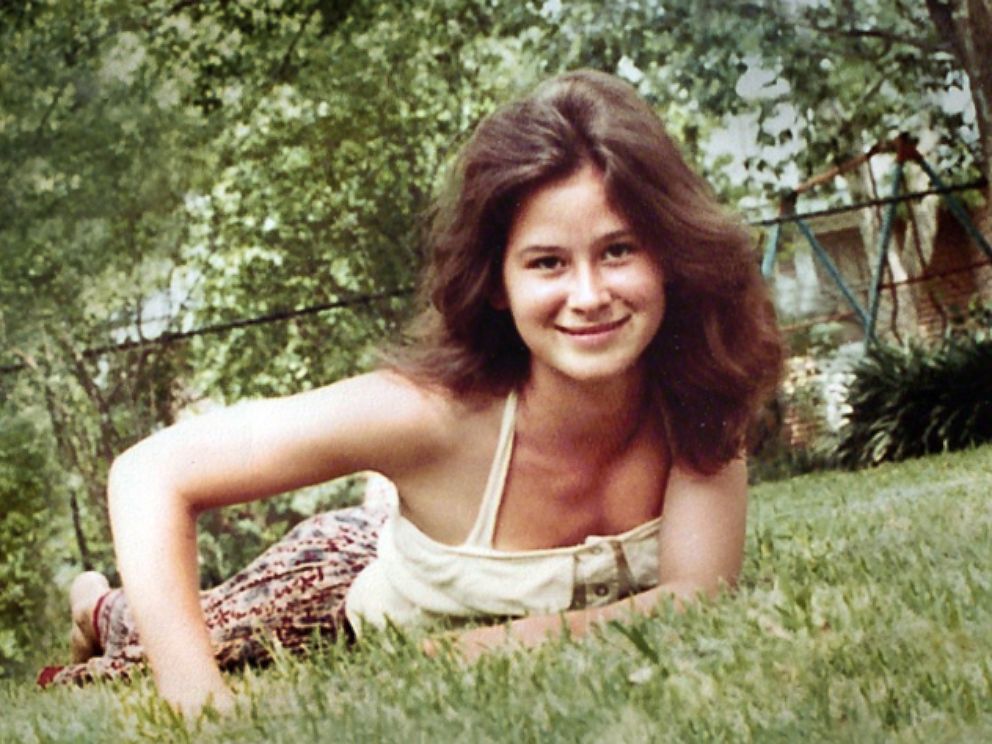 Annette and Vail married in 1983. Since Annette was only 17, she had to have her mother's permission to marry him.
"What I did then by letting her go off with Felix is not something I'm proud of. Yeah, and I trusted her. And I really thought she was in love with him and I didn't know he was a bad guy," Rose told ABC News' "20/20." "I've struggled with it tremendously."
The last time Rose said she ever saw Annette was before her daughter and Vail left for a trip through the Midwest.
"He said they were in St. Louis camping and she decided to go back to Mexico and leave him, so he put her on a Trailways bus and that was his story," Rose said. "I wanted to believe it, and I wanted to believe that I would hear from her."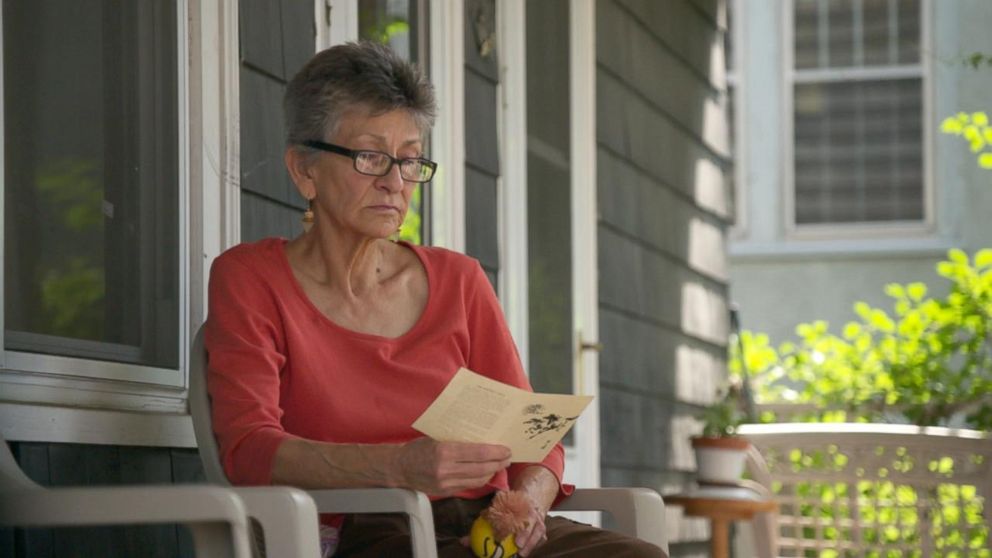 For more than 20 years, Rose went to prosecutors, police, private investigators and even psychics to try to turn her suspicions into a case against Vail. It wasn't until 2010, when Rose contacted Clarion-Ledger reporter Jerry Mitchell, that she found someone to help her.
Mitchell was on a quest to find out what happened to Mary Vail. In his search for answers, he found out that most of the police records had vanished, but he learned that for more than 50 years, a private citizen had kept two gruesome photos of Mary's body on the night it surfaced and was pulled aboard a boat in the Calcasieu River.
After Mitchell brought attention to the case, forensic experts took another look at the two photographs and noted that Mary's body was oddly positioned and oil stains on her clothes didn't seem to fit with a drowning. Investigators acknowledged that the photos made Mary's "accidental" death look more like a murder.
A report found with the photographs also said there was a bruise at the back of Mary's head, Mitchell said.
"She has a scarf in her mouth, like four inches into her mouth," Mitchell said. "The theory of the deputies at the time [in 1962] was that, that Felix Vail may have hit his wife with an oar."
In 2012, Mitchell found Wesley Turnage, Vail's former neighbor, who said Vail confessed to him that he was a murderer. Turnage then went to police, and for the first time, reported what he'd heard decades earlier.
"He said, 'Well, that damn b---- wanted another baby … thought it might help save our marriage, but said I didn't want the one I got, and I sure didn't want another one.' … he said, 'I fixed that damn b----. She won't never have another one.' And right then I knew that I was sitting beside a murderer," Wesley Turnage is heard saying on a recording of his interview with police on March 2, 2013.
Mitchell discovered other witnesses who said Vail confided in them, including Robert Fremont, who said he went on a bicycle trip across California with Vail in the late 1960s.
"He talked about something about a lake and a boat and all this stuff and he had killed his first wife. I thought it was maybe some kind of B.S. story. They second time he told me, it was very graphic, and it really troubled me," Fremont is heard saying on a recording of his interview with prosecutors. "It sounded like he wacked her on the head and threw her in the water."
Like Turnage, Fremont had not previously reported his conversations with Vail to police.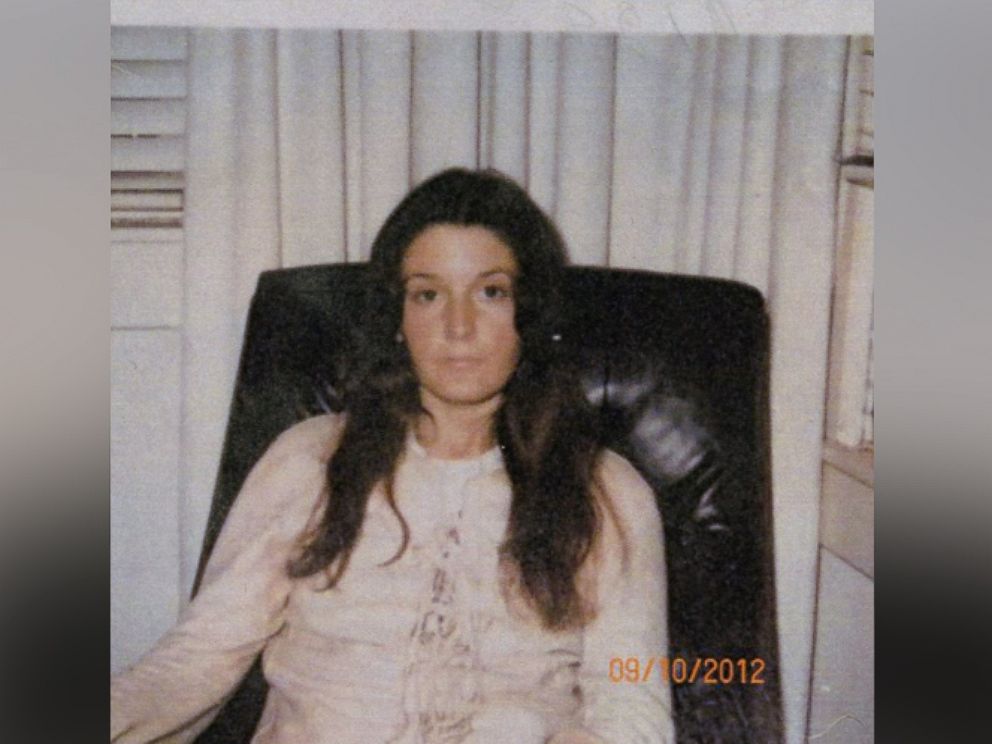 Mary Rose told Mitchell that during her search for her daughter Annette, she discovered that Vail was also the last person known to be seen with another missing woman named Sharon Hensley. Vail met Hensley in San Francisco in the late 1960s. The two brought Vail's son Billy along with them as they hitchhiked the California coast, stealing from orchards to eat and dropping acid.
At the time, Billy was not in school, ran barefoot, and his only possessions were shorts and a sleeping bag, Mitchell said.
"So, one day basically the son marches to the police department and tells the police, 'My dad keeps giving me drugs and I don't want drugs," Mitchell said.
Billy also told police that his father confessed to Sharon that he killed Billy's mother, Mary.
In 1970, Sharon Hensley's brother Brian noticed the story of young Billy going to the police in a supermarket tabloid. The last time he saw his sister, he said she had wasted away from malnutrition and drugs. Brian Hensley said Vail was in total control of his sister's life.
"At that point, I believe she was with him out of fear. She didn't know how to get out of the situation," Brian Hensley said.
After Billy went to police, authorities from Calcasieu Parish, Louisiana, flew to California to talk with Vail about his son's story, but he refused to answer their questions. The DA at the time chose not to take the matter to a grand jury, and no murder charges were filed.
Brian Hensley said his sister later told their parents that she and Vail were hitting the road, possibly to South America. The family got one last phone call from her in 1973.
"When my mom got off the phone, she told my dad, 'Sharon's in deep trouble. She's crying out for help,'" Hensley said.
But they didn't know exactly where she was or how to help, and they never heard from Sharon again.
"About a year later, Felix writes a letter to the Hensley family basically saying, 'Oh, I haven't seen Sharon, you know. Last I saw her was about a year ago, we were down in Key West,'" Mitchell said.
Before he died of cancer in 2009, Billy Vail was interviewed on a church podcast, where he said his dad told him a chilling story about Sharon Hensley.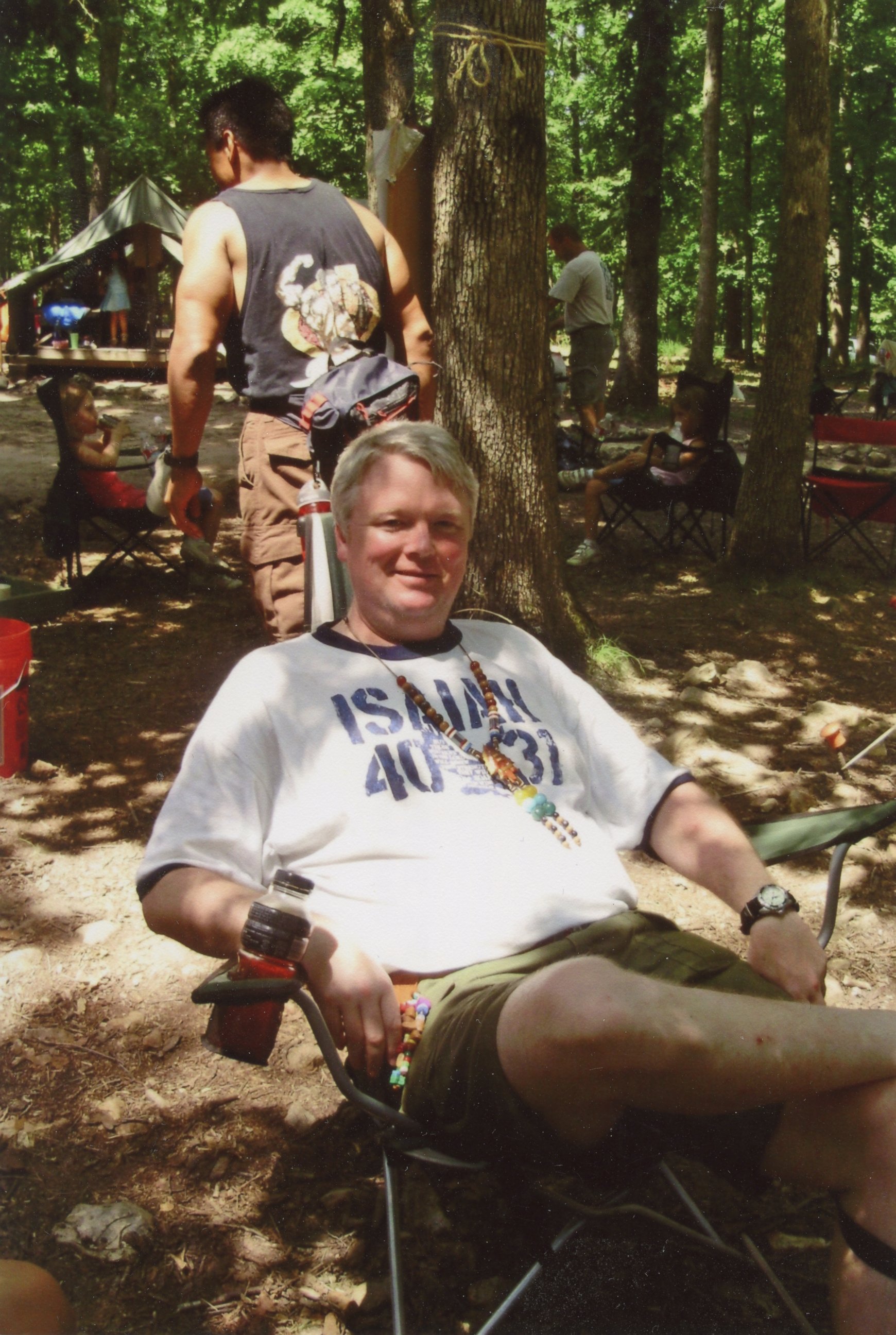 "He said she would never bother anyone ever again. I knew what that meant. I knew he had murdered her," Billy said on the podcast.Missing persons reports were filed for both Sharon and Annette Vail. Their cases remain unsolved.