Ferguson Grand Jury to Reconvene Monday
Businesses boarding up windows in case clashes break out.
November 23, 2014, 8:53 AM
— -- The grand jury investigating the killing of Michael Brown by Ferguson, Mo., police Officer Darren Wilson is not meeting this weekend and will reconvene Monday, sources told ABC News.
Speculation that a decision on whether to indict Wilson in the shooting was coming soon has increased tensions in a town that already was on edge.
Federal, state and county officials have been ramping up their readiness in case there is a fresh wave of angry and, at times, violent protests over the jury's decision. Protesters have been demanding that Wilson be charged with murder for the Aug. 9 shooting of Brown.
The Saint Louis County Police Department switched their officers to 12-hour shifts on Saturday.
Metal and concrete barricades have been erected in areas around the St Louis County government buildings in Clayton, where the grand jury has been meeting. The justice center there also houses the prosecutor's office, the St. Louis County Police Department headquarters and the circuit courts.
Preparations are being made there for specific areas for anticipated protests.
There also appeared to be some minor increase in activity behind the strip mall in Jennings, the town next to Ferguson, where the Unified Command will be operating once they are notified a decision has been reached.
A lawyer for the Brown family described the city Friday as "nervous, on edge, scared" as people awaited the grand jury's decision.
"The city is really in a panic at this moment," attorney Anthony Gray said.
Many stores have boarded up their windows for fear of destructive protesters. The manager of Beauty Town Plus, a salon on West Florissant Avenue where much of the protests centered during the summer, told ABC News that they decided to board up because their windows were broken three times following Brown's death.
Law enforcement have taken the threat of violence seriously as well as two federal officials confirmed to ABC News that more than 100 FBI personnel are being sent to the St. Louis area to join those already in the area and opened an intelligence center to head up operations.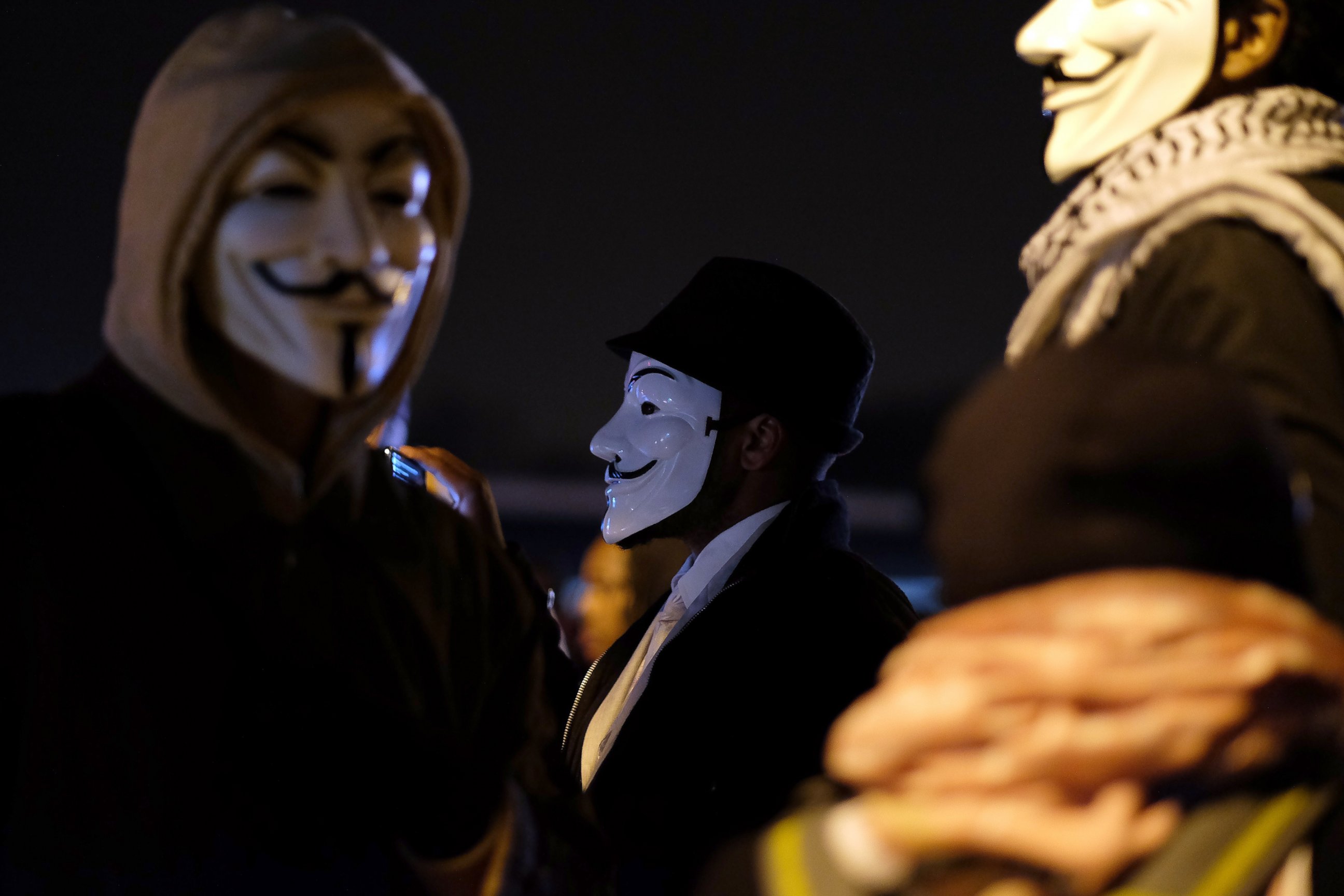 On Friday, federal authorities in Missouri charged two men with lying on forms to purchase guns ahead of the grand jury decision.
Olajuwon Davis and Brandon Baldwin faced only those charges as of late Friday, but sources told ABC News that authorities were looking into whether they tried to acquire ready-made explosives and other weapons ahead of the decision, which is expected soon.
The two men are suspected of being associated with the New Black Panther party, said sources briefed on the arrests. The charges that were filed were intended to "take them out of the rotation," according to one source.
Both Attorney General Eric Holder and Michael Brown Sr., the slain teenager's father, have released videos urging protesters to remain peaceful when the grand jury's decision is handed down.
"The DA is trying to present a case that if there is no indictment, they can say, 'Look, it was them,'" said ABC News chief legal affairs anchor Dan Abrams.