— -- A fleet of monster trucks driven by volunteers is traveling to Texas cities hardest hit by floodwaters.
Video posted to Facebook shows a monster truck -- comprised on an SUV on monster truck wheels -- pulling a U.S. Army vehicle out of deep floodwaters in Houston on Wednesday.
A crowd cheers as the military vehicle is pulled onto higher ground.
Houston resident Josh James, who took the video, told ABC News that the mission took place in northwest Houston in an area called Copperfield. Residents who spotted the monster trucks flagged them down, informing them of the truck that was stuck and people in the apartment complex that needed help, James said.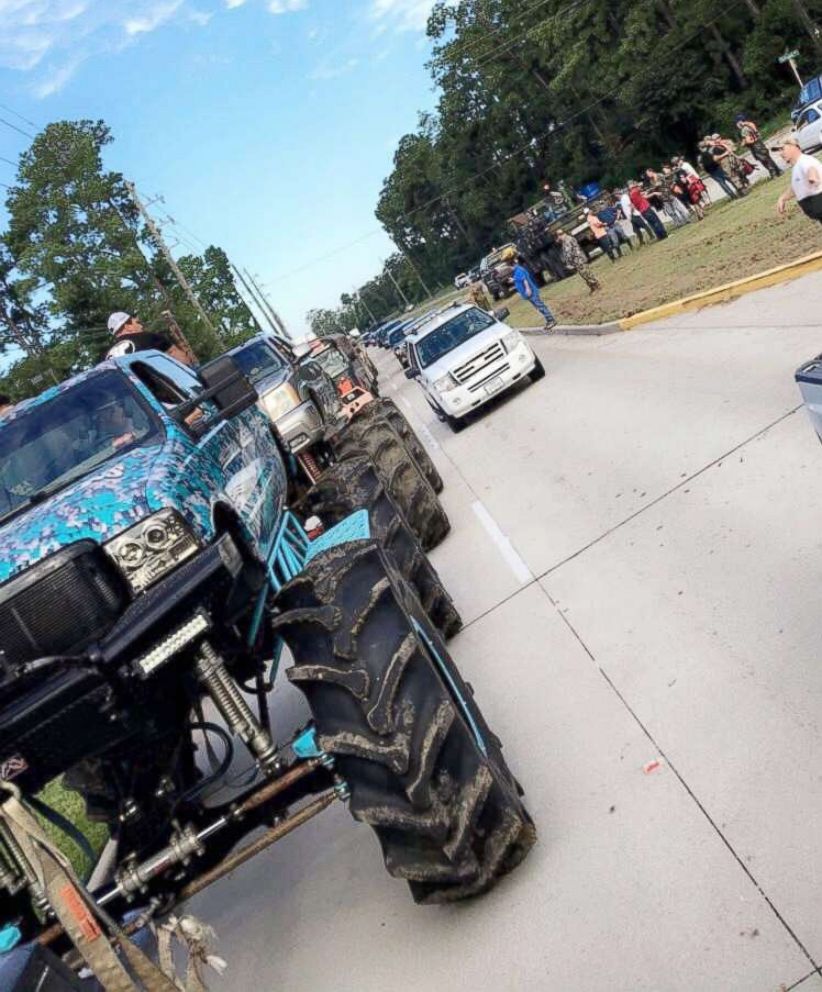 James, a 26-year-old mechanic at Houston's George Bush Intercontinental Airport, said he enlisted the help of his friends at the Dallas-based dirt racetrack Rednecks with Paychecks for the five monster trucks being used in the rescue missions, which stand 10 feet off the ground.
With the help of his friend, Chris Stephens, and car service company 3P Offroad, James assisted in coordinating a rescue team consisting of more than 200 boats, 300 trucks and 600 personnel, he said.
The team, which consists of volunteers from all over Texas as well as the Cajun Navy, began answering calls for assistance on Saturday, one day after Hurricane Harvey made landfall in Texas as a Category 4 storm, causing record flooding in the Houston area.
"We literally have people from all over," James said.
Residents have been directed to the volunteer rescue mission through both social media and local news broadcasts, James said.
The monster trucks are also helping first responders get to flood-ravaged neighborhoods their vehicles can not reach, with some of them carrying firefighters and paramedics to those in need, James said.
In addition to the monster trucks, volunteers are using a fleet of six former military vehicles that are now owned by civilians to conduct rescues, James said.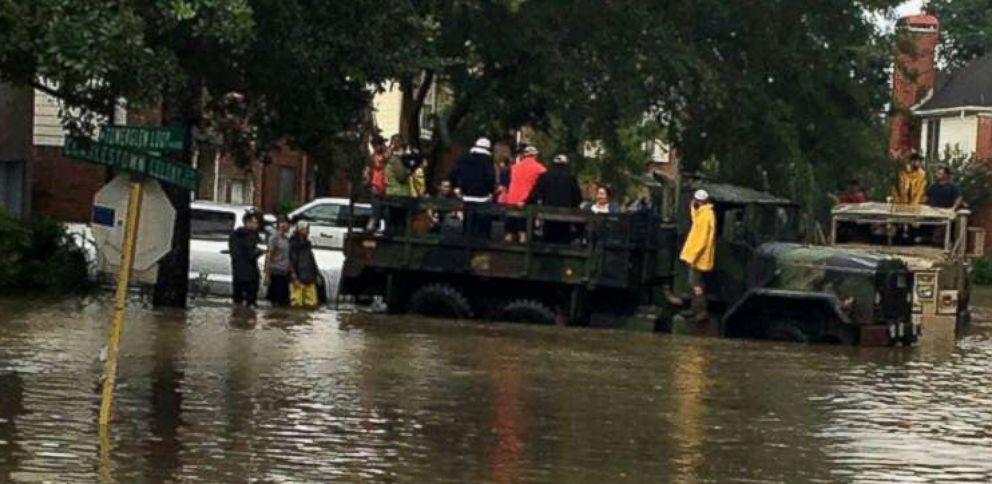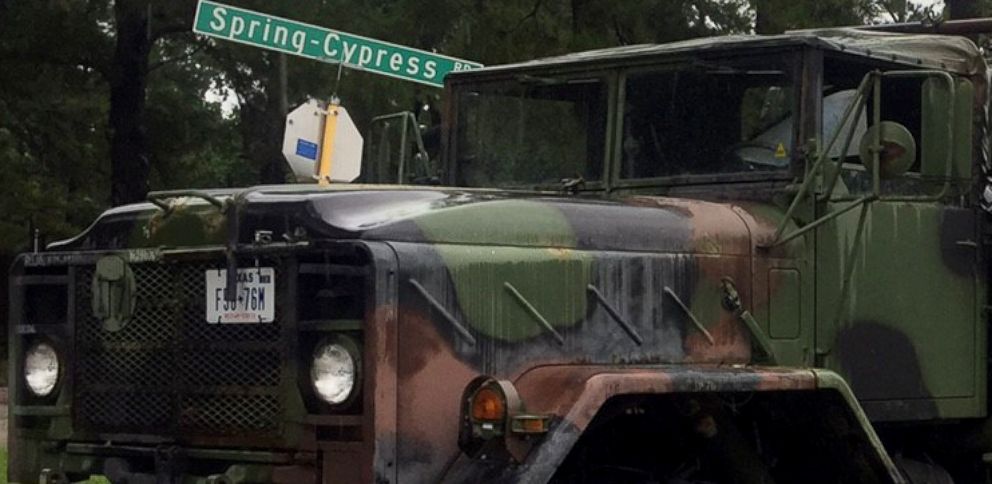 James is using his own car as well to assist with rescues.
"I have a lifted Jeep that can get to more places that people can't," he said. "That's what drove me out."
James said that although he is not professionally trained as a first responder, both his dad and brother are firefighters, so he has "the blood of one." His neighborhood in north Houston -- Cypresswood Glenn -- was not hard-hit by the storm, he said.
"When people need help and I can help, I'm out there," he said.
James has assisted in some rescues where he and other volunteers had to swim up to the second stories of homes to reach victims, he said. He described the people who he has helped rescue as "petrified" and "terrified" but "more than grateful."
Despite the heartbreaking losses residents are experiencing, James said, "It's an amazing feeling to see how strong our community is coming together."
On Thursday afternoon, the rescue team made its way from Houston to areas southeast Texas cities like Port Arthur and Beaumont, which were flooded when the storm made its third landfall just west of Cameron, Louisiana early Wednesday.
Nearly 180,000 homes have been affected, damaged or destroyed as a result of the storm, according to data from the Texas Division of Emergency Management. That number is expected to increase, according to a spokesperson for the agency.