— -- Michigan Gov. Rick Snyder apologized to the citizens of Flint, saying he would take "full responsibility" for fixing the toxic water "catastrophe" that has stricken the town.
"Your families face a crisis," the governor said during his State of the State address. "A crisis you did not create and could not have prevented."
Snyder called the situation a "catastrophe" that no citizen should have to endure and promised to release all of his emails from 2014 and 2015 regarding Flint to the public.
"I'm sorry I let you down," he said. "You deserve better."
Snyder outlined the immediate actions that were taken in response to the water crisis, including daily door-to-door distribution of bottled water, water filters, filter replacements and water testing kits. More than 21,000 homes have been visited by volunteers and emergency responders, he said.
The Michigan government has made budgetary recommendations for Flint to remain on Detroit's water line until the end of 2016, Snyder said. Provisions in the budget recommendation have also been made to replace water supply pipes and fixtures in Flint schools and to fund specialized staff locally in Flint for follow-up care for affected residents.
"We will provide resources to help anyone and everyone effected," Snyder said.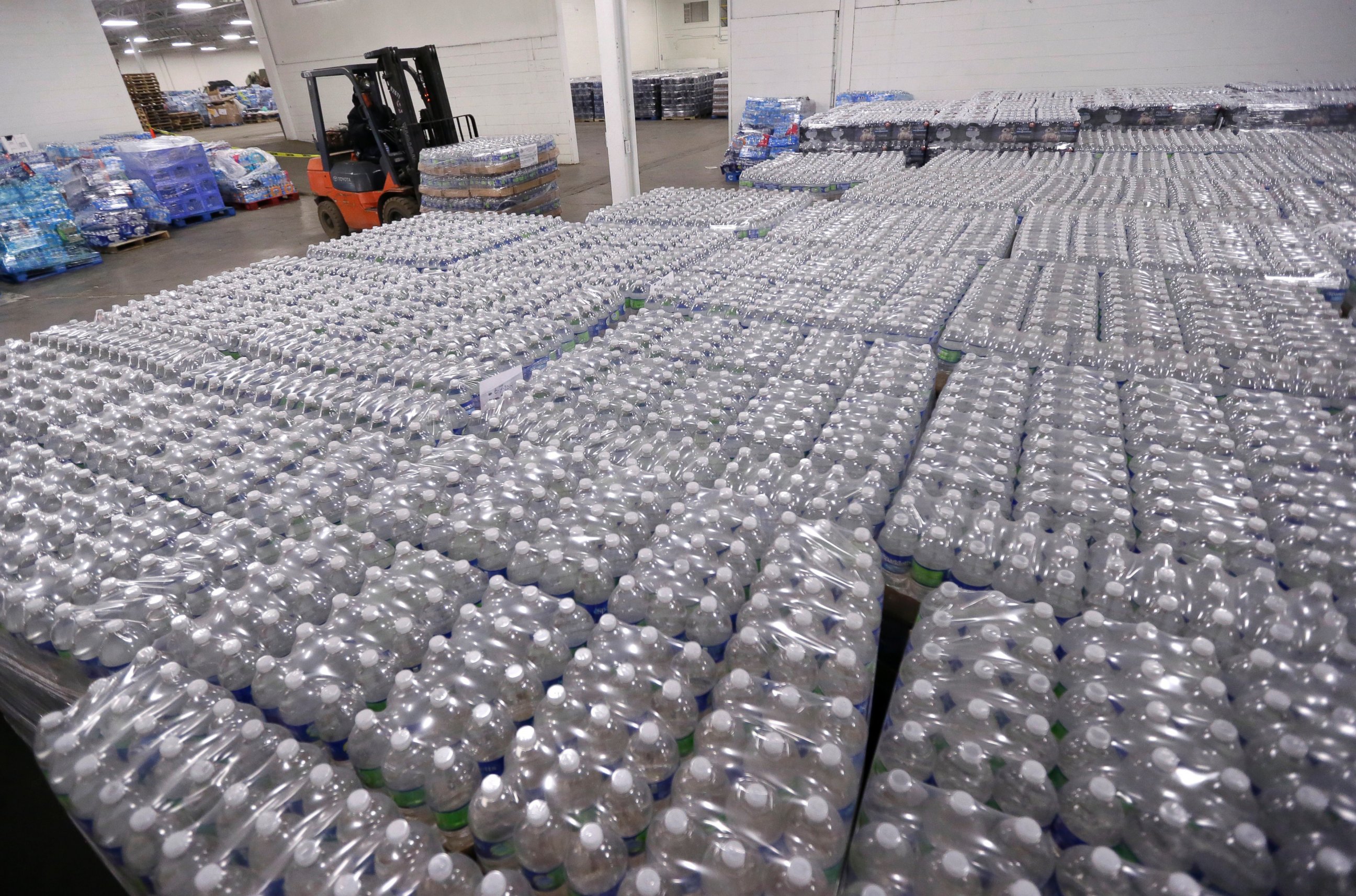 In addition, a request has been made to Michigan legislature for immediate, short-term funding for: replacement of fixtures in schools, daycare and hospitals; treatment of children with high lead levels, including diagnostic testing, nurse visits and environmental assessments; child and adolescent health centers and additional support for children's health care access; an infrastructure integrity study for pipes and connections, using outside experts; and providing aid to the city for utilities.
"I give you my commitment that Michigan will not let you down," Snyder said, addressing the residents of Flint after. He also promised that individuals responsible for the water crisis will be held accountable.
Earlier Tuesday, President Obama and senior White House advisor Valerie Jarrett met with Flint Mayor Karen Weaver, saying that his administration will provide continued support to state and local officials.
On Monday, a crowd gathered outside of Snyder's downtown Ann Arbor apartment Tuesday, calling for the governor to be arrested for "poisoning" the city of Flint, the Detroit Free Press reported.
Elevated lead levels were found in the water supply in Flint after the city disconnected from Detroit's water line to save money and began drawing water from the Flint river in 2014. The move was intended to be a stop-gap measure until the pipeline to Port Huron Lake was completed for Flint's municipal water.
Improperly treated water from the Flint River allowed lead to leach from the pipes, officials said. On Saturday, President Obama declared a state of emergency in Flint after a request by Snyder on Thursday.