— -- Police in Florida say they are looking for a thief who could be throwing the ultimate tailgate party with $4,000 worth of stolen chicken, ribs, fries and wings.
Police were dispatched to a burglary last Wednesday at Jerome Brown BBQ restaurant in Jacksonville, Florida.
An investigation revealed that an unknown suspect, caught on surveillance camera, had gained entry into the business by prying open the side door, Jacksonville Sheriff's Office stated on its website. The meat and an empty cash register worth $5,000 were taken, according to the police report obtained by ABC News, while the damage to the door frame is valued at $200.
"This guy may be getting ready to throw a Super Bowl Party! - Suspect Sought - Please Share!" the sheriff's Facebook post about the burglary stated.
The image released by the police shows a man wearing a skip cap and a sweatshirt.
"The incident that happened hurts everybody," Ericka Morris, Jerome Brown BBQ's manager of 10 years, told ABC News. "It hurts employees, managers and the business owners. We wish whoever knows something about it, just turn them in. A close friend might know him. Just turn him in, because it's hurting everybody."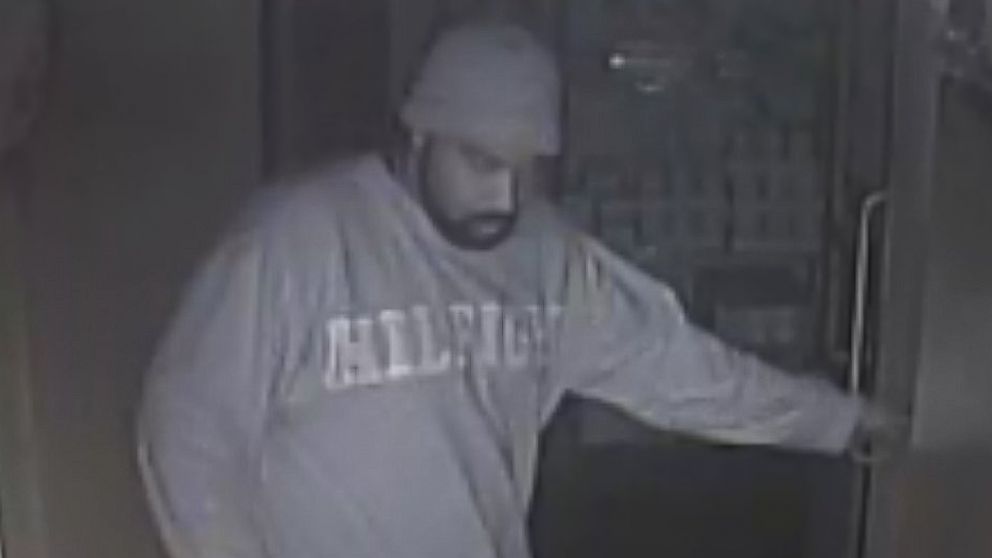 Anyone with information is asked to contact the Jacksonville Sheriff's Office at 904-630-0500 or email JSOCrimeTips@jaxsheriff.org. To remain anonymous and receive a possible reward up to $3,000, contact Crime Stoppers at 1-866-845-TIPS.