— -- The wife of a Florida police officer fired for allegedly secretly belonging to the Ku Klux Klan is claiming that she and her husband were ordered to infiltrate the white supremacist group.
The woman's allegations come with a description of the Klan's initiation ceremony that included kneeling with pillow cases over their heads.
The departures from the Fruitland Park Police Department earlier this month of Deputy Chief David Borst and Officer George Hunnewell have revived emotions of Fruitland's past. The department had already dismissed an officer in 2009 for being affiliated with the KKK and the overwhelmingly white former citrus town turned retirement community has had a history of racial violence in the 1940s and 1950s.
NYC to Pay $2.75 Million for 2012 Death of Inmate
Allegations of Unnecessary Force as NY Man Dies After Arrest
Since the initial news of the investigation broke, the release of the Florida Department of Law Enforcement's report has revealed more details about the explanation that Hunnewell's ex-wife gave to attempt to support his claims of innocence.
The FDLE report states that Ann Hunnewell told investigators that she was working as a secretary for the Fruitland Park Police Department in 2008 when she and her then-husband George were assigned to an undercover mission by then-chief James Isom.
"Ann Hunnewell said in 2008 through 2009, she and her ex-husband successfully infiltrated the [United Northern and Southern Knights] chapter of the KKK in an undercover capacity," the report states.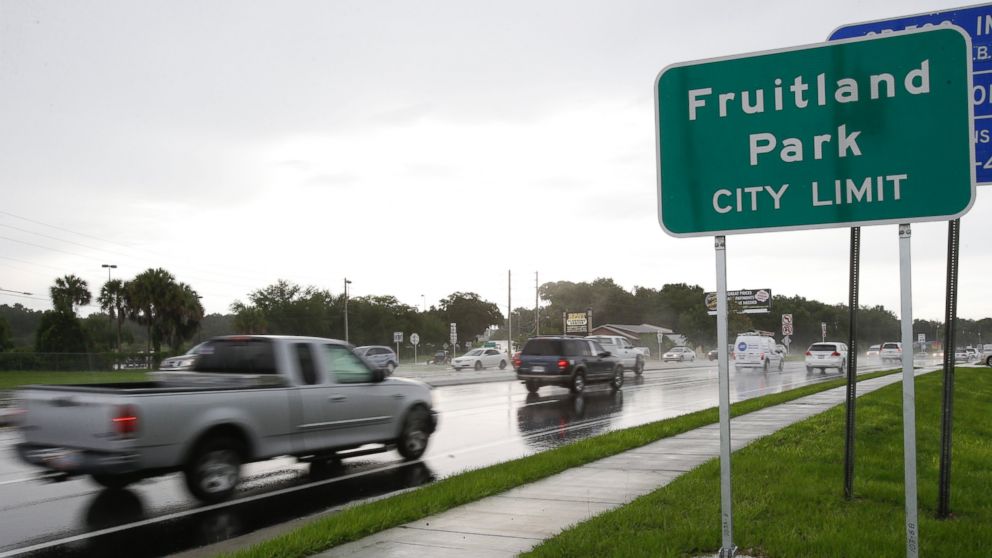 It goes on to say that she claimed Isom "received allegations" about an officer in the department, James Elkins, was involved in the supremacist group and she said Isom "assigned George and Ann Hunnewell to follow up with the matter."
Ann Hunnewell told investigators that they befriended Elkins and his wife and began exercising and dining with them before James Elkins reportedly asked her husband to join the KKK.
"Ann Hunnewell stated her ex-husband did not share the KKK ideology, but agreed to join in the spirit of the undercover investigation," the report states.
The former police chief has denied he ordered any such investigation.
"At no time did I ever instruct, or have anybody working undercover or infiltrating a Klan organization while I was the chief of police," Isom said in sworn statement he gave to his successor, current Fruitland Park police chief Terry Isaacs, which was shared with ABC News. According to Isom's statement, the men also denied any involvement in the KKK when Elkins was fired in 2009.
Isom reportedly resigned in 2010 after signing a plea deal following a misconduct investigation.
Inside The Secret KKK Initiation Ceremony
A photo surfaced of Elkins being sworn into the group while surrounded by other members in their infamous white hoods. He was fired on the same grounds that Hunnewell was dismissed five years later- for belonging to a subversive group, which is not illegal but is against the police department's code of conduct.
Ann Hunnewell described for the FDLE what she said was the KKK's initiation rite.
"Once in the room, a pillow case was placed over their heads," Ann Hunnewell said of the induction at the Elkins' home alongside six to eight others. "As the ceremony began, they were led into the living room and told to kneel. After a reading, their pillow cases were removed from their heads and the ceremony was complete."
Isaacs told ABC News that when he confronted George Hunnewell about the accusations, Hunnewell said "none of that is true about me."
ABC News was unable to contact either George or Ann Hunnewell in spite of numerous inquiries.
Hunnewell was described by Isaacs as a "marginal" officer who had five letters of counseling due to poor work performance and one demotion to his name last year.
Borst, however, was considered a leader in the police department.
"Borst served as my fire chief," Isaacs said of his former deputy. "He was in a position that had a lot of prestige and a lot of responsibility."
There is less evidence in the case against Borst.
The FDLE report was sparked by a broader FBI investigation and portions were redacted for that reason. Of the readable portions, there are inconsistencies between two of their sources about Borst's alleged involvement in the KKK. One source said that Borst knew about Hunnewell's membership and did nothing, while another point in the report suggests that it is unclear if Borst was a sworn member of the group, the report states.
Isaacs said that Borst "became very emotional" when confronted with the accusations and denied everything. but offered his resignation.
"He said it is an absolute lie but... because of his family and the public outcry, he said he simply wanted to resign," Isaacs said. Borst could not be reached by ABC News.
Fruitland Park Has History of KKK Ties
Questions about racism in the area first sprung up in 2009 with Elkins' dismissal.
"Florida in general has a fairly large number of hate groups," said Mark Potok, a senior fellow at the Southern Poverty Law Center, a group that monitors and tracks hate groups. "Once upon a time this was absolutely common. Right up through the 1960s there were very large numbers of police officers who were members of the Klan or largely sympathetic."
Fruitland Park, a community of nearly 5,000 people that is almost 90 percent white, lies about 50 miles north of Orlando and is home to a large number of retirees.
The city's website calls itself "The Friendly City," but there is a history of racial violence, specifically within the citrus industry in the 1940s and 1950s.
ABC News' calls to the Ku Klux Klan and the United Northern and Southern Knights of the Ku Klux Klan went unreturned.
Elkins spoke to the SPLC after news of Hunnewell and Borst's alleged KKK membership broke and he said that when he was on the force, "probably 10 out of the 12 full time officers" were either members or sympathetic to the group.
Isaacs said that since he joined the department in 2011, he has not had any incidents relating to racism or other officers being members of subversive organizations, but that much of the police force he inherited has left for various other reasons.
"Ten out of the 13 officers who were here [when he joined]- for one reason or another, they're gone and that shows you that I disagree with the mindset that was here and I've worked hard with programs to weed out the mentality of that culture," Isaacs said. "I never dreamed it would be that officers of the law were members of the Klan. I just prayed to God that was behind us."
Neither Borst nor Hunnewell face criminal charges for their alleged actions and the county rules allow them 10 days to appeal any dismissal. Isaacs said he has not heard from either of them about plans to file an appeal.