— -- A Florida couple who painted their home to look like Vincent Van Gogh's "Starry Night" refuses to back down from City Hall -- and it may prove quite costly.
A special magistrate in Mount Dora on Thursday ruled that the city can continue to fine Nancy Nemhauser and Lubek Jastrzebski $100 a day until they paint over the swirls of blue and yellow on their house that mirror one of the world's most famous pieces of artwork.
Originally, the couple had an outside wall painted to resemble "Starry Night." The city determined that mural to be "graffiti" and said the wall needed to match the rest of the home, "so, we had our home painted like 'Starry Night' to match the wall," Nemhauser said.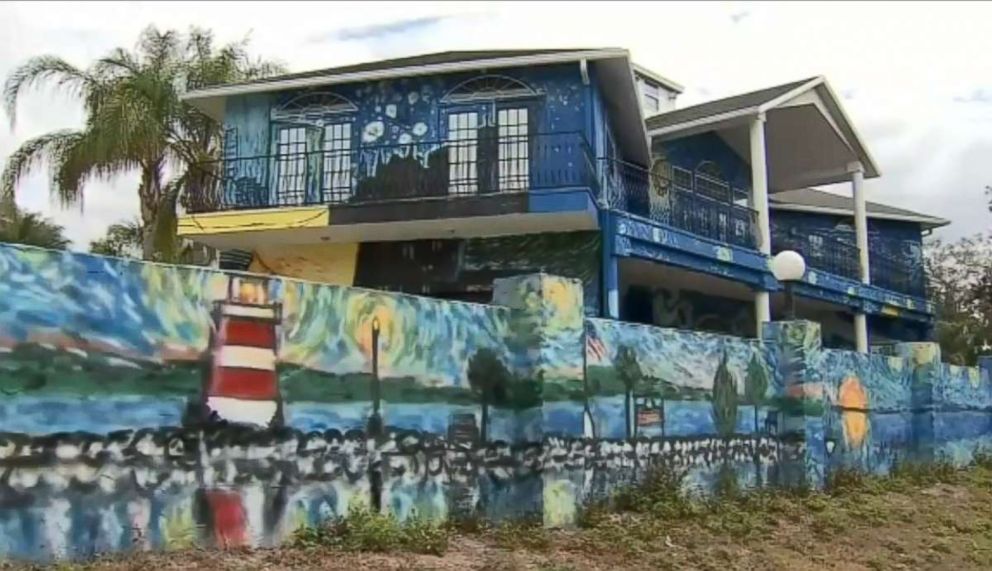 The city responded by dismissing the graffiti violation but then ruling that the home now was "a sign" and didn't meet code.
Nemhauser and Jastrzebski originally commissioned Richard Barrenechea to replicate the Van Gogh masterwork because their adult son Chip is autistic and loves the painting.
"It's helpful to him," Nembauser explained. "Many kids with autism are wanderers. His language skills are impaired. If he gets lost, we're confident he'll be able to tell someone that he belongs 'at the Van Gogh House.'"
A change.org petition supporting the family and artist has garnered nearly 5,500 signatures.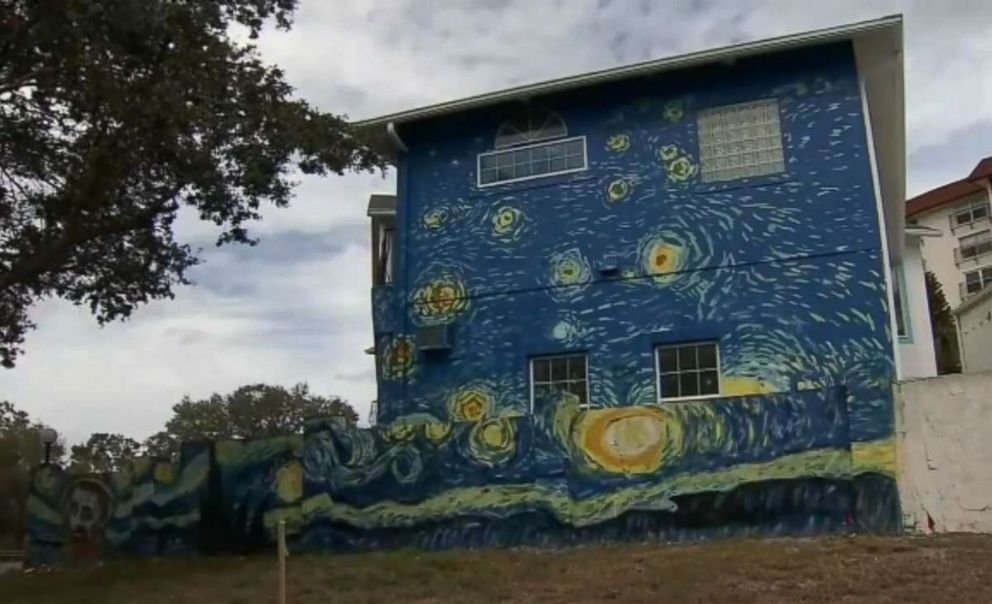 Nemhauser said in a telephone interview that she expects the city to place a lien on her home.
"We are moving forward on constitutional grounds," she said, adding that her attorney, Jeremy Talcott of the Pacific Legal Foundation, will be filing court documents. "We feel that there is selective code enforcement because other homes in Mount Dora's residential area have paintings on them. The city code doesn't address house colors and aesthetics."
"Let me tell you," Jastrzebski, an immigrant from Communist-era Poland, told ABC affiliate WFTV, "the First Amendment is precious, and I will fight for this to the end."
Jennifer D. Cockcroft, a city attorney, said at the hearing that the couple was snubbing their nose at the city. Lisa McDonald, a city spokesperson, later told ABC News: "I am unable to provide information because this case is in litigation."
Mount Dora, north of Orlando in Lake County, is known for its fine-art festivals, antique stores and small-town charm.
The original "Starry Night" currently is on display in New York City's Museum of Modern Art.