— -- A Florida man literally struck gold when he unearthed a "priceless" religious artifact from the bottom of the Atlantic Ocean.
The sunken treasure was discovered at the site of a shipwreck that happened nearly 300 years ago off the coast of Ft. Pierce. It's the missing piece of a necklace that was discovered at the same wreck in 1989.
Called a pyx, the ornate gold trinket is a Spanish artifact used by priests to hold the communion host, Brent Brisben, the operations manager of Queens Jewels, told ABC News.
Treasure-Hunting Family Strikes Gold Off Florida Coast
"We find shipwrecked artifacts on a daily basis, but it's more like ship spikes and musket balls, so when you get an extremely rare, unique piece like this, it's exciting," Brisben said.
He said 27-year-old Eric Schmitt, a professional salvager in Florida, found the piece last month on a scavenging hunt with his family. Last year, he had dug up more than $300,000 worth of gold chains and coins from the same wreckage.
"He found an incredible silver platter when he was 14 years old," Brisben added.
Hunting for buried treasure is the Schmitt's family business. They own Booty Salvage and work for Brisben's company, which owns rights to the wreckage. Brisben also goes on treasure-hunting excursions.
"It's incredibly difficult work," Brisben said. "It's long, it's in the middle of the summer, it's hot. You're in the sun all day. It's quite laborious work, so when you come across an amazing artifact like that, words can't describe it. It's a surreal experience to touch something from 300 years ago, to learn about it, and to share it with the world."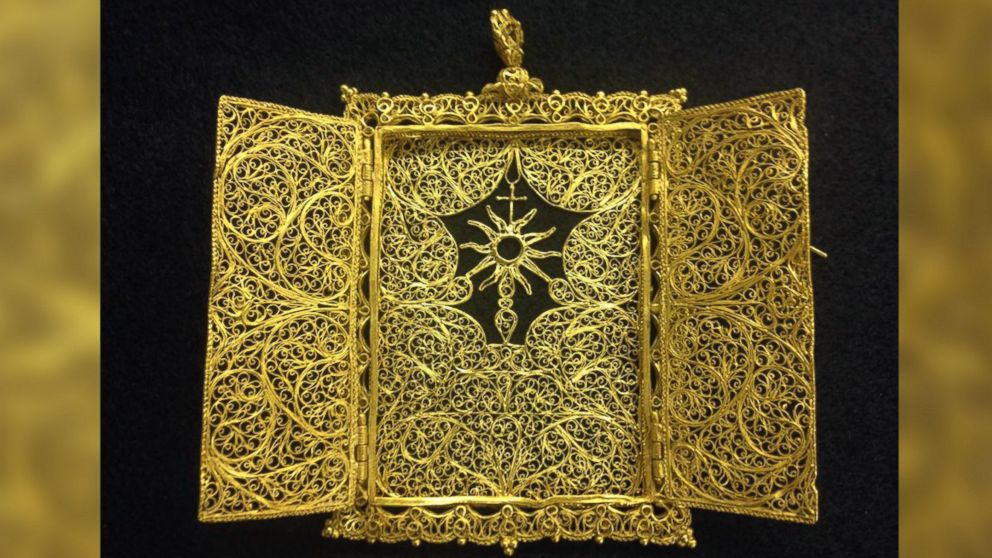 Spanish historians recently discovered what it was and linked it to the artifact dug up 25 years ago. The piece has not been appraised yet, but Brisben called it "priceless."
By law, it is in the custody of the U.S. District Court in South Florida. The state can take possession of up to 20% of Brisben's goods. Proceeds from the rest are split between his company and the Schmitt family.
The shipwreck where it was found is one of the most important in history. Several galleons packed with treasures from the New World left Havana, bound for Spain, and were taken down by a hurricane in 1715.