— -- When a Florida man walked into his backyard Tuesday afternoon to see if a stray golf ball had found its way into his swimming pool, he found something much larger -- a 9-foot alligator lying at the bottom of the pool.
Lakeland resident Craig Lear, 38, lives on a golf course and assumed the bubbles he saw in his pool were from a ball that had been hit into it. "He thought, 'Why are there bubbles in the pool?'" his 37-year-old wife, Laura, told ABC News today.
At first, the stay-at-home dad couldn't make out exactly what the large mass at the bottom was, since the water was grainy due to the pool's pebble-stone floor. When he got closer, however, he found a nearly 300-pound alligator submerged in the deep end, Laura said.
"I hear stories about gators, but never at my house," she added.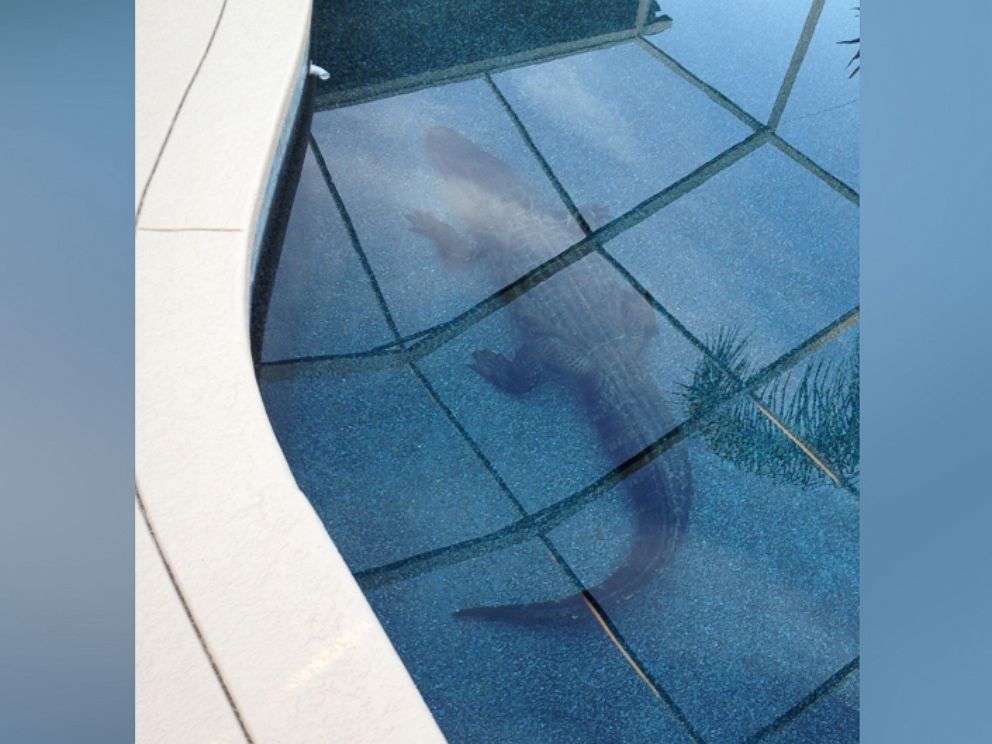 After making sure their son and three cats were accounted for, Craig called the Florida Fish and Wildlife Conservation Commission, who connected him with 13-year veteran alligator trapper Scott Barbon, Laura said.
The gator laid low in the pool until Barbon arrived, but once he placed a lasso around its neck, it began "thrashing around" so much that it caused giant waves to splash onto the concrete floor surrounding the pool, Laura said.
"We didn't know what the gator would do," she said, calling the situation "nerve-wracking."
It took about an hour for Barbon to drag the gator out of the pool, he told ABC News. "They're pretty tough animals," Barbon said.
The alligator was ultimately euthanized and processed for its meat and hide, Barbon said, adding that Florida is home to millions of gators.
Barbon, who was seen in photos trapping the gator sans shoes, said his bare feet are the "best pair of shoes" he has when on the job.
"I don't wear shoes because my feet get wet and my shoes get wet," he said. "So, I stopped wearing them."
Craig and Laura, who moved to Florida from Chicago five years ago, said they're not scared about a similar incident happening in the future.
"I don't know what Mother Nature will do," Laura said. "But I'm not scared. What are the odds?"
The Lears hope they only time they see an alligator from now on is on television, Laura said.
"This is what I see on the TV," she added, "not in my pool."