— -- Florida's staple crop, citrus, was severely impacted in September 2017 by Hurricane Irma. The deadly storm set records when it plowed through the state as the longest, strongest cyclone in history.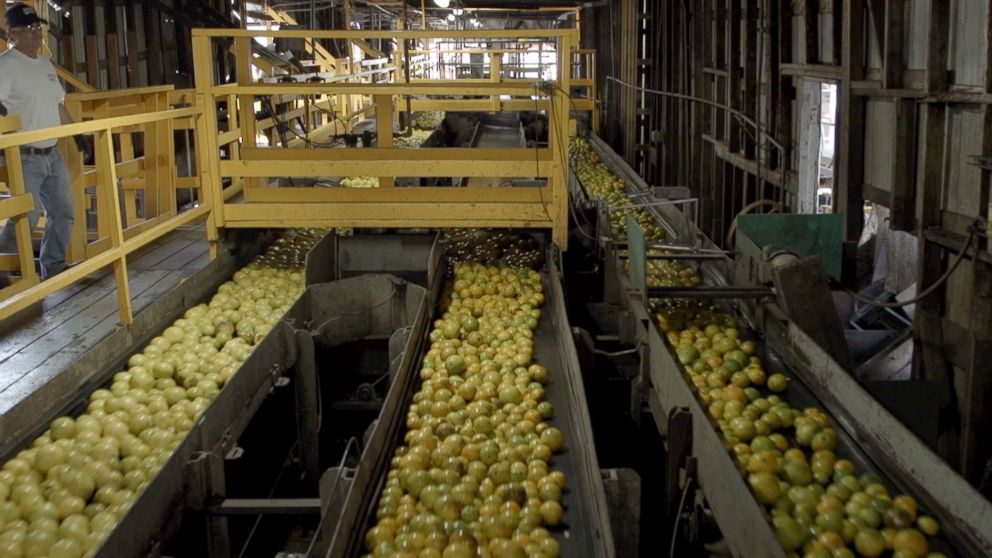 An early estimate of the damage to the state's agriculture was $2.5 billion, and $760 million of that was citrus, according to the Florida Department of Agriculture.
Irma came after the crop's production was already slowly worsening. In a little over a decade, Florida has lost more than half of its orange crop, according to the University of Florida's Citrus Research and Education Center.
"We lost the majority of this year's crop. We've been cut in half on a production level because of disease this cuts that half in half," one orange producer said.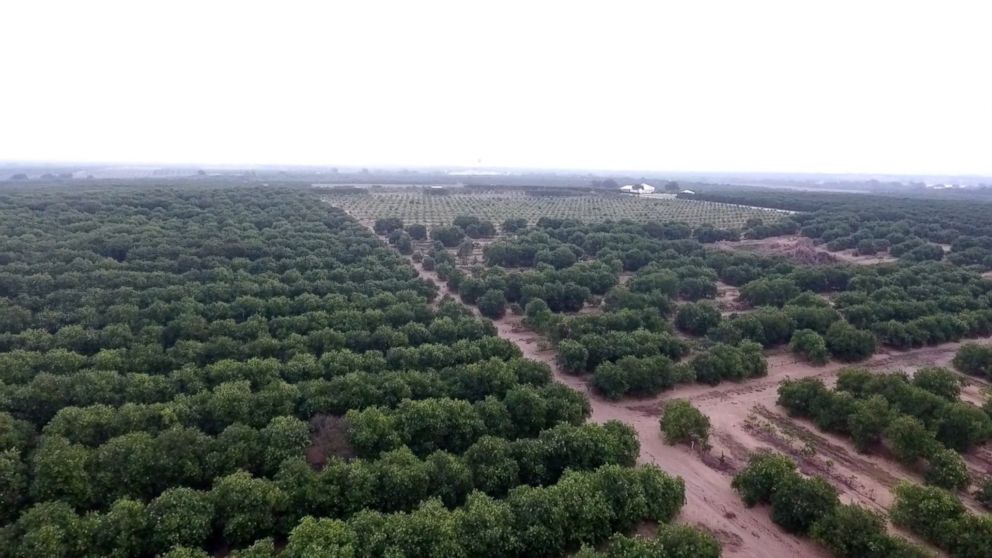 Florida's orange production, at 68.8 million boxes for the 2016 to 2017, is down 16 percent from the previous season of 81.7 million boxes, according to data from the U.S. Department of Agriculture.
Much of the decline is due to citrus greening, a disease that strikes the orange groves through bacteria that passed onto them by an almost microscopic insect called the Asian citrus psyllid.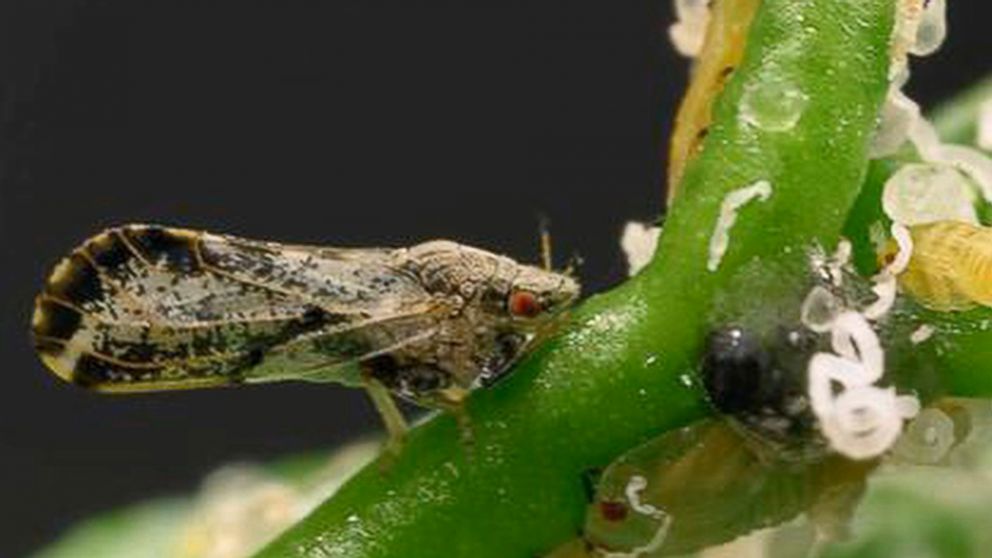 The disease starts by killing off the tree's root system before making its way up to leaves and fruit. And by the time the growers notice the leaves' discoloration from the greening, they've lost 30 to 40 percent of the root system below.
With the drought periods that the grove areas have gone through, the oranges will start to drop off the trees.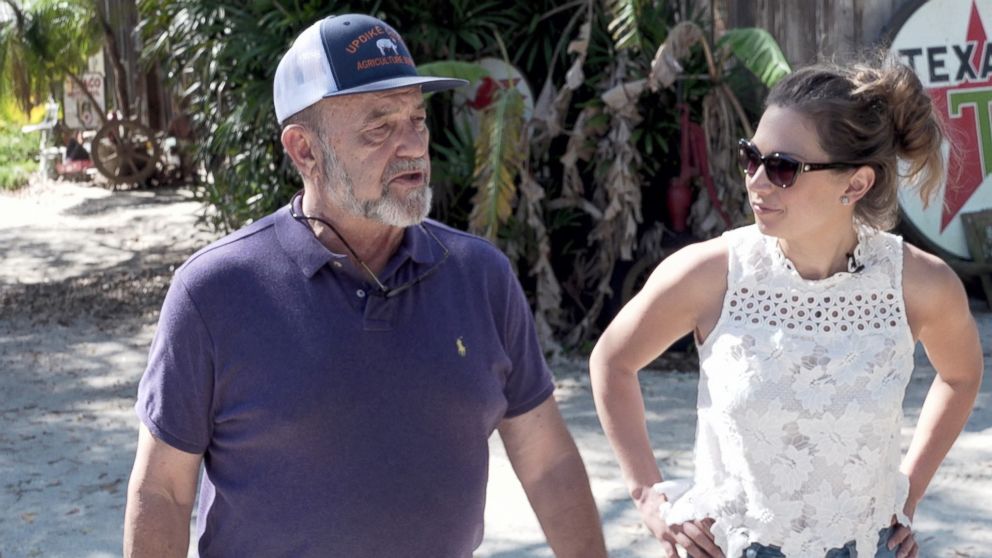 "This is my home," says Florida citrus farmer Scott Young. "I was born here, and this was a thriving beautiful grove four years ago, I'm talking about, this is the best citrus land in the world, still, but you've got a pest they can't overcome." The inability to grow quality citrus due to citrus greening forced Mr. Young to sell three quarters of his land in Alturas, Florida.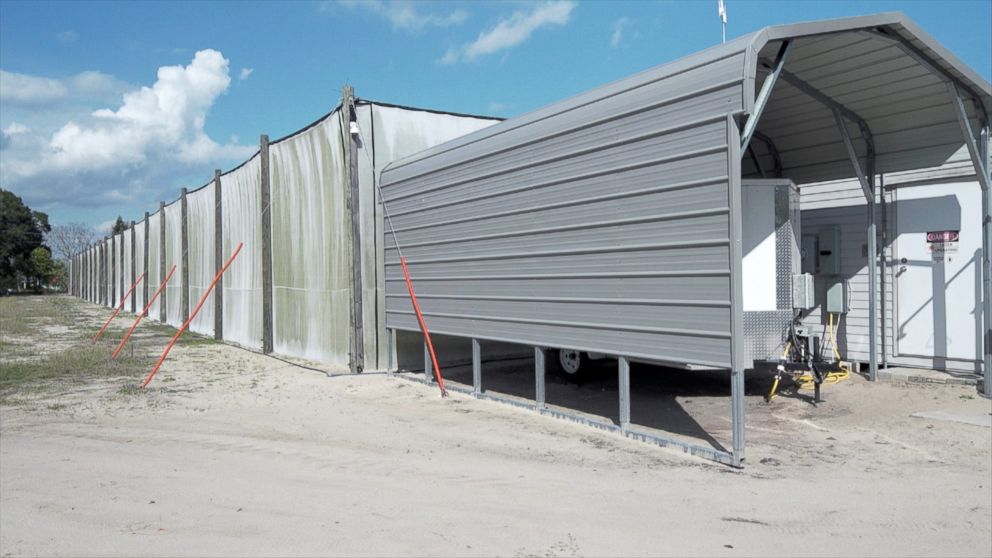 Scientists are working on solutions to save the orange crop that is a large economic force of the state of Florida, making up $8.6 billion dollars of its economy, according to Florida Citrus Mutual.
In this episode of "Food Forecast," we explore the sunny Florida orange groves to learn more about how the hurricane and pests impact where we get our orange juice.
For more stories from ABC News' "Food Forecast" series, download the ABC News App on iOS or Android.