The Chicago Police officer who shot and killed 17-year-old Laquan McDonald in 2014 became emotional when he took the stand in his own defense Tuesday, wiping away tears as he recalled details from the fatal shooting.
Jason Van Dyke, 40, testified about the crucial moments of the Oct. 20, 2014, encounter with McDonald, telling defense attorney Randy Rueckert that he believed the 17-year-old was coming towards him with a knife in his hand.
"We never lost eye contact. His eyes were bugging out of his face," Van Dyke said. "His face was expressionless. He turned his torso towards me."
Van Dyke said he told McDonald to drop the knife, but "he never dropped it."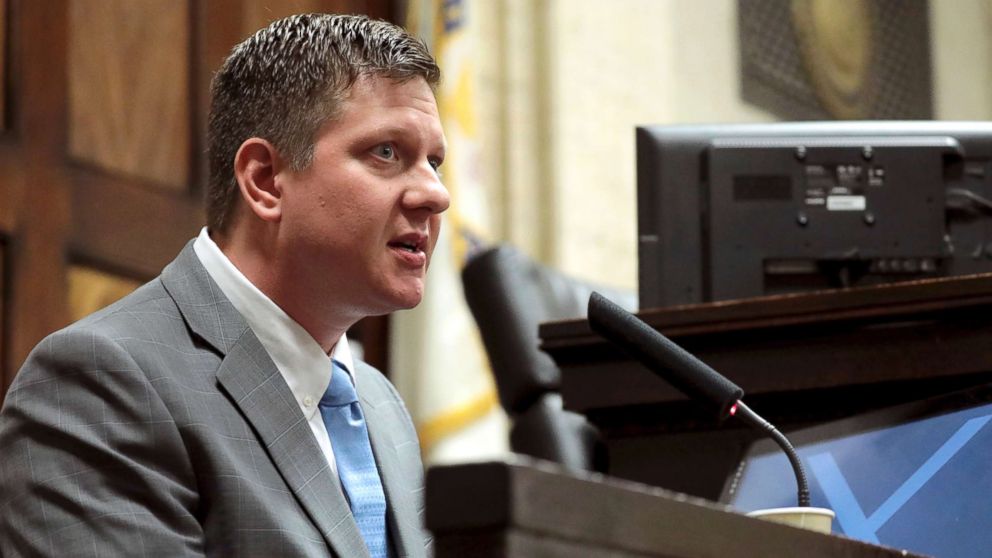 At times, Van Dyke appeared nervous, struggling to answer prosecutor's questions and stumbling over his answers during cross-examination
When prosecutor Jody Gleason asked him why he continued to fire his weapon even after McDonald collapsed to the ground, Van Dyke testified, "My focus was just on that knife, and I just wanted him to get rid of that knife."
Police dash-cam video shows Van Dyke opening fire six seconds after exiting his police vehicle, shooting McDonald 16 times, as McDonald appears to be walking away from the officer. The video revealed that McDonald was was armed with a three-inch knife but was not moving toward the responding officers when he was shot.
Officers were responding to a call about someone with a knife trying to break into vehicles.
Van Dyke testified Tuesday that he thought McDonald was still moving when he fell to the ground.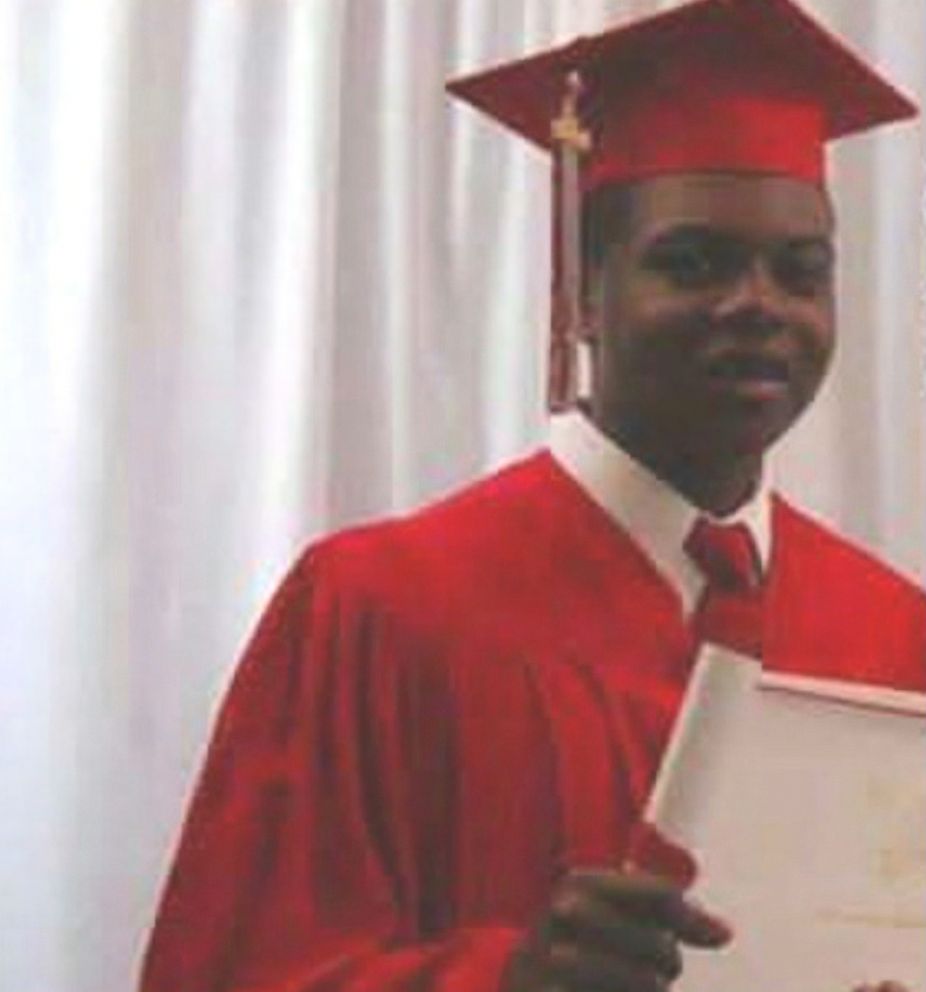 When Gleason played the dashcam video, asking where exactly the teen appears to be moving, Van Dyke replied, "To me, it seemed like he was getting back up."
"From that video it may not show it, he said. "I was coming from a different angle."
Throughout the trial, defense attorneys have painted McDonald as a teen with a troubled and violent past, and argued he lunged at Van Dyke and that the officer acted in self-defense.
"He could've dropped the knife and ended it all," Van Dyke said on the stand.
Gleason later used Van Dyke's phrase against him, asking the officer, "You could've ended it the minute he hit the ground, correct?"
Autopsy reports show McDonald was high on PCP the night he was killed, but prosecutors have argued McDonald never posed a lethal threat.
Prosecutors say the shooting was unjustified, emphasizing the fact that at least seven other officers were on the scene that night, and none of them fired their weapons.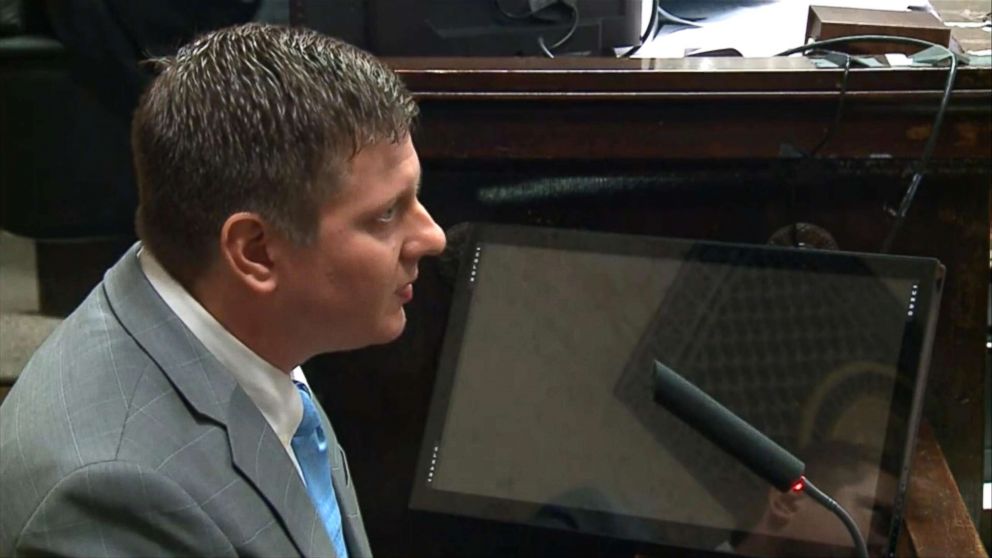 The release of the dashcam footage in November 2015 to the public caused nationwide protests. Prosecutors charged Van Dyke with murder the same day the video was released.
Mayor Rahm Emanuel and city attorneys fought to keep the video from becoming public until a judge ordered it be released. It led to a shake-up in Chicago leadership, including the resignation of then-Chicago Police Superintendent Garry McCarthy, as well as then-Cook County Prosecutor Anita Alvarez being voted out of office. Emanuel, who critics accused of a cover-up, announced a day before the trial began that he would not seek re-election in February.
Van Dyke has pleaded not guilty to the murder charges. If convicted, he could face life in prison.
The jury of eight women and four men, includes seven white jurors, one black juror, three Hispanic and one Asian.