The power of virtual reality can enable one to walk in another's shoes. "Carne y Arena: (Virtually present, Physically invisible)" puts the user in the experience of immigrants and refugees crossing the U.S.-Mexico border.
To understand some of the many perspectives of the immigration debate, Academy Award-winning director Alejandro G. Inarritu has created a VR-based art installation that draws on true accounts from refugees who have made the journey to cross the border.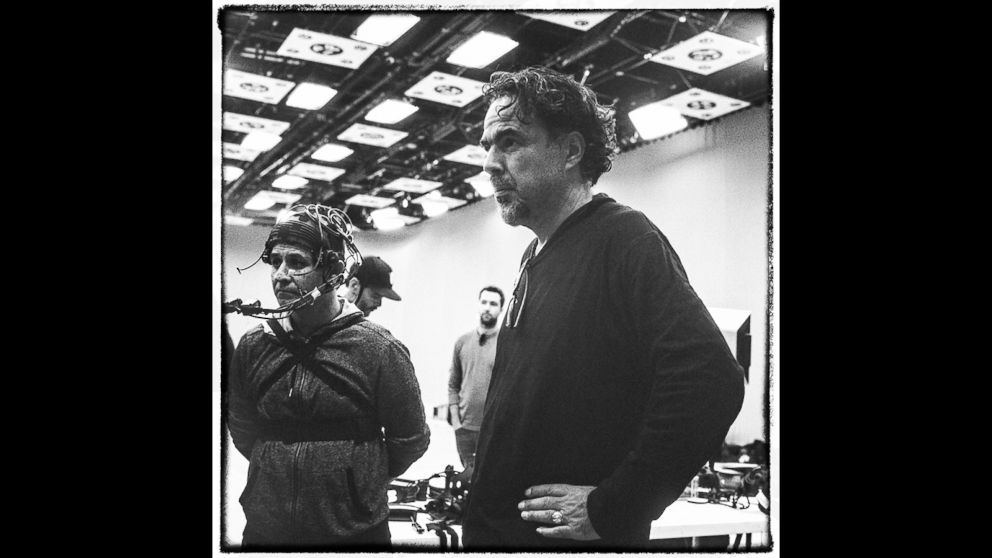 "During the past five years in which this project has been growing in my mind, I had the privilege of meeting and interviewing many Mexican and Central American refugees," Inarritu said.
"Their life stories haunted me, so I invited some of them to collaborate with me in the project. I've experimented with VR technology to explore the human condition…"
In 2017, "Carne y Arena" – Spanish for "Flesh and Sand" -- became the first VR piece to be awarded a special Oscar by the Academy of Motion Picture Arts and Sciences.
The exhibit is set up at a former church in northeast Washington, D.C. As visitors leave a recreated holding cell to enter a sand-filled space, the viewer puts on a headset and is transported to the desert.
Here, one encounters a group of migrants just before being apprehended by U.S. border patrol.
Inarritu, Academy Award-winning cinematographer Emmanuel Lubezki, producer Mary Parent and Disney's ILMxLAB created the six-and-a-half minute experience, which runs through the summer.
Tickets are available at www.carneyarenadc.com (tickets are not available onsite). The location is 1611 Benning Rd. NE, Washington, D.C., 20002.
ABC News is a division of the Disney Co.