Former Columbia University OB-GYN to be sentenced for sexual abuse conviction
Robert Hadden was convicted of sexually abusing four patients.
Robert Hadden, the former Columbia University gynecologist who prosecutors said "abused his position of power to assault patient after patient, year after year," is slated to be sentenced to 20 years in prison, but a federal court judge is mulling a request from his attorneys to speak.
Hadden was convicted in January for sexually abusing four of his patients, including a minor, and two who were pregnant.
Judge Richard M. Berman ordered that Hadden serve the four 20-year sentences, the maximum amount for "enticing and inducing individuals to travel interstate to engage in illegal sexual activity," concurrently.
"This case is like no other in my experience in terms of horrendous, beyond extraordinary, depraved sexual assault," Judge Berman said at the sentencing.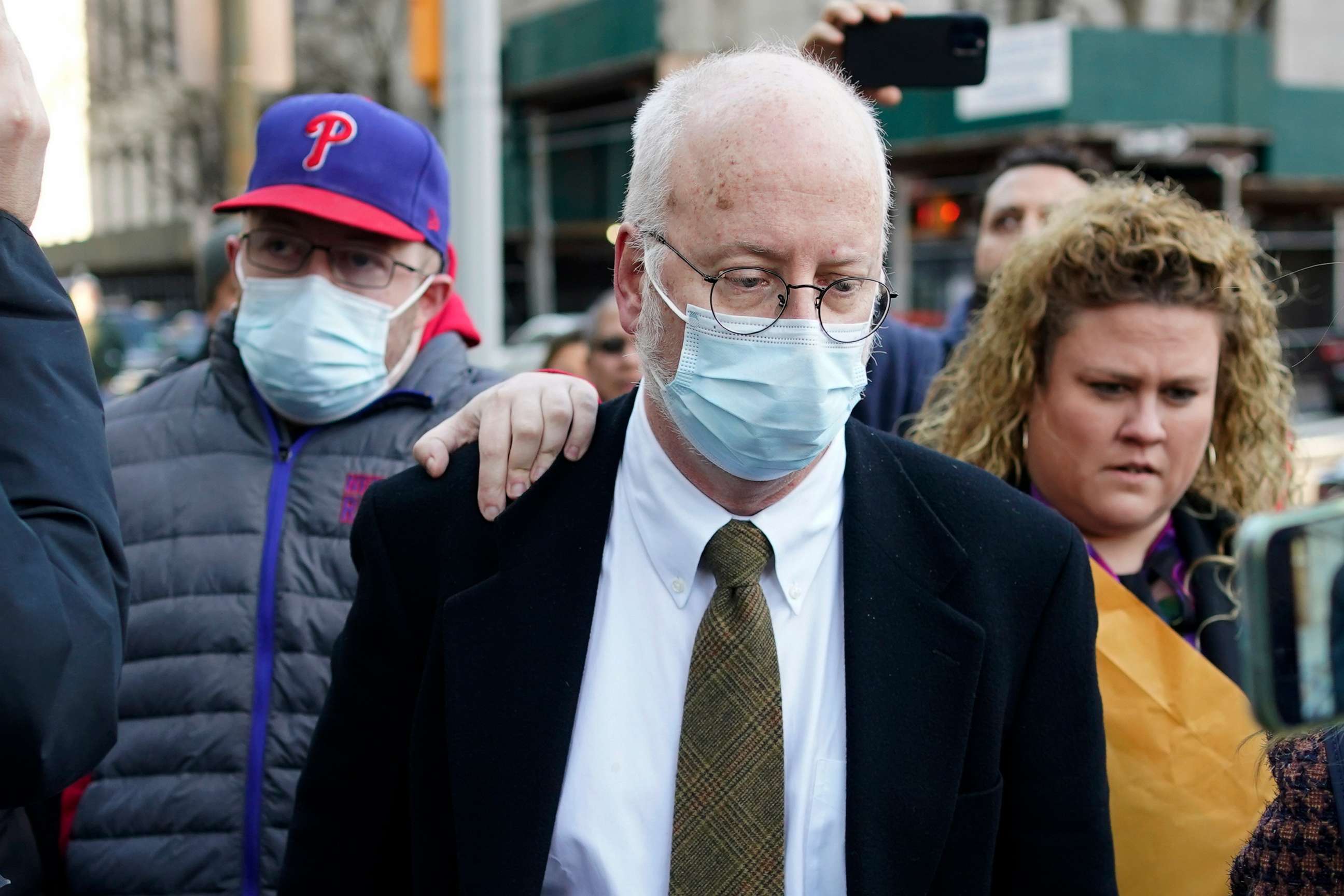 However, the judge didn't formally impose the sentence after he agreed to consider a last-minute request from Hadden's attorneys to have their client speak when court resumes Tuesday morning.
If the judge approves the request, it would mark the first time that Hadden has spoken in court about his charges.
Prosecutors previously asked for at least 25 years in prison contending that "the magnitude of the defendant's crimes is staggering and warrants a commensurate sentence."
"In this case in particular, the court must impose a sentence that will reflect the seriousness of the offense, provide just punishment and general and specific deterrence, promote respect for the law, and protect the public from further crimes by the defendant," the prosecutors wrote in a sentencing memo.
Hadden, who worked at Columbia University and New York-Presbyterian Hospital, pled not guilty in September 2020 after he was indicted in federal court on charges he enticed and induced victims to his medical offices and subjected them to unlawful sexual abuse.
Federal prosecutors alleged Hadden also assaulted "dozens of female patients, including multiple minors" between 1993 and 2012 while pretending to medically examine them.
"Over the course of his 25-year career as an OB/GYN, Hadden sexually abused dozens of victims, some repeatedly, hiding behind his position of power, authority and trust as a physician, as well as the guise of purported gynecological exams, in order to carry out countless acts of sexual abuse and assault," prosecutors said.
Hadden developed a relationship with his victims before engaging in a course of increasingly abusive conduct, which he tried to mask under the guise of legitimate medical care. He invited victims to meet with him alone in his office, sent nurses and medical assistants out of the examination room for periods of time and, according to the indictment, enticed and coerced four women to travel to New York City from another state to engage in illegal sexual activity.
He was convicted on January 24, during a three-week trial.
The defense conceded Hadden caused victims "immeasurable" pain but asked for a far lower sentence.
"In its zeal to persuade this court to give Mr. Hadden the equivalent of a life sentence, no matter what the facts or law, the government takes extreme positions better suited to our current political discourse than a brief from a litigant with special responsibilities in our system of justice," defense attorneys wrote in their sentencing memorandum.
Some of Hadden's victims were outside the courthouse Monday and consoled each other after learning of the sentence.
In October, Columbia University Irving Medical Center and NewYork-Presbyterian announced it had reached $230 million settlement with more than 200 of Hadden's patients who reported instances of sexual abuse or misconduct.
ABC News' Ivan Pereira contributed to this report.