Former Titanic submersible passenger says his sub lost contact with host ship on all 4 trips
"It is always in the back of your head that this is dangerous," he said.
As crews scour the Atlantic for the missing submersible, a man who has completed four dives with the sub's company, OceanGate, is sharing his story.
Mike Reiss told ABC News his submersible lost contact with its host ship on all four of his 10-hour dives, including his one trip to the Titanic.
"Every time they lost communication -- that seems to be just something baked into the system," he said.
With no GPS, Reiss said it took his crew three hours to find the Titanic despite landing just 500 yards from the ship.
Reiss, who served as showrunner for "The Simpsons," said he signed "a waiver that mentions death three times on the first page."
"It is always in the back of your head that this is dangerous, and any small problem will turn into a major catastrophe," he said.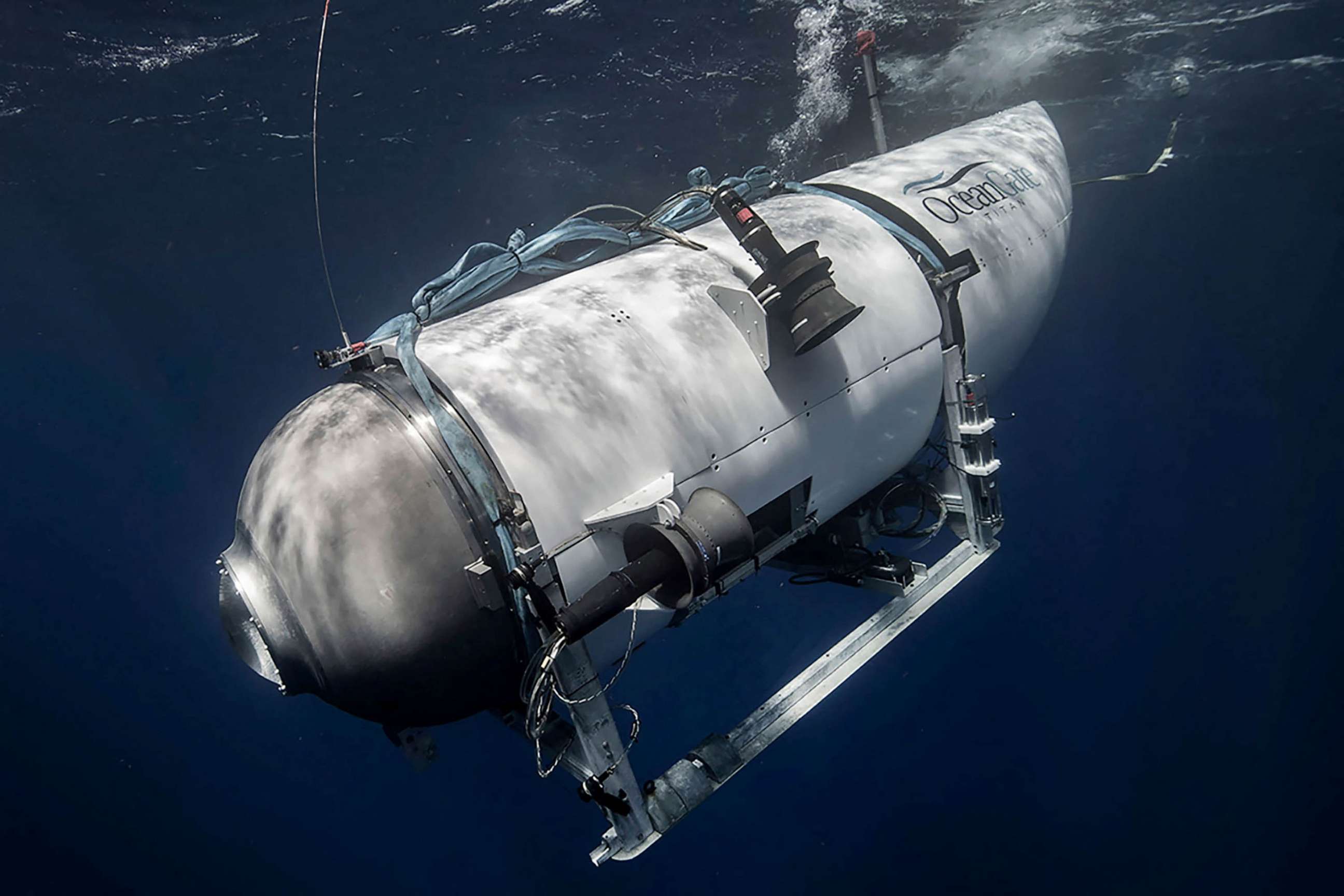 He said the submersible is built simply and is "just propelled by two fans on the outside."
"Even I was able to steer and navigate the sub for a while," he noted.
Reiss said his greatest fear was that the sub wouldn't be able to release the weights that force it to submerge once it was time to rise to the surface.
Wednesday marks the final full day of oxygen available to the five crew members aboard the missing 21-foot sealed craft, named Titan.
The deep-sea vessel lost contact about an hour and 45 minutes after submerging on Sunday morning to head to the Titanic site.
Titan began the trip with a 96-hour oxygen supply. That oxygen is forecast to run out Thursday morning.
"We have to remain optimistic and hopeful," Capt. Jamie Frederick, the First Coast Guard District response coordinator, said at a news conference Wednesday.