Fox News sanctioned by judge in Dominion defamation case over discovery delays
"This is very serious," the judge said of the issue.
A judge overseeing Dominion Voting Systems' $1.6 billion defamation suit against Fox News on Wednesday imposed a sanction against the network after it made "misrepresentations" to the court and potentially withheld evidence.
Dominion's lawsuit accuses Fox News of knowingly pushing false conspiracy theories that the voting machine company had somehow rigged the 2020 presidential election in Joe Biden's favor, so the network could retain viewers.
The judge said during a pretrial hearing on Wednesday that Fox News would have to pay for any last-minute additional depositions that Dominion would need to do before the case is set to head to trial on Monday. Dominion did not immediately make clear if any such depositions were needed.
"If there is a deposition that needs to be done, it will be done," Judge Eric Davis said. "Fox will do everything it needs to make the person available, and it will be at the cost of Fox."
But potentially more significantly, the judge said he would "most likely" appoint a special master to "do an investigation" into whether representations by Fox made to the court as part of the case were "untrue or negligent" -- including a certification it had made in December that it had essentially completed its discovery process in accordance with the case.
The special master was already involved in the case to oversee the discovery process, but the new investigation will determine "what sanctions could be implemented" against Fox, the judge said -- a significant development on the eve of trial.
"This is very serious," Judge Davis said of the issue.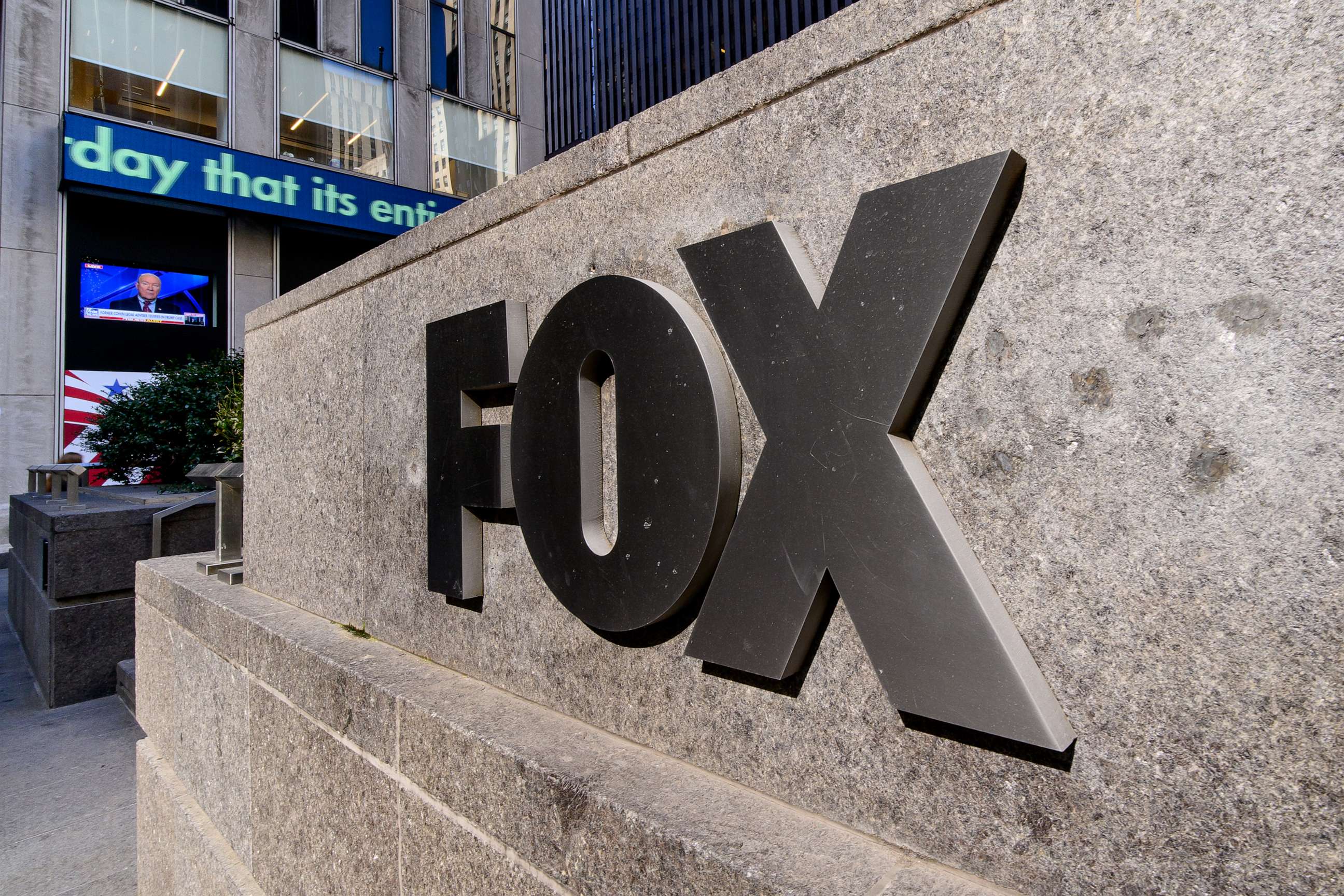 The unexpected move came in response to concerns raised by Dominion that Fox News was still turning over evidence in the case, and that in some instances Dominion was still learning of evidence from the public domain. This included, for example, an internal recording they said they only recently obtained appearing to show former President Donald Trump's attorney Rudy Giuliani privately expressing doubts over the claims regarding Dominion's voting software.
The recordings, Dominion's attorney said, were made by a Fox News producer, Abby Grossberg, on her phone during the pre-taping of an interview Giuliani gave on the network on November 8, 2020.
"What about this software, this Dominion software?" Fox News host Maria Bartiromo could be heard asking Giuliani on the recording, which was played out in court.
"That's a little harder, it's being analyzed right now," Giuliani said.
Dominion's attorney, Davida Brooks, said the interview "marched forward" even after Giuliani failed to give credence to the question. She said the recordings were "obviously relevant" and expressed concern over what else might exist that Fox has not turned over as evidence.
"What I don't know is, are there more recordings?" Brooks asked the judge.
An attorney for Fox pushed back, claiming they had handed over all relevant documents and that they were not aware the recordings existed until recently.
"They are recordings of a Fox employee," Davis responded. "How could Fox not know?"
Grossberg is engaged in separate litigation with the network, claiming in a lawsuit that that she was "coerced" by Fox's attorneys as part of her deposition in the case.
In a statement issued after the hearing, Fox said, "As counsel explained to the Court, FOX produced the supplemental information from Ms. Grossberg when we first learned it."
Also Wednesday, the judge questioned Fox attorneys over allegations from Dominion that the network had concealed the official role of Rupert Murdoch as an officer at Fox News. Although Murdoch is the chairman of the network's parent company, Fox Corporation, Dominion said Fox News' lack of disclosure regarding Murdoch's position with Fox News had hindered, among other things, their ability to obtain evidence regarding him.
"We have been litigating based on this false premise that Rupert Murdoch wasn't an officer of Fox News," Dominion's attorney, Justin Nelson, told the judge. Nelson also pointed out that Murdoch himself said during his deposition that he was not an officer of Fox News.
The judge appeared taken aback by the revelation, which first arose on Tuesday, saying Fox attorneys had been "evasive."
"I need people to tell me the truth," Davis said on Tuesday. "And by the way, omission is a lie."
Davis said he was ordering Fox attorneys to preserve all communications related to the issue.
"I'm very uncomfortable right now," Davis said. "I'm going to let you know -- I'm very uncomfortable."
Fox's attorney, Dan Webb, said that Murdoch himself "did not know" that he was an executive of the network. An attorney for Fox on Tuesday had said it was an "honorific" title.
"I don't think there's any documents withheld related to Rupert Murdoch that are relevant to this case," Webb said. "Nobody intentionally withheld information with them."
In a statement on Tuesday night Fox pushed back on the idea that Murdoch's status at Fox News had been concealed.
"Rupert Murdoch has been listed as executive chairman of FOX News in our SEC filings since 2019 and this filing was referenced by Dominion's own attorney during his deposition," Fox said in the statement.
"Now the question becomes, 'What do I do with attorneys that aren't straightforward with me?'" Judge Davis said. "That's the next question."