A freshman at the University of Kentucky has died from alcohol toxicity after he was found unresponsive at his fraternity house, officials said.
University police officers were called to FarmHouse Fraternity at about 6:22 p.m. Monday where Thomas Lofton Hazelwood, an 18-year-old fraternity member, was unresponsive, the university said.
The agricultural economics major was taken to a hospital where he died Monday night, the university said.
Hazelwood's cause of death was "presumed alcohol toxicity" pending investigation, and the manner of death was ruled an accident, the Fayette County Coroner's Office said.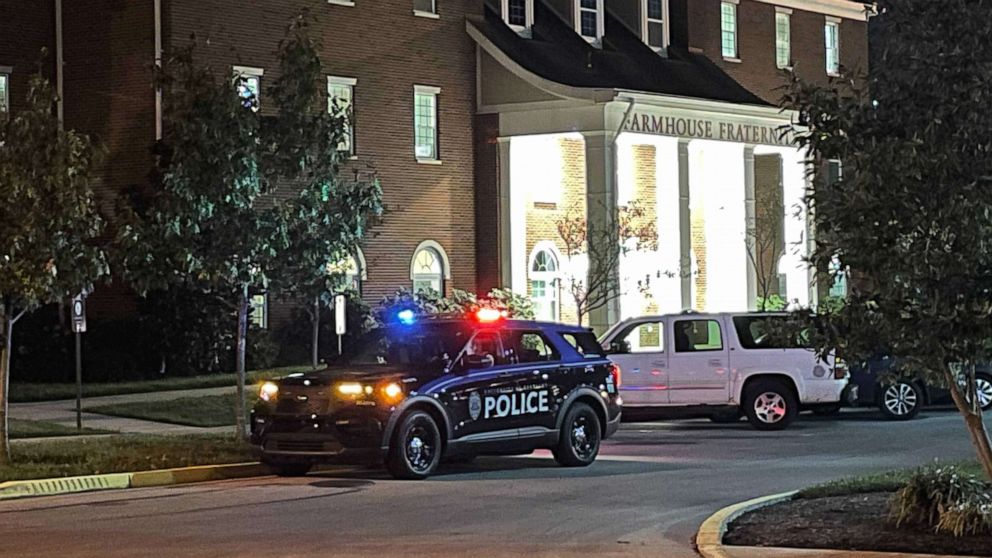 "Foul play is not suspected, but police are investigating the circumstances of his death," the university said in a statement Tuesday.
University President Eli Capilouto and Vice President for Student Success Kirsten Turner in a statement Tuesday evening vowed to determine "what happened, how it happened and why."
The university has launched two investigations: one through the university police and another through the school's Office of Student Conduct, said Capilouto and Turner.
"Both of these investigations will be made public including any findings and recommendations, subject to necessary redactions to protect the privacy of students," they said. "But we will understand better what happened and we will communicate with Lofton's family and our university family."
Activities have been suspended indefinitely for new members of all of the university's fraternities, University of Kentucky officials said Thursday.
The university is also looking to "increase awareness and education" regarding "hazing, alcohol use and bystander intervention," officials said.
FarmHouse Fraternity CEO Christian Wiggins said in a statement, "We are deeply saddened to learn of the loss of Thomas 'Lofton' Hazelwood, a new member of the University of Kentucky chapter of FarmHouse Fraternity. Our thoughts and prayers are with his family, friends, and loved ones as well as the entire community. We have encouraged all members and new members to cooperate with any investigation prompted by Mr. Hazelwood's death."
Counseling and other services will be offered, the university officials added.
ABC News' Henderson Hewes contributed to this report.