— -- Younger kids on a New Jersey high school's football team were routinely taunted, bullied and intimidated by the older players, often with "sexual overtones," a local official told ABC News.
"They would live in fear of seniors and juniors," the official said. "They would race to the locker room to get changed and get out before the older kids got there."
The accusations come as Sayreville War Memorial High School shockingly canceled its football season Monday amid an investigation into hazing and bullying allegations.
New Jersey High School Cancels Football Season Amid Hazing Investigation
Someone called police last week about the alleged abuse, the official said.
"It was a parent of a younger kid being taunted, threatened, bullied," the official added.
Sayreville police referred ABC News to the Middlesex County Prosecutor's Office, which is investigating the case. The prosecutor's office declined to comment, citing the ongoing investigation.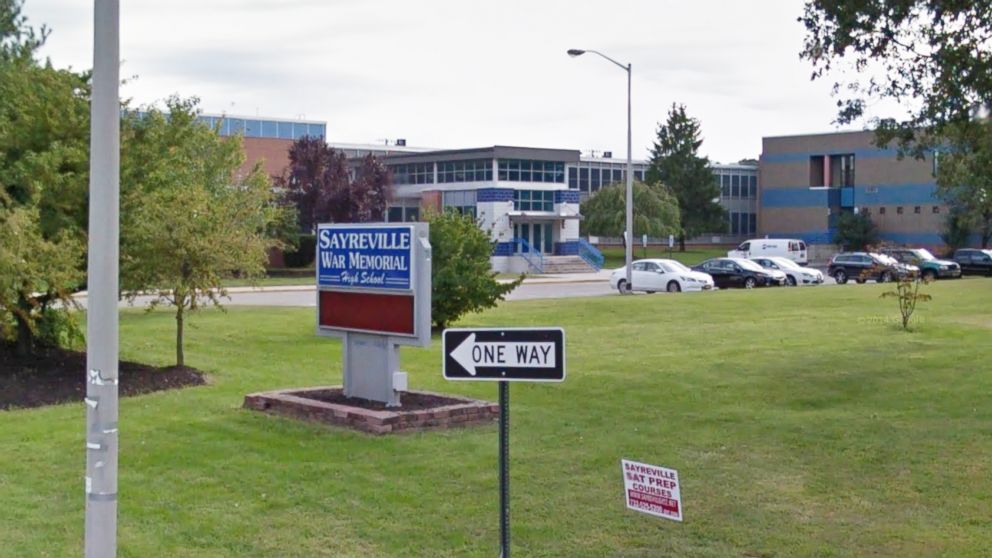 The high school will forfeit its remaining six games, superintendent Richard Labbe said Monday.
An initial investigation into hazing allegations found "incidents of harassment, intimidating and bullying ... that took place on a pervasive level, on a wide-scale level and at a level in which the players knew, tolerated and in general accepted," Labbe said in a statement.
Detectives are interviewing parents, players and school employees, an official briefed on the investigation told ABC News.
"There's a lot of territory to cover," the official said. "There are maybe 80 kids in the program. There's some circling the wagons. Some are angry about the program being shut down and the loss of scholarships. It's a little surprising to think they're more concerned about that than the welfare. But that's happening."
Sayreville is one of New Jersey's most storied football programs, winning three state sectional championships in the past four years. The team opened this season 2-1, before forfeiting last Thursday's game as the hazing allegations emerged.
Some fans in the community are angry the football season was cancelled, and say kids are losing out on chances for scholarships and possible NFL careers, the official added.
Locals turned to social media to express disappointment, calling Monday a "sad day for Sayreville" and the abuse allegations "devastating."
The school board is expected to discuss the case tonight at a regularly scheduled meeting.
Separately, Charlie Garcia, an assistant coach for the team, was arrested last week on steroid possession charges. He later resigned.
Garcia's first court appearance is scheduled for Oct. 10, according to the Office of the Somerset County Prosecutor. Garcia's lawyer, Philip Nettl, did not immediately respond to ABC News' request for comment.