The Rev. Al Sharpton on Friday called for more transparency in the investigation of a police officer who fatally shot a Black man in Grand Rapids, Michigan, earlier this month, and asked lawmakers to pass meaningful legislation to address policing reforms.
Sharpton spoke in front of hundreds gathered at the funeral of Patrick Lyoya, a Congo native who was killed after a struggle with police on April 4. He focused on the fact that the officer who killed Lyoya has not yet been named by police.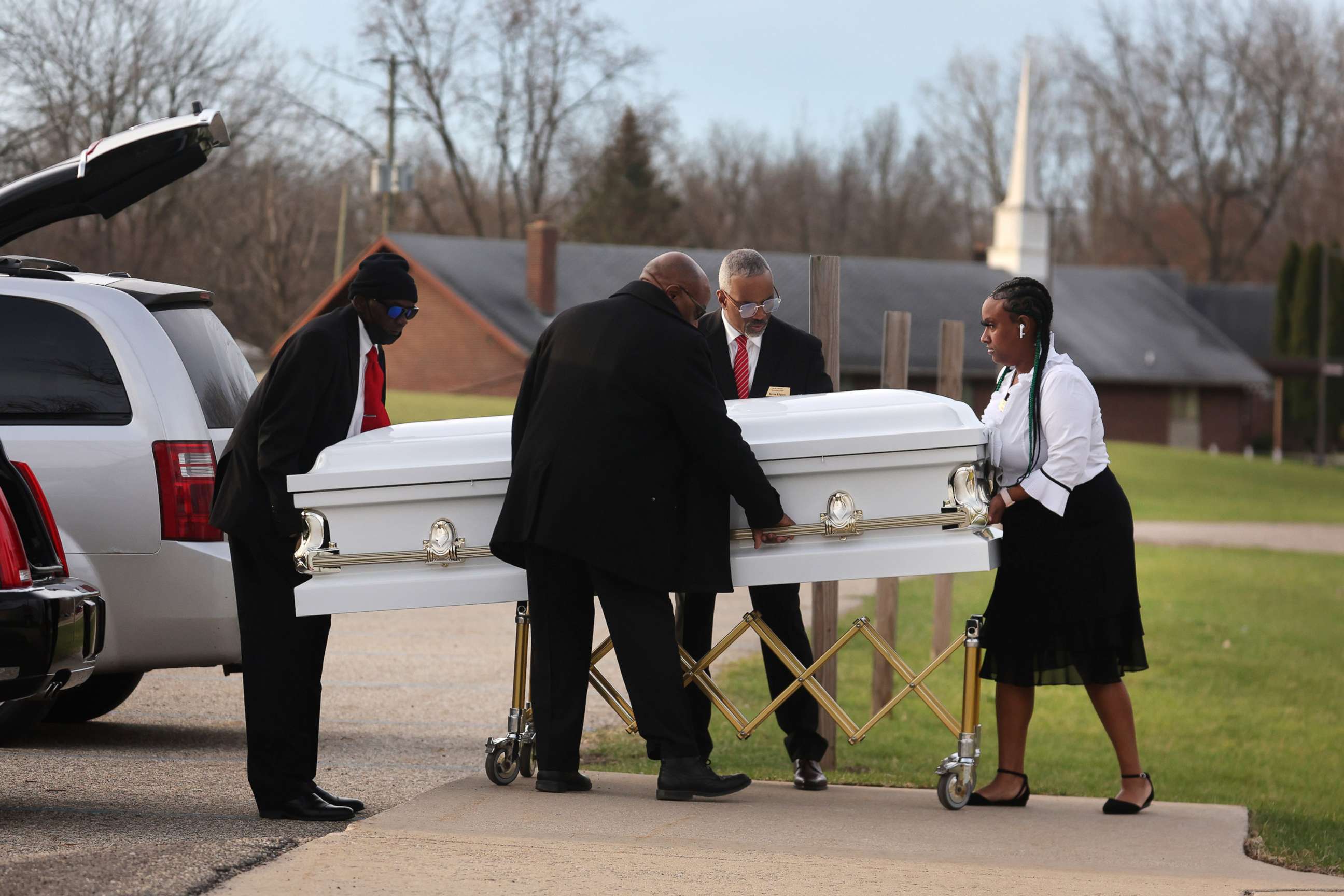 "How dare you hold the name of a man who killed this man?" Sharpton said at the funeral for Lyoya, held at the packed Renaissance Church of God in Christ in Grand Rapids. "Every time a young Black man or woman is arrested in this town, you put their name all over the news. Every time we're suspected of something, you put our name out there."
"Are you saying that if he is not charged, we will never know his name? Are you setting a legal precedent now? That when a policeman kills somebody on videotape that he's holding down, and shoots in the back of the head, that if the grand jury don't charge you, we will never know his name? I came from New York to tell you that we are not going to let that precedent stand," Sharpton said.
Cle Jackson, the president of the Grand Rapids NAACP, and Ben Crump, the civil rights attorney representing the Lyoya family, joined Sharpton in calling for justice.
"We have to stand up united for justice because Patrick Lyoya's life matters and we will scream if from the mountain tops in the court of law, in the court of public opinion," Crump said at the funeral service.
Sharpton also called for political action, asking lawmakers to pass the George Floyd in Policing Act and for voters to think about these issues as they go the polls.
The stalled Congressional bill addresses a wide range of policing reforms including lowering the criminal intent standard for police officers and limiting qualified immunity as a defense in civil suits against officers.
"Let me say this, This is an election year this is a midterm election. We stood and we fought with the family of George Floyd and other families and came with the George Floyd Justice in Policing Act. If this act had passed the Senate, qualified immunity would have been gone….I don't want anybody in this nation to ask for our vote unless they are pledging they will go to the congress and pass the George Floyd Justice in Policing Act," Sharpton said.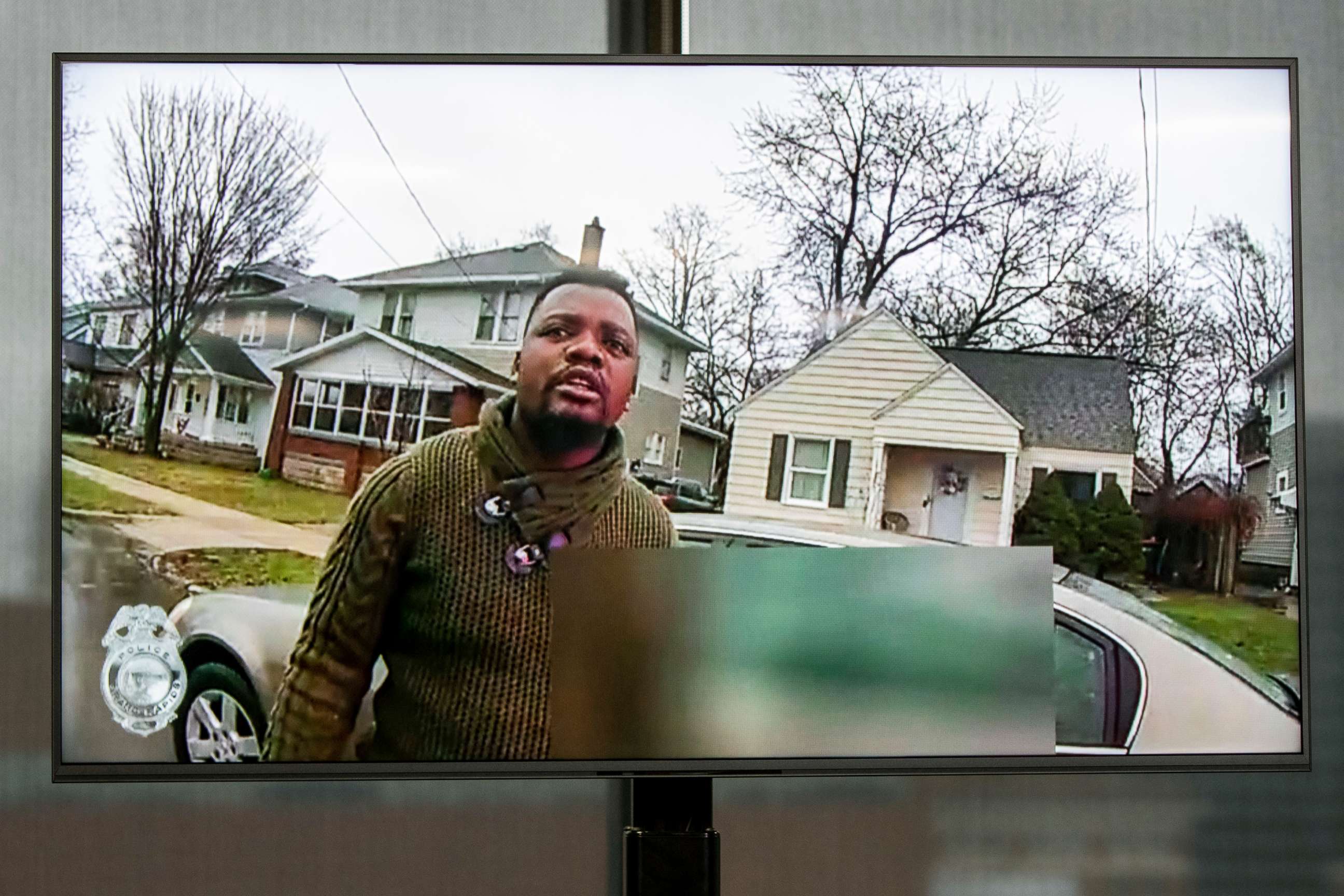 Video of Lyoya's death was recorded on an officer's body camera, dashcam video, security cameras and a bystander's cellphone and released by the police amid community pressure last week.
The footage shows the unidentified white police officer struggling with Lyoya after chasing him on foot following a traffic stop. The officer eventually forces Lyoya to the ground and is heard shouting "stop resisting," "let go" and "drop the Taser," before shooting him in the head.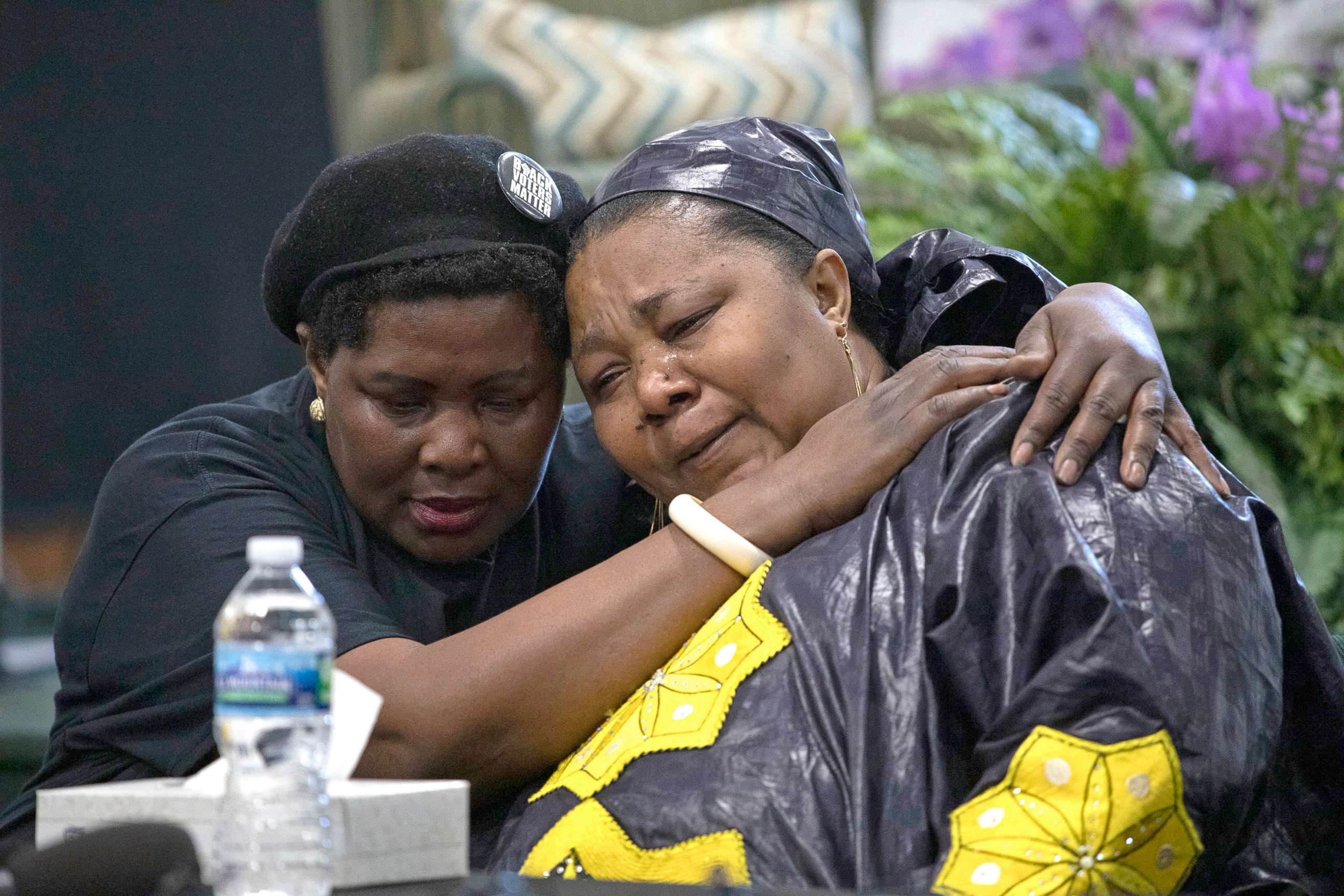 The Grand Rapids Police Department said the officer wouldn't be identified while the investigation is "ongoing."
Grand Rapids Police Chief Eric Winstrom said the officer is a seven-year veteran of the department who is currently on paid leave and "stripped of all police powers" as the investigation is ongoing.
Michigan Gov. Gretchen Whitmer in a statement promised the investigation would be "thorough."