Slain football coach ran 'toward danger' to save students in school shooting, sheriff says at funeral
Victim Aaron Feis "was one of the greatest people I knew," the sheriff said.
February 22, 2018, 1:31 PM
— -- At the funeral today for the assistant football coach killed while protecting students in a mass shooting, the sheriff said, "Before you even heard how he died, you knew he died putting himself in harm's way to save others. That's who he was."
Aaron Feis, 37, a father and husband, was one of the 17 people killed in the Valentine's Day massacre at Marjory Stoneman Douglas High School in Florida.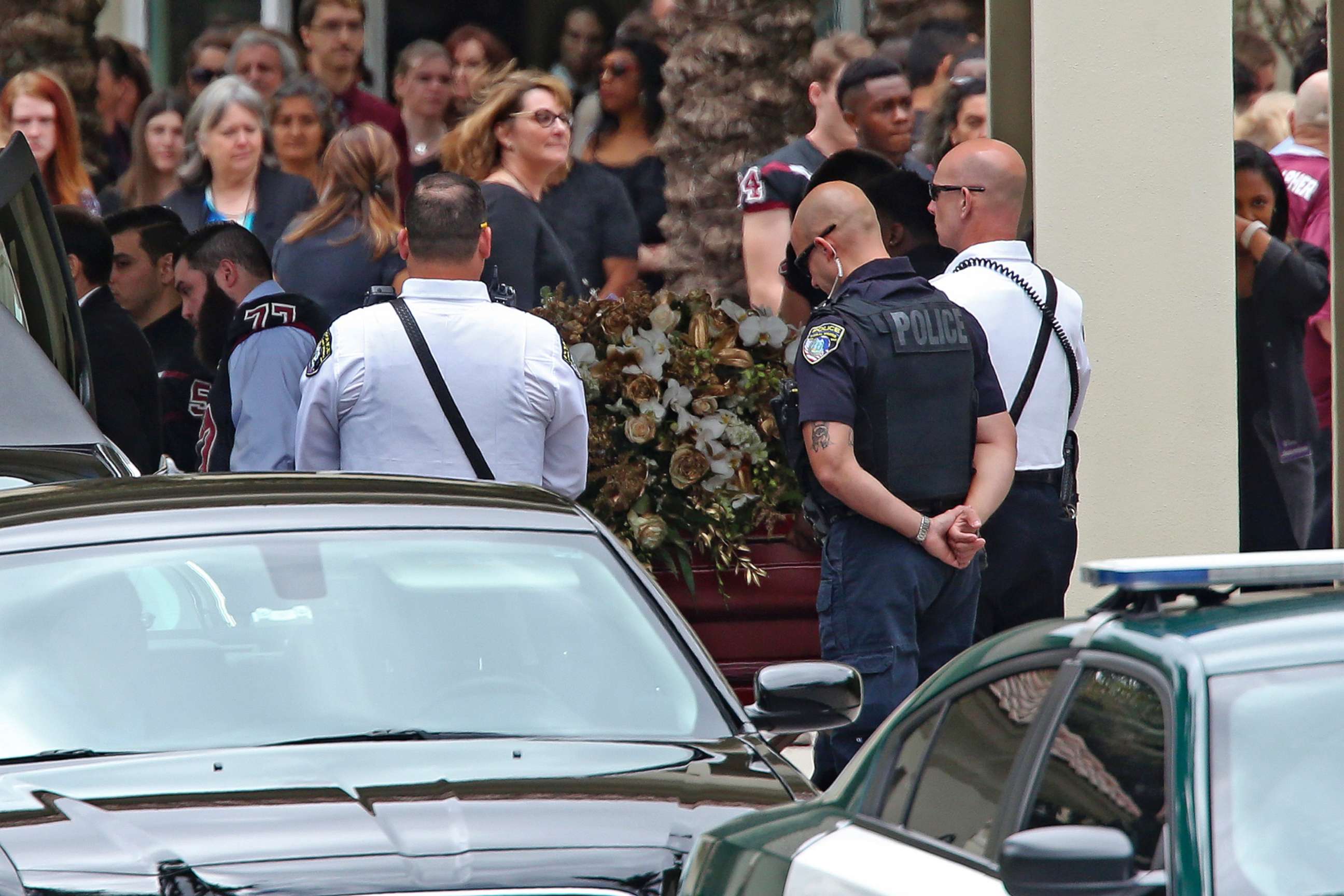 Feis died "running toward danger while others were correctly running away from danger," Broward Sheriff Scott Israel said at today's funeral.
"Feis had no gun, no rifle. And yet he ran toward helping students," the sheriff said. "He was just such a great individual."
The Marjory Stoneman Douglas High School shooting and aftermath
On Feb. 14, 2018, a former student at the Marjory Stoneman Douglas High School in Parkland, Fla., entered the school and opened fire with an AR-15 style rifle, killing 17 students and staff and injuring 17 more in one of the deadliest school attacks in U.S. history.<br><br>Here, the school is pictured from the air after reports of the shooting on Feb. 14, 2018.
The sheriff last week told reporters Feis was a beloved coach, calling him "a phenomenal man" and "one of the greatest people I knew."
"I coached with him. My two boys played for him," Israel said. "The kids in this community loved him, adored him."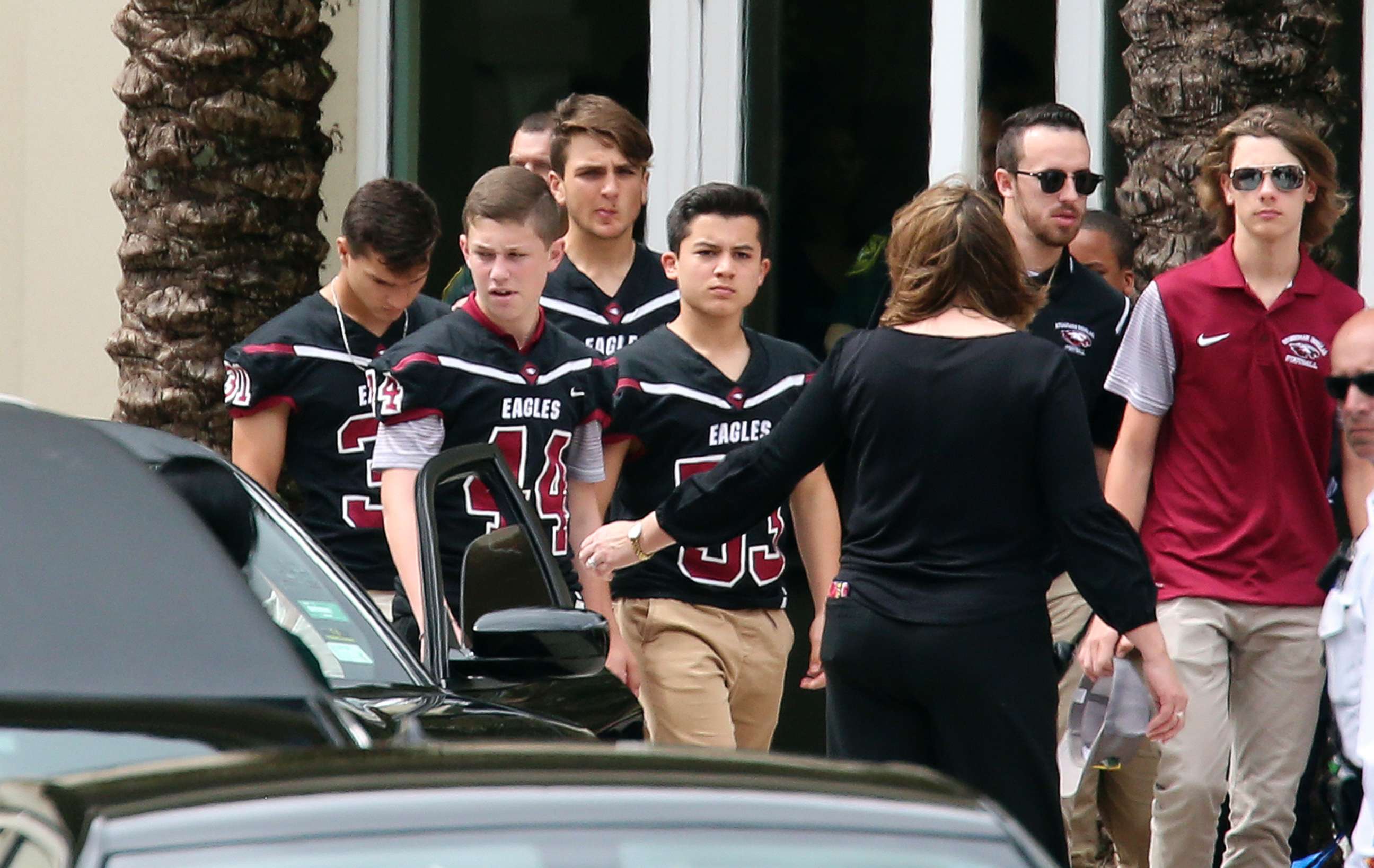 At today's funeral, family friend Brandon Corona said Feis was his mentor during his four years at Stoneman Douglas High School, describing him as loving, strong, kind and patient.
Feis gave rides home to students who needed it and "he was a counselor to those who had no father figure," Corona said.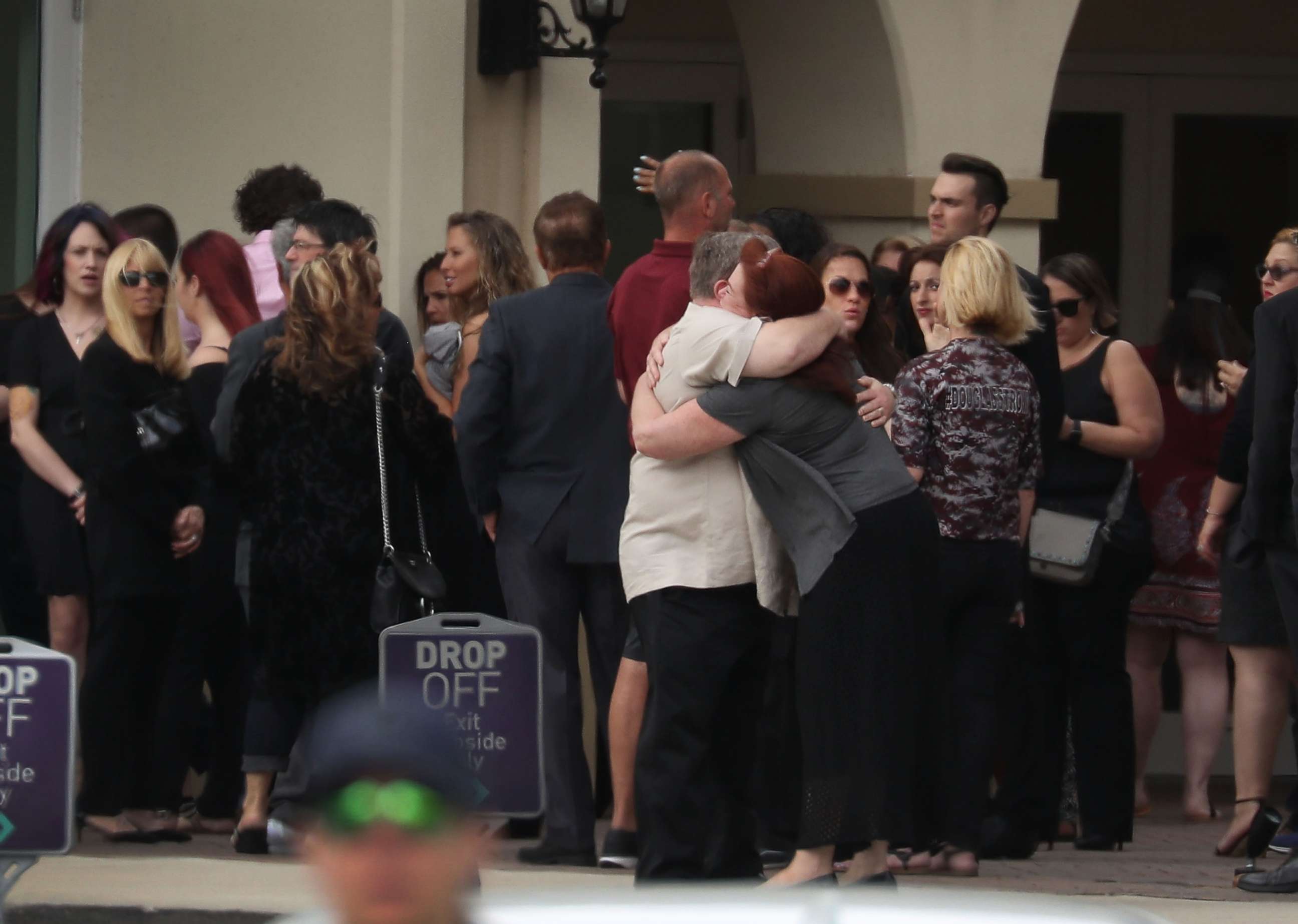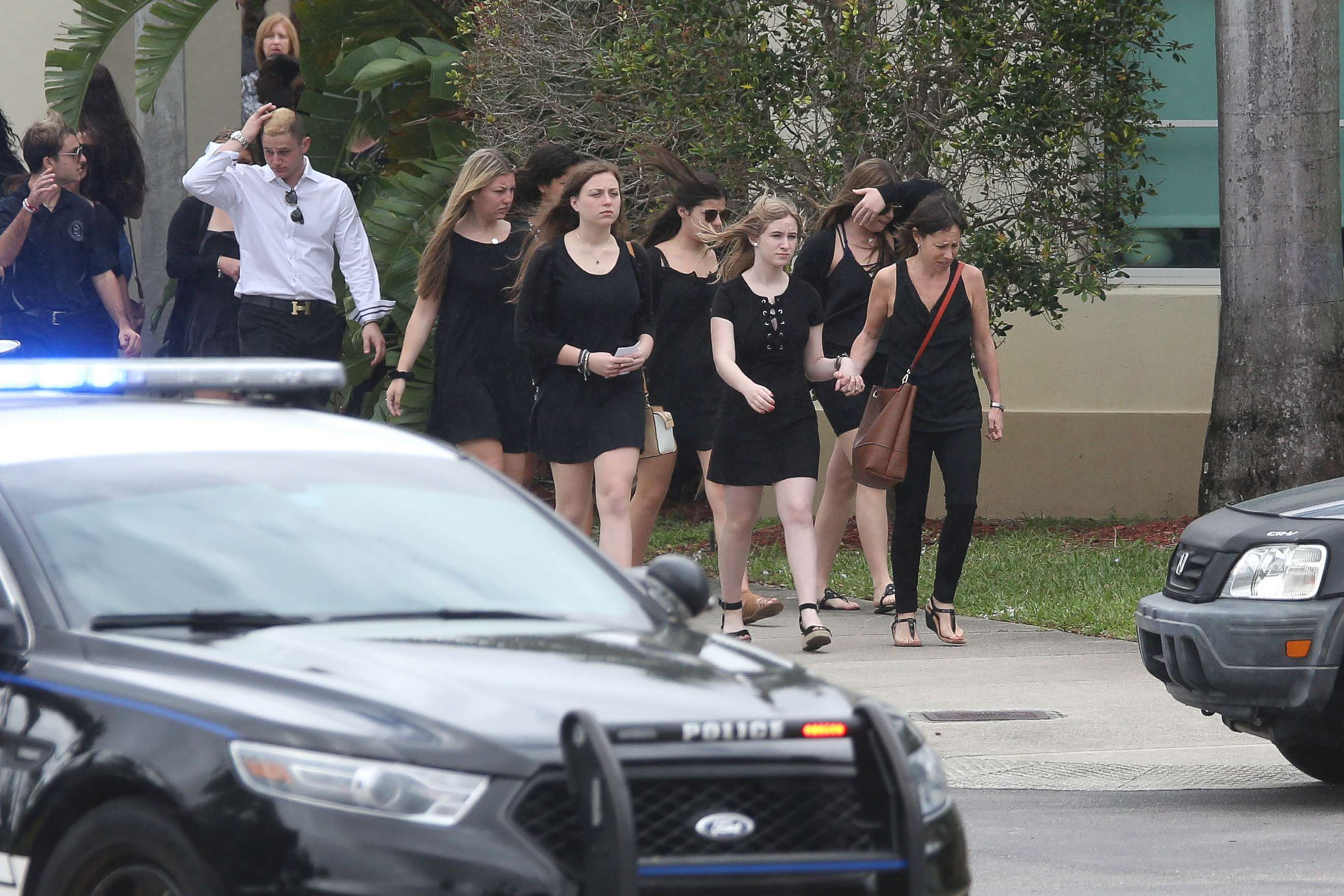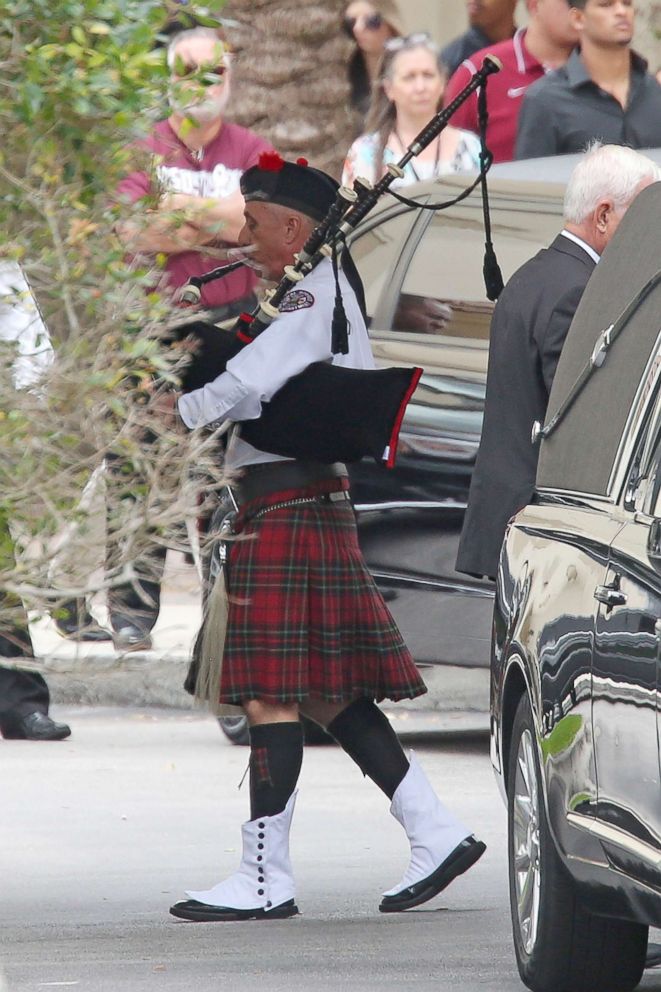 Feis fell for his wife in high school and is survived by his wife and daughter, Corona said. The football coach worked two to sometimes three jobs, he added.
"He always wanted to be the best dad he could be," Corona said. "He was the epitome of what a hardworking husband and father should be."
The school's football team wrote on Twitter, "He died a hero and he will forever be in our hearts and memories."
Ryan Mackman of West Palm Beach said he graduated with Feis from Marjory Stoneman Douglas High School in 1999.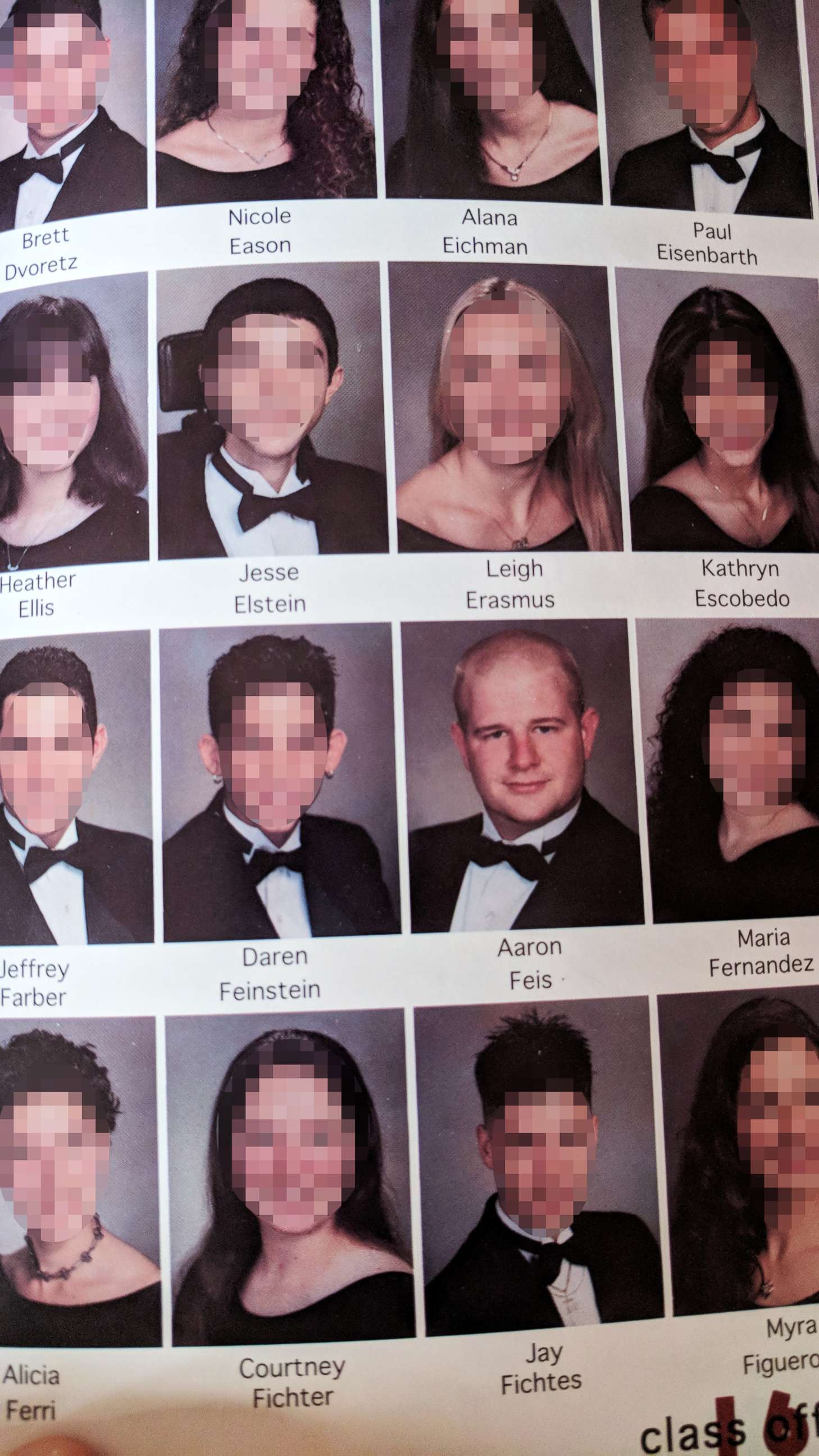 "I never thought something like this could happen," Mackman, now 37, told ABC News. "The whole community is just stunned."
Mackman said he heard from other former classmates who were close to Feis that he was apparently shot while shielding students from the spray of bullets.
"He was always a really good guy," Mackman said. "But the fact that he died saving lives, the guy's a hero. There's no two ways about it. He was always a giving guy, he was always there for people, he had a big heart. That showed all the way to the end."
Head football coach Willis May told "Good Morning America" last week, "I didn't want to believe it, I didn't want it to be true. I love him ... things are going to be real hard to go back to school and not see my buddy."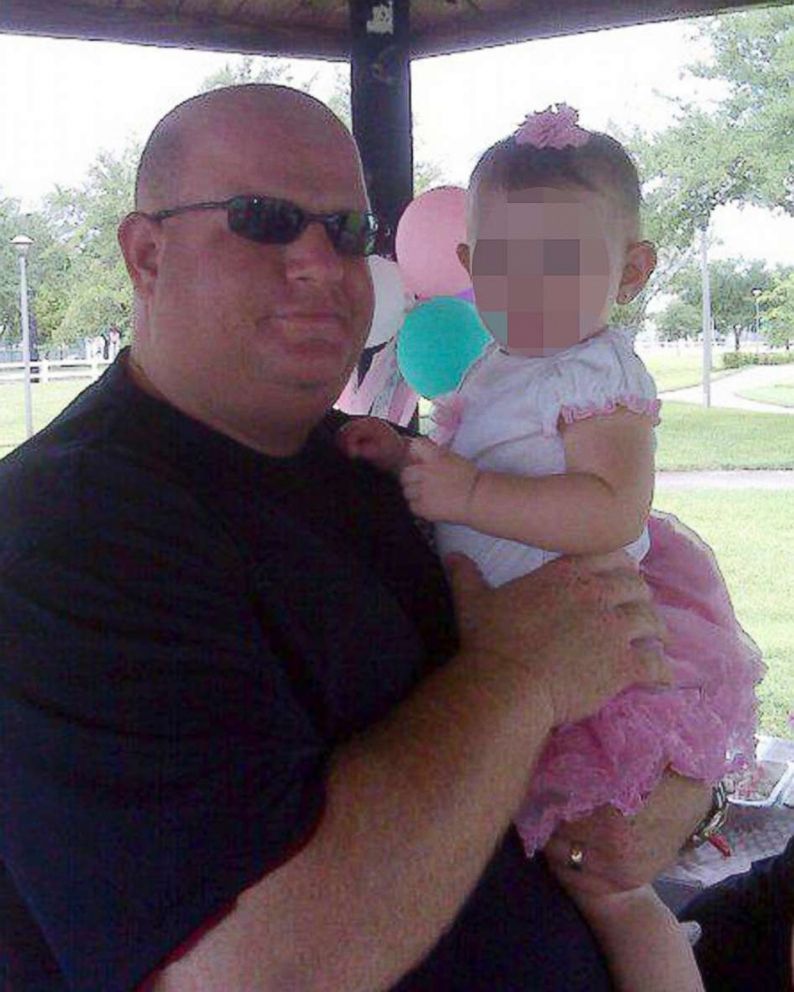 May called Feis a "hero" even before the deadly shooting.
"He didn't need to get shot to be a hero," May said. "He was a hero every day because people looked up to him, respected him."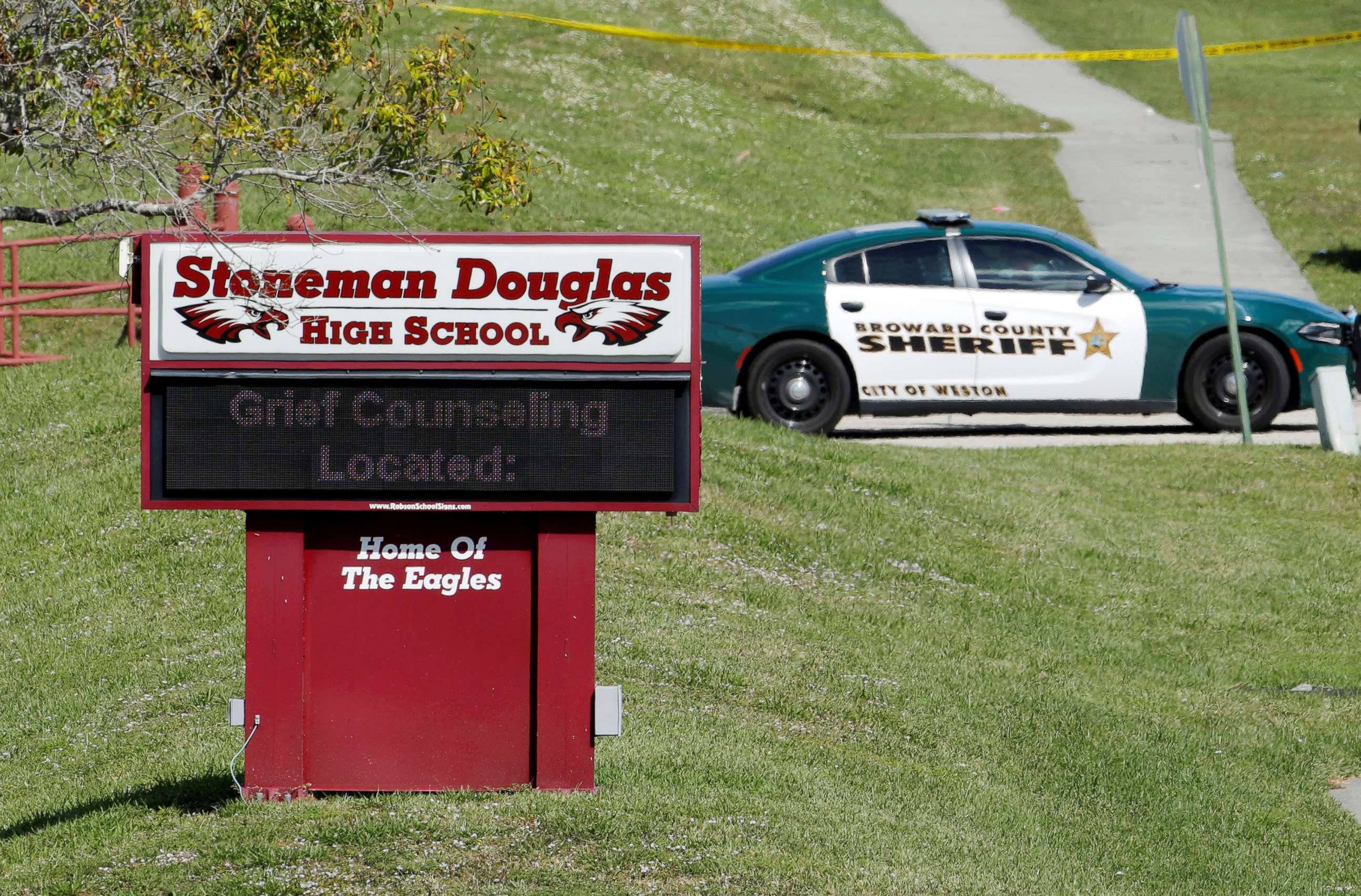 "It's not a high-paying job," May said, "but if you can change somebody's life, you know, and make him into a better person, that's what it's all about."
Football player Patrick Scullen added, "He always put a smile on my face every single day."
ABC News' Morgan Winsor and Kelly McCarthy contributed to this report.