— -- Gia Soriano, a victim in Friday's shooting at a Washington state high school, has died, officials at Providence Regional Medical Center Everett said -- becoming the third person to die in the shooting.
She was 14.
Soriano was critically injured in the shooting at Marysville-Pilchuck High School in Marysville, Washington. The school remains closed this week.
"We are devastated by this senseless tragedy," her family said in a statement. "Gia is our beautiful daughter and words cannot express how much we will miss her."
Authorities have identified the shooter as Jaylen Fryberg, 14. One other female student died Friday. Three other students remain hospitalized, with two in critical condition and one in serious condition.
Parents and students gathered in a gymnasium at the school Sunday afternoon for a community meeting, with speakers urging support and prayers. Lukas Thorington, 14, attended the event.
"I didn't think he would do something like this. He had a good life. He was very well known and popular. I don't know what happened," Thorington said about Fryberg. "Not knowing why or how, I wasn't here, but this is really hard to face the fact that it really happened."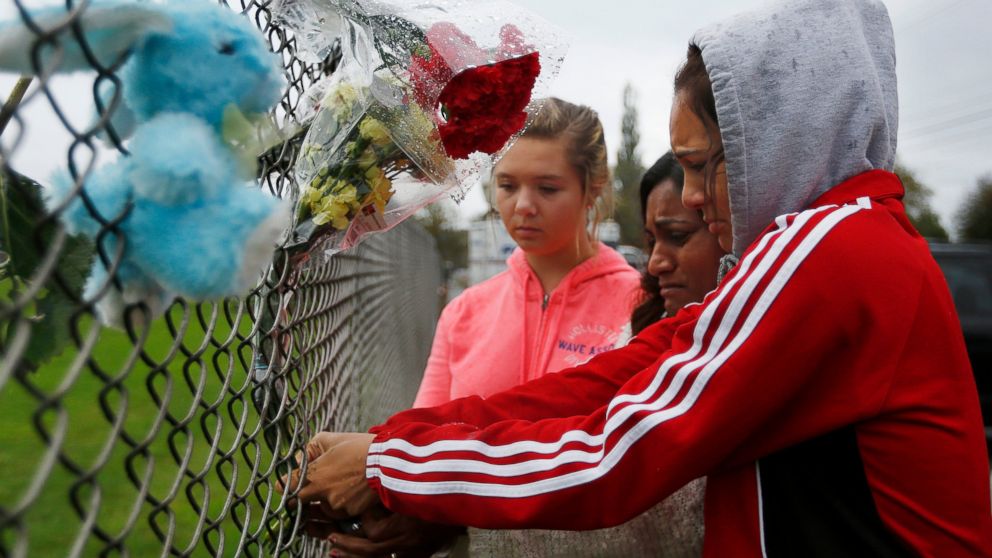 Paige Aicher was friends with the victims, and normally sat at the table where the shooting happened.
"I don't understand why he did it," she said of Fryberg. "I loved him so much, but he made a bad choice."
Fryberg, 14 -- who shot five people before killing himself inside the school -- was a member of a prominent family in the Tulalip Tribes and, according to a tribe member, state Sen. John McCoy, he was highly regarded there.
"A lot of folks were considering him that he would move up the culture ranks and become a leader," McCoy said. "He had that kind of charisma and raw talent."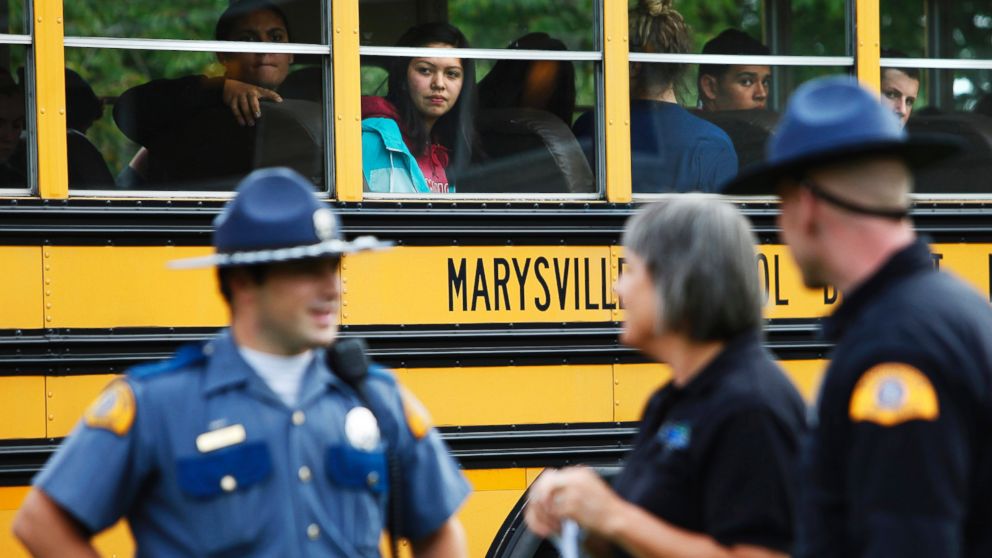 All the victims in the shooting were either relatives or friends of Fryberg's, McCoy said. Two of the victims, Nate Hatch, 14, and Andrew Fryberg, 15, are relatives of the shooter, according to Hatch's grandfather and a source within the Tulalip Tribes.
Andrew Fryberg was listed in critical condition, while Hatch was in serious condition. A third victim, Shaylee Chuckulnaskit, 14, was listed in critical condition at a different hospital Sunday, hospital officials said in a statement.
First-year social studies teacher Megan Silberberger is being hailed as a hero in the attack for confronting the shooter as he was attempting to reload his gun. She remains emotionally affected following the incident.
"While I am thankful and grateful for the support from everyone, at this time I am requesting privacy for myself and my family," she wrote in a statement.
Get real-time updates as this story unfolds. To start, just "star" this story in ABC News' phone app. Download ABC News for iPhone here or ABC News for Android here. To be notified about our live weekend digital reports, tap here.