— -- Former New York Giants kicker Josh Brown is speaking out for the first time after it emerged last year that he admitted he had abused his then-wife, Molly Brown, and was released from his team.
"The world now thinks that I beat my wife and I have never hit this woman. I have never hit her. Never. Not once," Josh Brown told ABC News' Paul Faris in an exclusive interview.
Josh Brown was arrested in May of 2015, and was booked, but not charged, for assault against Molly Brown. In the police report from the arrest, the deputy of the King County Sheriff's Office in Washington stated, "Husband grabbed wife's wrists during an argument causing her pain, bruising and a small abrasion. Husband was arrested and booked for assault." The deputy adds, "I believe that Josh assaulted Molly."
The sheriff's office then launched an investigation into the allegations of spousal abuse. During the investigation, Molly Brown turned over journals written by Josh Brown to authorities.
In October 2016, the sheriff's office released more than 100 pages of documents detailing allegations of physical, verbal, and emotional abuse, including Josh Brown's journals that he said he had been instructed to write as part of a marriage therapy program. Days after the journals were made public, he was released from the New York Giants.
"The fact that my private things [my journals] are being used against me, that's hard to swallow," Josh Brown told Faris when asked about the league's handling of his case. "I had to learn all that and write that down in order to heal and, now you're telling me I'm going to be punished for trying to correct the things in my life that needed to be changed."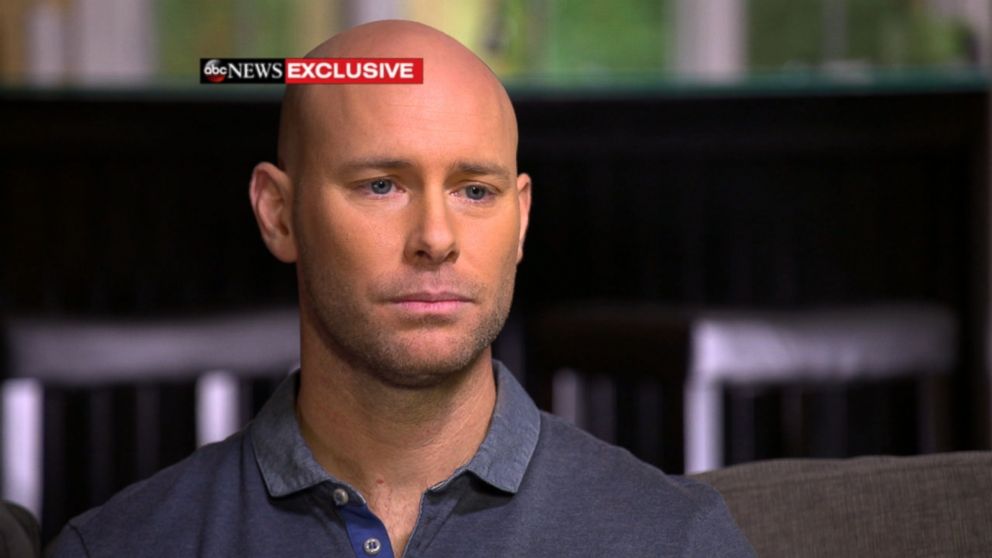 Josh Brown maintains he was honest with the league and that the Giants knew about his May 2015 arrest for assault against his-then wife. He was booked but not charged. But Josh Brown claims his actions do not match her allegations against him.
Josh Brown also denied the allegations that the deputy mentioned in the police report, telling Faris that he did not assault Molly Brown. "I did not touch her on the wrist."
Brown also said he "absolutely dispute[s]" allegations that he was physically violent with his then-wife on more than 20 occasions.
Molly Brown did not respond to requests for comment from ABC News.
But in the documents released in 2016, he admitted to abuse, saying, "I have physically, verbally and emotionally abused my wife Molly."
When asked by ABC News' Paula Faris what he meant by that, Brown said, "I mean I had put my hands on her. I kicked the chair. I held her down. The holding down was the worst moment in our marriage.
"I never hit her. I never slapped her. I never choked her," Brown added. "I never did those types of things."
"When you say that you physically abused her and physically harmed her, but you didn't hit her," Faris said. "How are people supposed to reconcile that, Josh?"
Brown said, "They're not supposed to. What I did was wrong. Period."
Brown told Faris he was "fully accountable" for everything he said and did in his marriage and makes no excuses.
"Domestic violence is not just physical abuse. We're talking intimidation and threats, the attempt to control, body language," he said. "An abuser is going to abuse to a certain degree to acquire some kind of a reaction."
Brown told ABC News he had been actively rehabilitating himself for years before that 2015 arrest.
"I had been through some really tough stuff. And I tried to use the knowledge that I had gained-through therapy and through counseling to help players," he said. "I spoke publicly about this at men's groups -- at churches. This was not something that I necessarily hid."
Now, Brown said he has lost everything. His divorce was finalized in December, his career may be over and his reputation has been shattered.
"I have my daughter. That's the best thing in the world," he said of his daughter, Georgia, whom he shares custody of with his ex-wife.
"I want to be able to play again. I want to be able to continue to write this story. Continue to be a voice for change."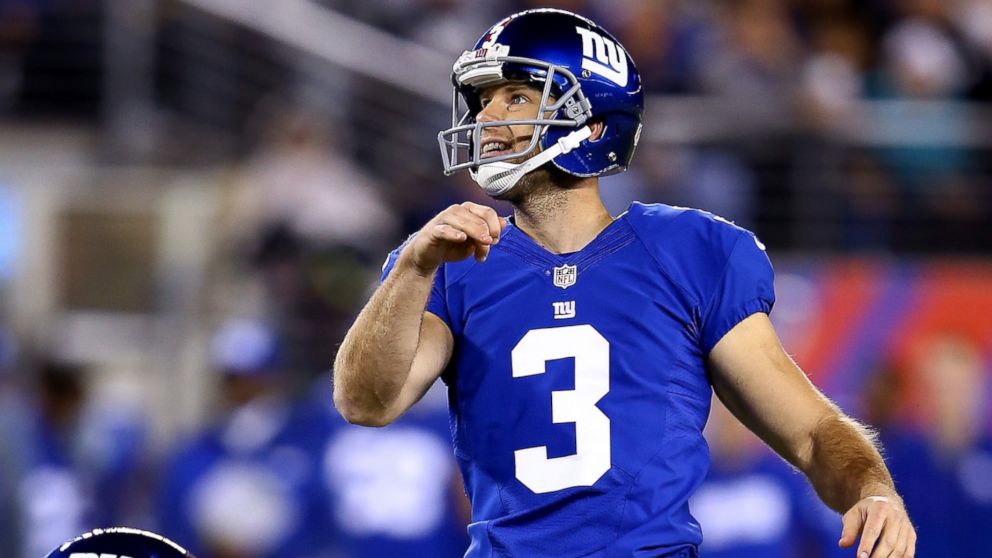 At a press conference Wednesday, NFL Commissioner Roger Goodell stood by the league's policy on domestic violence and said there is an "active investigation" underway into Brown's case. When asked for comment, the NFL referred ABC News to Goodell's remarks at Wednesday's press conference.
The NFL's states in its "Personal Conduct Policy" that first offense violations of the policy involving domestic violence will subject the offender to "a baseline suspension without pay of six games," although the punishment will be more severe if there are aggravating or mitigating factors.
The New York Giants declined ABC News' request for comment.
Last October, team president John Mara said in a statement announcing Brown's release, "We believed we did the right thing at every juncture in our relationship with Josh."
The Giants' delay in releasing Brown from the team courted controversy for months.
"Our beliefs, our judgments and our decisions were misguided. We accept that responsibility," Mara added. "We hope that Josh will continue to dedicate himself to rehabilitation and to becoming a better person and father. We will continue to support him in his efforts to continue counseling, and we hope that Josh and his family can find peace and a positive resolution."