WAUKESHA, Wisconsin— -- One of two Wisconsin girls accused of stabbing their friend so they could meet the fictional character "Slender Man" simply shrugged today before a judge ruled that she was incompetent to stand trial.
Morgan Geyser had been found not competent by two prior evaluations and today was found incompetent to stand trial by a judge. Geyser and Anissa Weier, both 12, are charged with first degree attempted murder after prosecutors said they lured their friend into the woods and stabbed her 19 times.
Geyser was seen fidgeting in her seat and playing with her hair during the hearing, even pulling a blond strand directly in front of her face at one point. She smiled while watching Weier being led out of the room.
Girl Attacked by Slender Man Fans Gets Purple HeartWhy Did 12-Year-Olds Stab Friend For 'Slender Man'?
911 Call Reveals Victim's Struggle in 'Slender Man' Stabbing
Two mental health professionals gave testimony in the Waukesha County Courthouse today, speaking about their evaluations of Geyser before Judge Michael Bohren ruled that she is unfit to stand trial.
Dr. Brooke Lundbohm, who evaluated Geyser on June 18, 2014, said that Geyser's unusual behavior- including what she said was nonsensical rambling and inappropriate, near-hysterical laughter - contributed to her decision that Geyser is incompetent.
Lundbohm said that Geyser spoke with her at length about fictional characters she believes in including unicorns, Slender Man, and Harry Potter villain Voldemort, who Geyser reportedly called "Voldy." She added that Geyser claims that she has Vulcan Mind Control.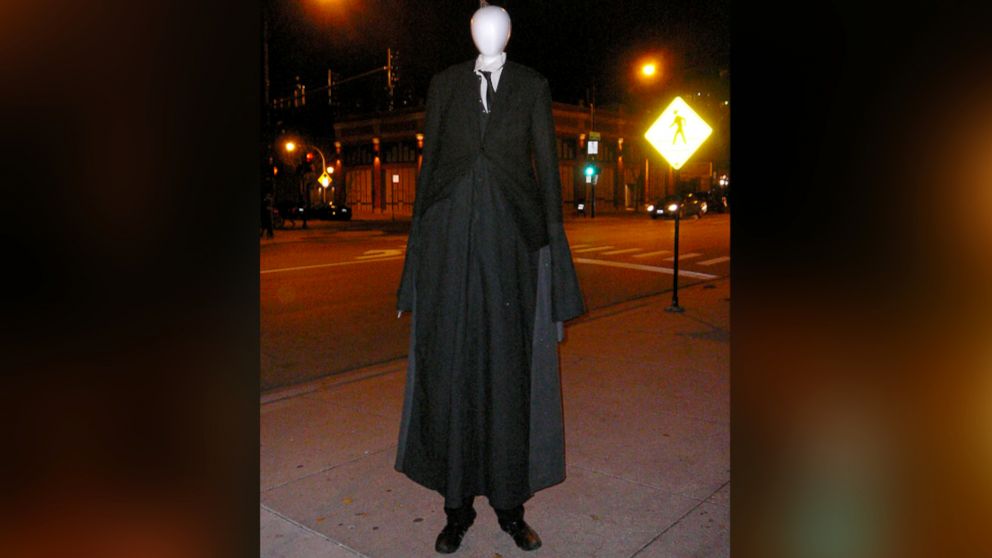 Dr. Kenneth Robbins also examined Geyser and told the court that Geyser told him she has to be careful about what she says because she believes speaking about Slender Man could cause him to harm her or her family.
Robbins said Geyser claims she and Slender Man can communicate telepathically and Lundbohm said Voldemort "gives her direction."
Both doctors concluded that the pre-teen does not appear to understand the seriousness of her charge, and that was echoed in court when she shrugged as the judge asked if she was competent to assist her attorneys.
The mental health experts said Geyser's parents described her as a bright student who got good grades and had no behavioral issues at school except one time when she brought a mallet to class.
Weier, Geyser's alleged co-conspirator, was also in court today because her legal team unsuccessfully tried to argue that they should be given hard copies of Geyser's mental evaluations. Weier has not had to undergo any mental evaluations of her own because her attorneys have not yet requested one.
Geyser and Weier are being tried as adults because Wisconsin law dictates that anyone above the age of 10 charged with first degree murder or attempted murder will not be considered juveniles.
The 12-year-old victim, who has not been identified because of her age, was said to have nearly died from her wounds, but has since been released from the hospital and her parents recently released new details about her recovery.
"She's doing great," family spokesperson and media adviser for the Whyte Hirschboeck Dudek S.C. law firm Stephen Lyons told ABC News. He also thanked supporters for contributing to a Hearts For Healing fund to cover the victim's medical expenses. "She's healing well. Both physically and emotionally she's getting better."
Get real-time updates as this story unfolds. To start, just "star" this story in ABC News' phone app. Download ABC News for iPhone here or ABC News for Android here.