— -- Diamond Reynolds, the girlfriend of police-shooting victim Philando Castile, urged against violence at protests in the aftermath of his death, which she streamed on Facebook Live using her cellphone during the fatal traffic stop in a suburb of St. Paul, Minnesota, on Wednesday evening.
Reynolds said that she was "baffled" to see some protesters responding to police brutality with more violence.
In St. Paul this weekend, protests forced the closure of Interstate 94. Some participants allegedly threw objects and dropped liquids from overpasses on officers below. Others allegedly directed laser pointers at officers. In Baton Rouge, Louisiana, an officer had his teeth knocked out, according to police.
"Violence is never the key. It's not acceptable. We have to be able to come together and lead by example," she said. "If we're not able to stand together and control our emotions, then how can we ever expect anyone else in the world to do so?"
Reynolds was accompanied at the interview by Larry Rogers Jr., her attorney, who said that he and his client are seeking an "independent investigation by the Department of Justice" into Castile's death.
Reynolds said that when police officer Jeronimo Yanez pulled Castile over, he never mentioned anything other than a broken taillight during the stop. She said the officer didn't follow "proper procedures." She added that suggestions that Castile's killing was not racially motivated and that the officer had probable cause are "appalling."
She also addressed the gun that Castile was carrying at the time of the traffic stop.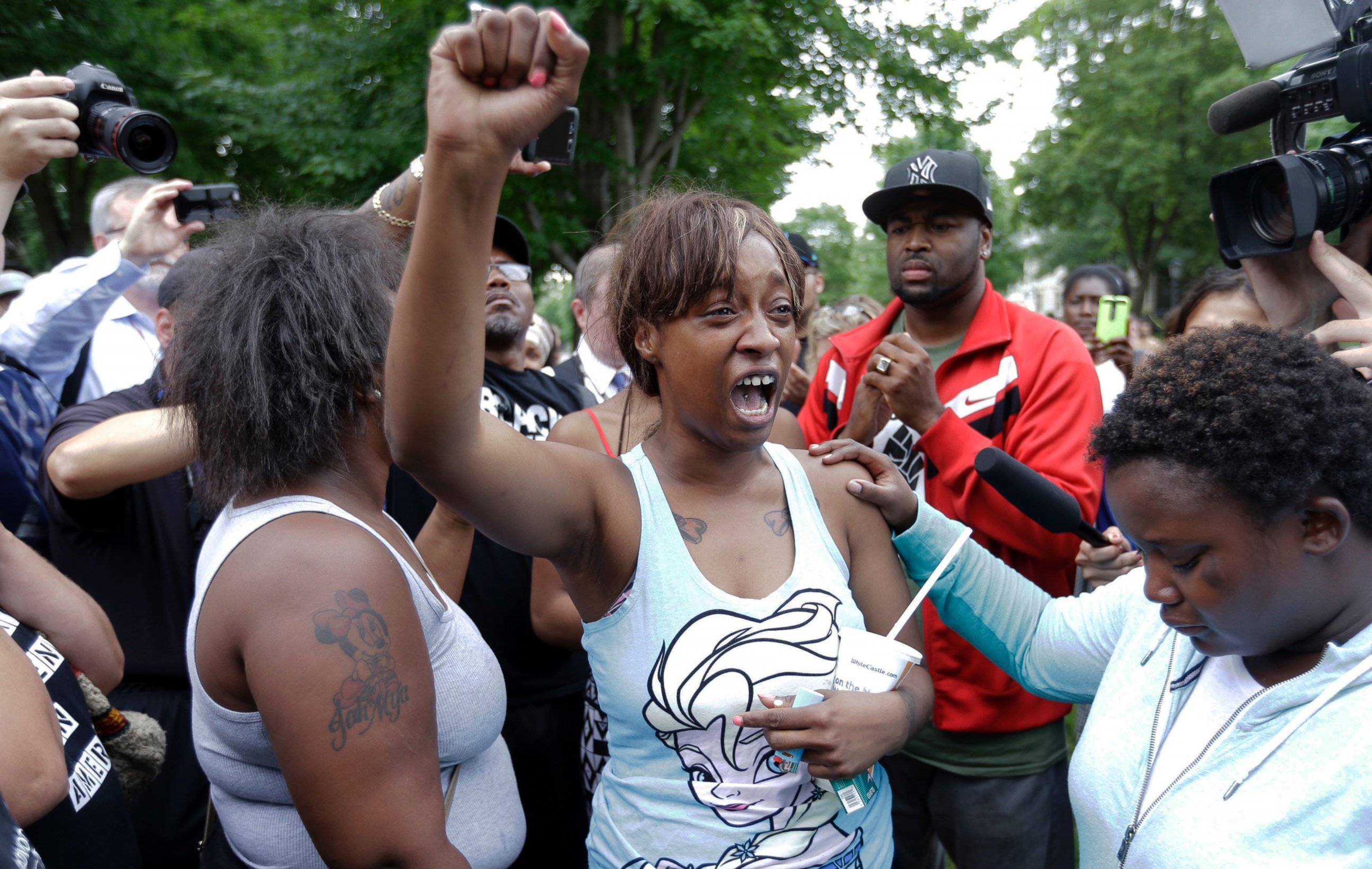 "[The gun] never came out. It could never be a threat. [Yanez] didn't ask about it," she said. "He didn't know it was on his person. He came to the car. He said it was a traffic stop for a taillight, and then he asked for license and registration. That was it. That was all."
Asked what she would say to Yanez if she had the chance to speak with him, Reynolds said that she wanted to tell him about her feelings of loss after Castile's death.
"I would just like to say that I'm very hurt that he would take my best friend away from myself and my daughter's role model away from her. It's just very unfortunate that things had to resolve like this, and I just want justice to be served," she said.