Authorities report 2nd coronavirus death in U.S.
New York and Florida have also confirmed their first cases of COVID-19.
The coronavirus global death toll has reached nearly 3,000 as countries around the world continue to report their findings to the World Health Organization.
At least 74 cases and two deaths have been confirmed in the U.S., according to authorities.
Here is how the situation is unfolding on Sunday (all times Eastern).
10:10 p.m. Second coronavirus death reported in U.S.
Washington state officials said Sunday night that a 70-year-old King County resident had died from the coronavirus, making him the second person in the U.S. to die from COVID-19.
The first victim, a man in his 50s, was also a King County resident.
Authorities in Washington state also announced three additional cases, bringing the number of cases there to 10.
9:50 p.m. First presumptive coronavirus cases reported in Florida
Two presumptive positive cases of the coronavirus have been reported by the Florida Department of Health.
Florida officials said that both individuals are in isolation at this time.
The first patient is an adult Manatee County resident who has no travel history to countries identified for restricted travel by the Centers for Disease Control, officials said.
The second patient is an adult resident of Hillsborough County with a history of travel to Italy.
Both individuals will continue to remain isolated until cleared by public health officials, authorities said.
9:10 p.m. New York confirms positive coronavirus case
A Manhattan woman is New York State's first confirmed case of the coronavirus, authorities announced Sunday night.
The woman, who is only described as being in her late 30s, contracted the virus while she was traveling in Iran and is currently isolated in her home, said New York Gov. Andrew Cuomo.
"The patient has respiratory symptoms, but is not in serious condition and has been in a controlled situation since arriving to New York," he said in a statement.
"From the beginning, we have said it was a matter of when, not if there would be a positive case of coronavirus in New York," New York City Mayor Bill De Blasio said in a statement. "Now our first case has been confirmed."
"Our health authorities have been in a state of high alert for weeks, and are fully prepared to respond," he added. "We will continue to ensure New Yorkers have the facts and resources they need to protect themselves."
Investigators have already identified close contacts of the patient who may have been exposed, and will take appropriate measures to prevent the spread of the COVID-19 virus, said New York City Health Commissioner Oxiris Barbot.
"Despite this development, New Yorkers remain at low risk for contracting COVID-19," the commissioner said.
A lab in Albany confirmed the test, according to Cuomo's office.
5:45 p.m. Two new presumptive cases confirmed in California
Officials with the Alameda County Public Health Department and Solano Public Health Department said two health care workers are presumptive positive for the coronavirus. The CDC is still testing their cases, according to health officials.
The unidentified health care workers worked at NorthBay VacaValley Hospital and were exposed to the patient who was diagnosed last week as the first community acquired case, the health officials said.
"Due to the aggressive measures that public health and hospital staff undertook, all potential exposures to the case were promptly identified and isolated so that patients are not placed at higher risk," Dr. Bela Matyas, Solano County Health Officer said in a statement.
The initial patient is recovering from the virus and her family members have tested negative while in quarantine, the Alameda County Public Health Department said.
The health care workers are currently in isolation at home, the health department said. The staff that worked with them have been identified and are currently in isolation or in quarantine, according to the health department.
Health officials warned that additional COVID-19 cases may be diagnosed from that group in the coming days.
"We remain in close contact with national, state and local public health authorities to ensure we are following the most up-to-date protocols and procedures for dealing with this evolving situation," Aimee Brewer, president of NorthBay HealthCare Group said in a statement.
Alameda County declared a local public health emergency, which would allow it to receive more resources to deal with the virus.
5:30 p.m. American Airlines waives change fees for flights
American Airlines joins the growing list of air carriers that will waive fees for all of its flights due to coronavirus concerns.
All travelers who book an American flight between March 1 and March 16 can have their change fee waived as long as the request is made up to 14 days prior to the flight, airline officials announced Sunday evening.
"This change offers customers the best fares with even more flexibility," an American Airlines spokesperson said in a statement.
JetBlue said it would waive change and cancellation fees for flights booked through March 11. This new rule applies to travel completed by June 1.
2:30 p.m. Rhode Island patient is member of school community
The patient in Rhode Island who is being treated as the state's first presumptive positive case of coronavirus is a member of the Saint Raphael Academy in Pawtucket, school officials said in a statement.
The man has not returned to the academy since arriving back from Europe, and none of his immediate family members are symptomatic at this time, according to the school.
The students and chaperones who were on the recent trip to Europe will be out of school until March 9 at the directive of the Rhode Island Department of Health and the CDC.
All students, faculty and staff will have to participate in virtual days at home on Monday and Tuesday while ongoing campus sanitation continues, and all extracurriculars are canceled as well. Classes will resume on Wednesday.
2:20 p.m. Italy announces more than 800 new cases, 13 more deaths
Italian officials announced Sunday that the number of positive cases of coronavirus is now at 1,694, including 806 additional cases on Sunday -- marking a 91% one-day increase.
The majority of the cases, 887, are in Lombardy, while 277 are located in Emilia Romania and 263 in Veneto, the Italian Civil Protection reported. Twenty-one regions are reporting positive cases.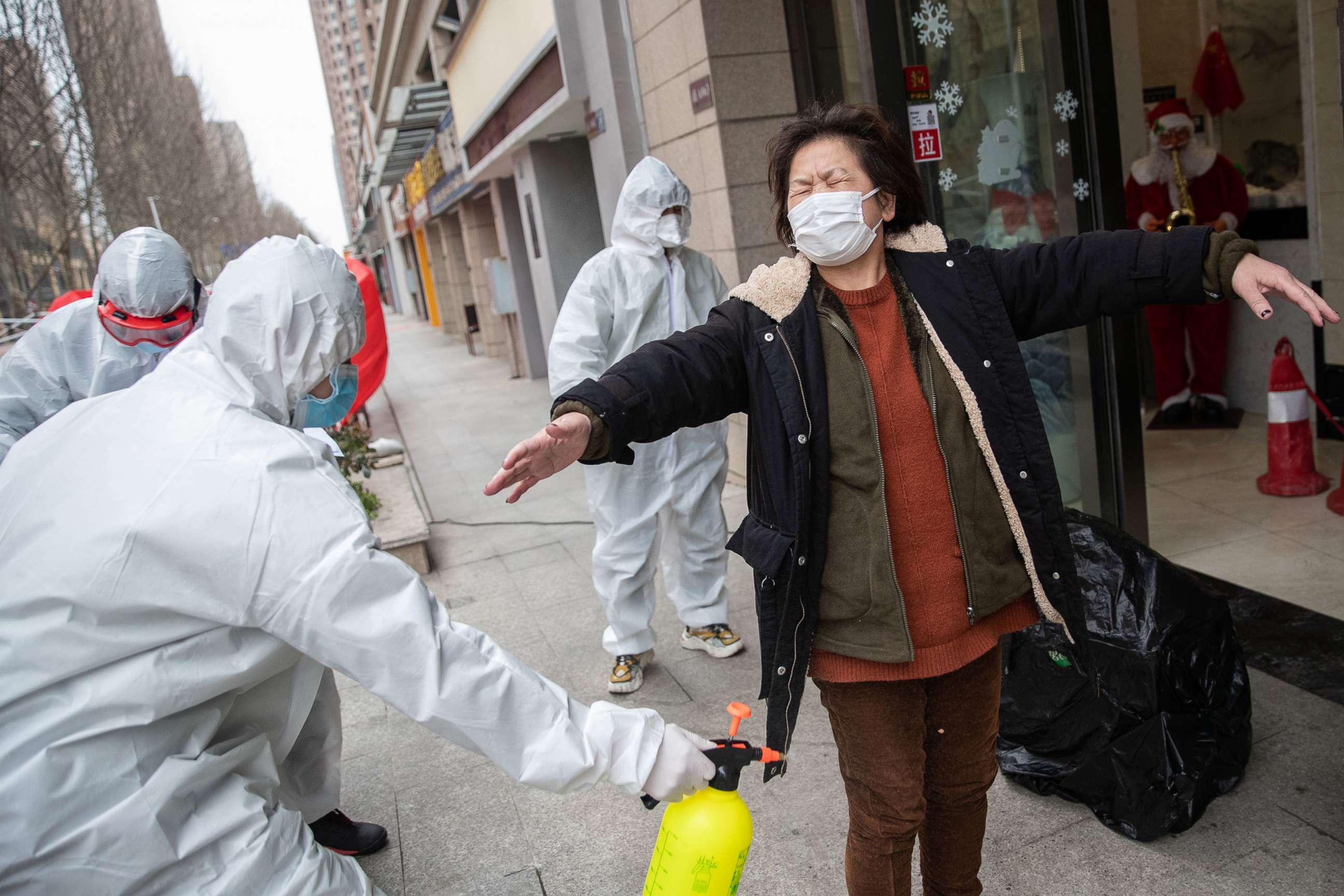 Officials also announced 13 more deaths in the country, bringing the total to 34 and making it a 62% increase since Saturday.
In France, 130 people have tested positive to date, 73 of which are new, marking a 125% one-day increase, Director General of Health Department Jerome Salomon said in a press conference Sunday.
2:10 p.m. Postal worker among confirmed cases in Washington
Two new cases of coronavirus have been confirmed in Washington state, according to health officials.
The cases include a male in his 60s, who has underlying health conditions but is stable, and another man in 60s with underlying health conditions but is in critical condition.
Both cases are in King County, bringing the total number of confirmed cases in the county to six. One of those cases is a U.S. postal worker, county's health administration stated.
The risk of being infected through packages is "very low," according to the CDC.
"There is likely very low risk of spread from products or packaging that are shipped over a period of days or weeks at ambient temperatures," according to the CDC website. "Coronaviruses are generally thought to be spread most often by respiratory droplets. Currently there is no evidence to support transmission of COVID-19 associated with imported goods and there have not been any cases of COVID-19 in the United States associated with imported goods."
1:15 p.m. Australia confirmed 1st death; the Dominican Republic confirms 1st case
The Australian Health Ministry has confirmed its first death of coronavirus, while the Dominican Republic's Public Health Minister Rafael Sanchez Cardenas has confirmed the country's first case.
The patient in the Dominican Republic is a 62-year-old Italian citizen who entered the country on Feb, 22 with no symptoms, Cardenas said. He is currently asymptomatic and is being isolated at a military hospital.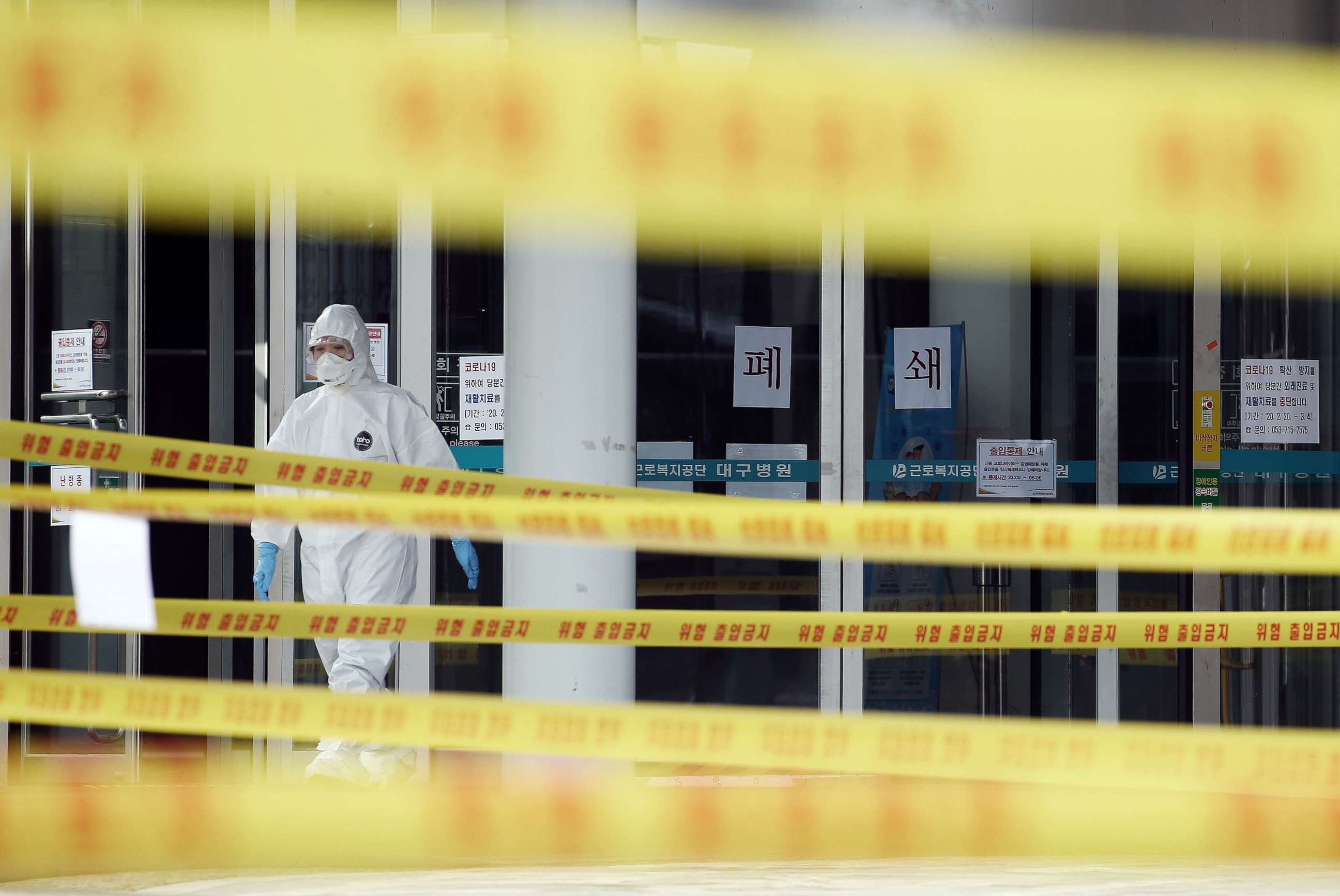 In South Korea, the health ministry announced that the number of cases had grown to 3,736 confirmed and 18 dead.
12:50 p.m. Officials added to coronavirus task force
Vice President Mike Pence and Health and Human Services Secretary Alex Azar announced three additions to the President Donald Trump's task force for the coronavirus.
Dr Ben Carson, secretary of Housing and Urban Development, Dr. Stephen Hahn, commissioner of food and drugs, and Kelvin Droegemeier, director of the White House Office of Science and Technology Policy, have all been added, according to a White House press release.
The administration previously named four others to the task force: Treasury Secretary Steven Mnuchin, National Economic Council Director Larry Kudlow, U.S. Surgeon General Jerome Adams and Coronavirus Response Coordinator Dr. Deborah Birx.
12:30 p.m. Rhode Island officials provide update on presumptive confirmed case
Rhode Island Gov. Gina Raimondo stressed to residents not to panic at the news that the first presumptive case of coronavirus has been confirmed in the state.
"My primary message to the people of Rhode Island this morning is that the risk in Rhode Island at this point is low and that we have been preparing for this for weeks," Raimondo said during a news conference Sunday afternoon. "We did not wake up today and just get started in our preparation."
Raimondo urged residents to "be careful and be vigilant but don't panic."
The case was discovered on Saturday, Raimondo said. The patient is in his or her 40s and had recently traveled to Italy, France and Spain, Rhode Island Department of Health Director Nicole Alexander-Scott told reporters.
The patient did not go to work once he or she arrived back into the U.S. and had limited travel within Rhode Island, Alexander-Scott said. People who came in contact with the patient are being asked to self-quarantine, she added.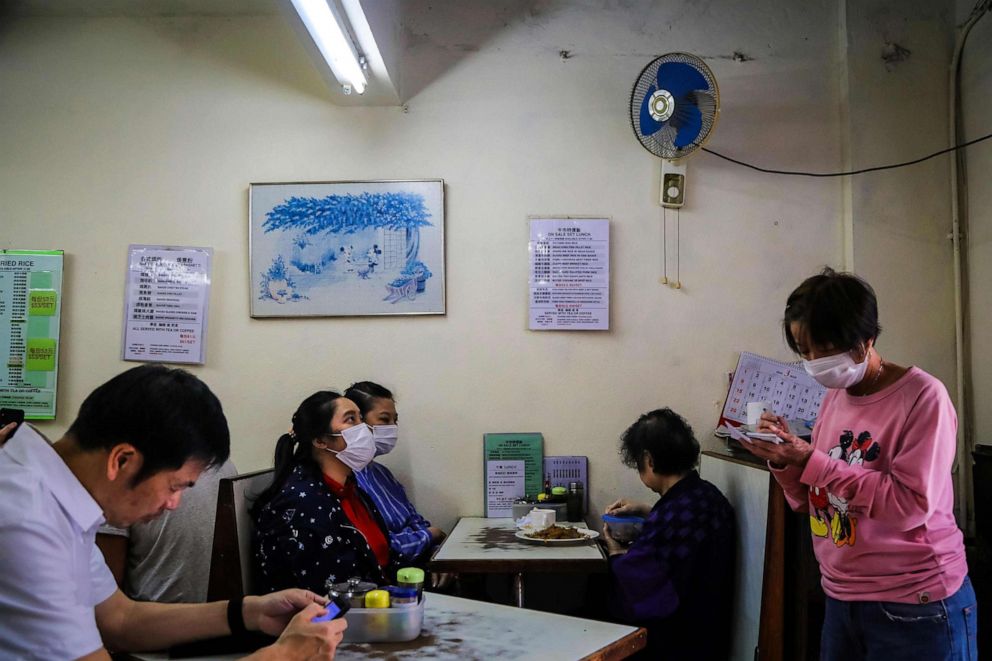 The case is considered presumptive until it is confirmed by laboratories at the CDC, Alexander-Scott said.
12:20 p.m. Department of Health and Human Services 'ramping up' testing for virus
Department of Health and Human Services Alex Azar said on "This Week" on Sunday that the department is "ramping up" testing for COVID-19.
"I think it's very important that we treat the American people like adults and explain to them that we don't know where this will go, that we will see more cases, that we will see continued community spreading in the United States, as we're seeing around the world," Azar said.
11:57 am. Sen. Charles Schumer pushes full Medicare coverage for coronavirus vaccine
New York Sen. Charles Schumer is pushing for the coronavirus vaccine to be fully covered by Medicare once it is ready.
Schumer said that senior citizens are among the population that needs the vaccine the most and should not "have to choose between shelling out or going without."
Immunization coverage varies by vaccine under current Medicare rules, Schumer said.
11:50 a.m. Delta suspends flights between New York and Milan
Delta Airlines announced Sunday it has suspended flights between New York's John F. Kennedy International Airport and Milan Malpensa Airport until May 1.
American Airlines previously said it was suspending flights between JFK and Milan until April 25.
Delta, American and United Airlines are currently offering travel waivers to Italy.
The three carriers had previously suspended flights to mainland China and Hong Kong through late April.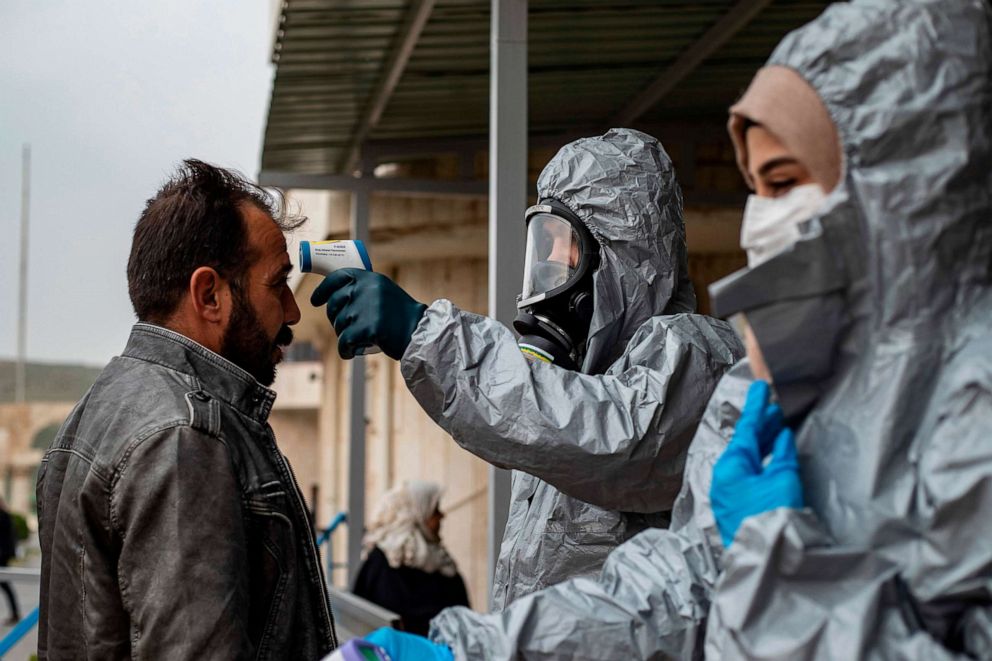 11:22 a.m. The Louvre Museum not opening on Sunday
The famed Louvre Museum in Paris announced Sunday that it would not be opening due to the threat of the coronavirus.
The museum had announced earlier that it was delaying the opening following instructions from officials.
On Saturday, French officials announced that collective gatherings "in confined spaces" of more than 5,000 and all big events susceptible of bringing foreigners coming from "risk zones"were banned.
Those who bought advance tickets to the museum will be refunded.
10:12 a.m. 1st presumptive case of coronavirus detected in Rhode Island
The Rhode Island Department of Health has announced the first presumptive positive case of coronavirus in the state.
The patient is in his or her 40s and had traveled to Italy in mid-February and had limited travel within the state -- and not returned to work -- since arriving back in the U.S., according to the health agency.
All infection protocols are being followed at the hospital where the patient is being treated.
"The Rhode Island Department of Health has been preparing for weeks to ensure that we have a structure in place to, to the best of our ability, limit or prevent the spread of COVID-19 in Rhode Island. We fully anticipated having a first case of COVID-19," said Nicole Alexander-Scott, director of the Rhode Island Department of Health, in a statement. "We are not seeing widespread community transmission in Rhode Island, and the general level of risk for Rhode Islanders is still low. However, everyone in Rhode Island has a role to play in helping us prevent the spread of viruses, just like the flu. It is very important that people wash their hands regularly, cover their coughs and sneezes, and stay home if they are sick."
9:19 a.m. U.S. Surgeon General releases information to "stop the spread of rumors"
The U.S. Surgeon General has released a thread of information on Twitter to prevent the spread of misinformation on the coronavirus.
The first issue the agency tackled was the apparent racism against Asian Americans that has been spreading as a result of the virus.
"Diseases can make anyone sick regardless of their race or ethnicity," the tweet read. "People of Asian descent, including Chinese Americans, are not more likely to get COVID19 than any other American."
The Surgeon General also said that while the disease is serious, immediate health risk to the general public is "considered low" and reminded people to know the signs and symptoms of the virus as well as the steps to take to keep you and those around you safe.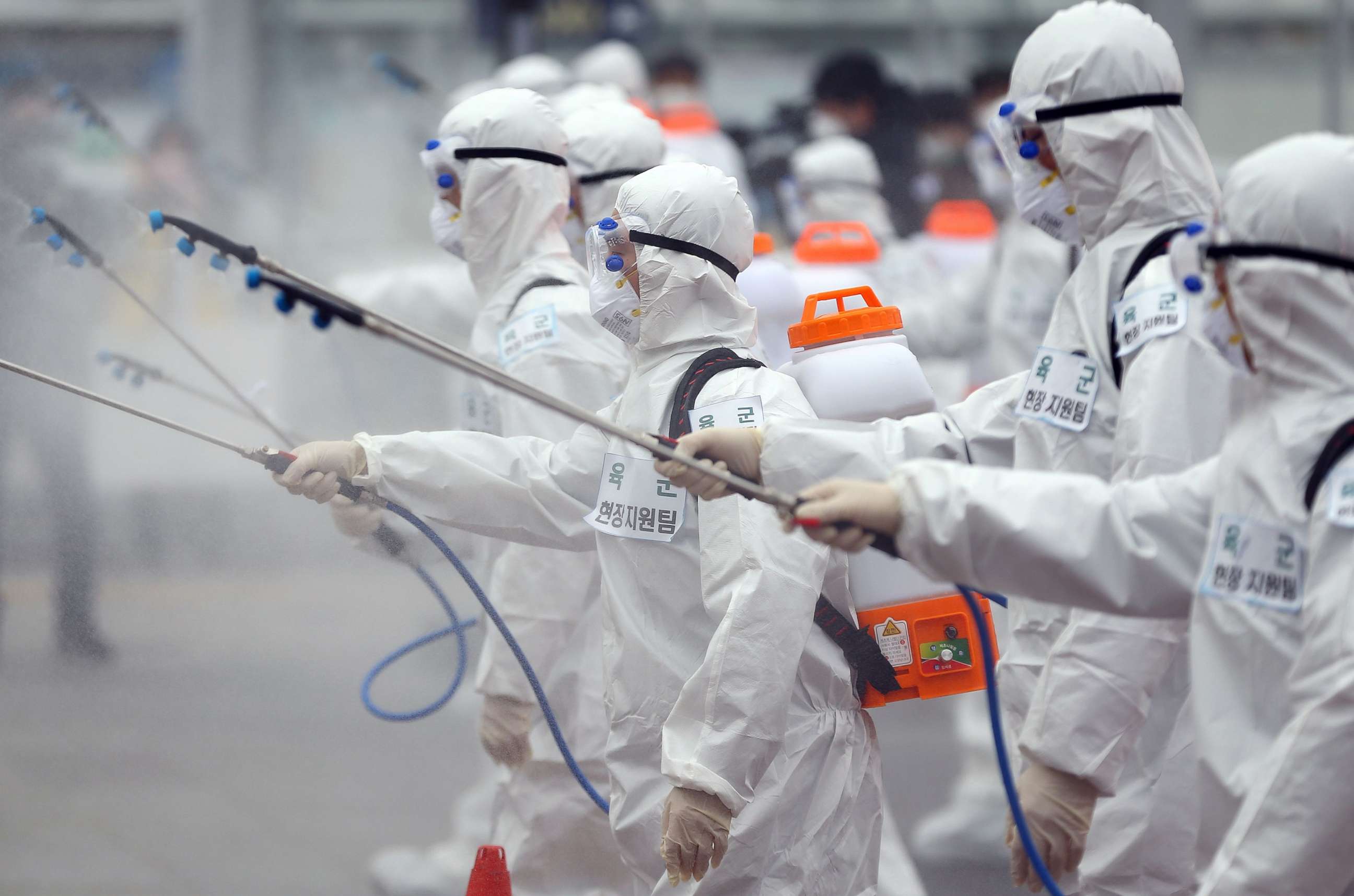 Trump announces new screening procedures
President Donald Trump announced on Twitter that an additional screening procedure will be implemented for travelers who are traveling to the U.S. from "certain designated high risk countries, or areas within those countries."
Those travelers will go through an additional screening when they arrive in the U.S., Trump said.
Earlier
One death has been recorded in the U.S. after a man in his 50s succumbed to the virus in Washington State, officials announced on Saturday.
Washington state is also looking into a number of illnesses at a long-term care facility, health officials said.
There have been 87,138 confirmed cases of COVID-19 in at least 60 countries and 2,980 deaths, according to the latest figures released by WHO.
On Sunday, Iran's Health Ministry raised the number of people who died from the virus to 54 after the tally of infected jumped overnight to 978, The Associated Press reported.
Symptoms of the coronavirus are similar to pneumonia, and can range from mild symptoms, like a slight cough, to more severe symptoms, including fever and difficulty breathing, according to the CDC.
The first cases of COVID-19 were believed to be linked to a live-animal market in China, but the virus has since been spreading from person to person -- likely within close contact of at least 6 feet.
The CDC doesn't currently recommend any healthy person wear a face mask, as fiddling with the mask could risk more exposure of hands to the face.
ABC News' Alexandra Faul, Joshua Hoyos, Benjamin Stein, Mina Jaki, Rashid Haddou, Erin Schumaker and Christine Theodorou contributed to this report.