Good Samaritans in Chicago came to the aid of two police officers who crashed their car into a tree, a new video shows.
The officers, who had been responding to a foot pursuit, crashed the Chicago Police Department squad car into a tree near East 82nd Street and South Jeffery Boulevard, ABC station WLS reported. Police told the station that the officers were cut off by a vehicle that failed to yield and that they swerved into the tree to avoid hitting others, according to WLS.
The aftermath of the incident was caught on video by Facebook user Kevin Russell, who posted the video, which shows local residents tending to the injured officers, on the social media site, where it garnered thousands of comments and shares.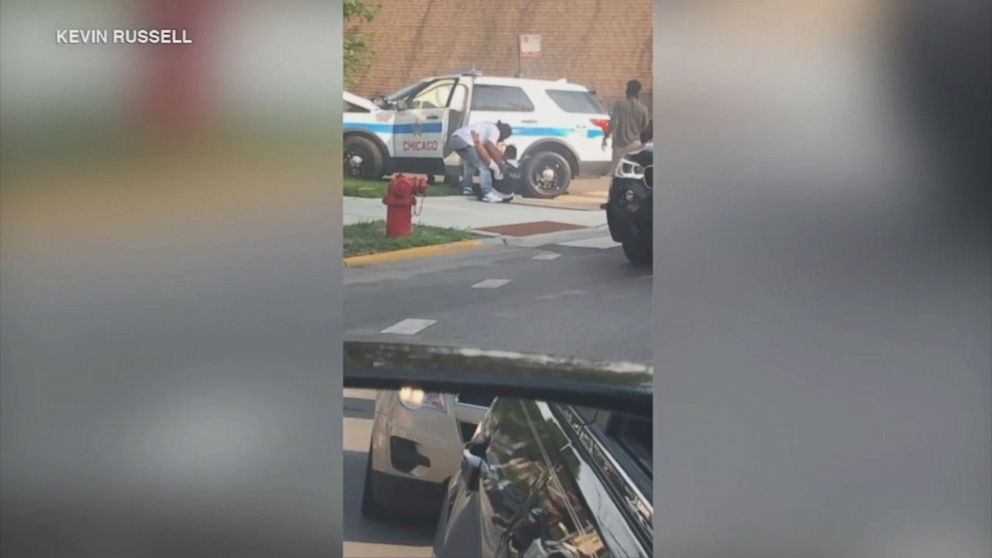 "I saw a lot of bystanders come over and assist, check on the officer, actually pull them out of the vehicle," Russell told WLS.
Pastor Phillip Cusic, who heard the crash from his church across the street, came out to help..
"First I heard a car moving fast, I mean it was like (makes a noise) and then you could hear the wheels screeching and then a boom!" Cusic told WLS. "We were right here in the middle of the street so we just sort of got him by his arm and sort of helped escort him over to the street but he was more concerned with his fellow officer."
The fellow officer, who was seen in the video being helped by two other men, was also getting help from neighbor Belinda Chism.
Chism told ABC News in a phone interview that she was in her house when she heard the crash.
After coming out to see what happened, she said, she went back into her house to get pillows so that the injured officer could lie on them.
She told ABC News she saw several people, including the pastor and other bystanders, stopping to help the officers.
"We had people on their phones calling 911," she said, she said. "We help one another. It doesn't matter who they are or what job they have."
Chism said a man stopped his car and got out to help the officers while they waited for an ambulance.
"There are people who do care what's going on in the world," she said. "I am not too surprised. I know we have good people in the world."