With graduation over, where do Parkland high school seniors, their families go from here
Four seniors killed in the Feb. 14 massacre were honored at graduation.
When Joaquin Oliver's name was read out loud in front of the Marjory Stoneman Douglas High School's Class of 2018, it was his mother Patricia who walked across the stage to accept his diploma in his honor.
She wore a jersey that read in big letters: "This should be my son."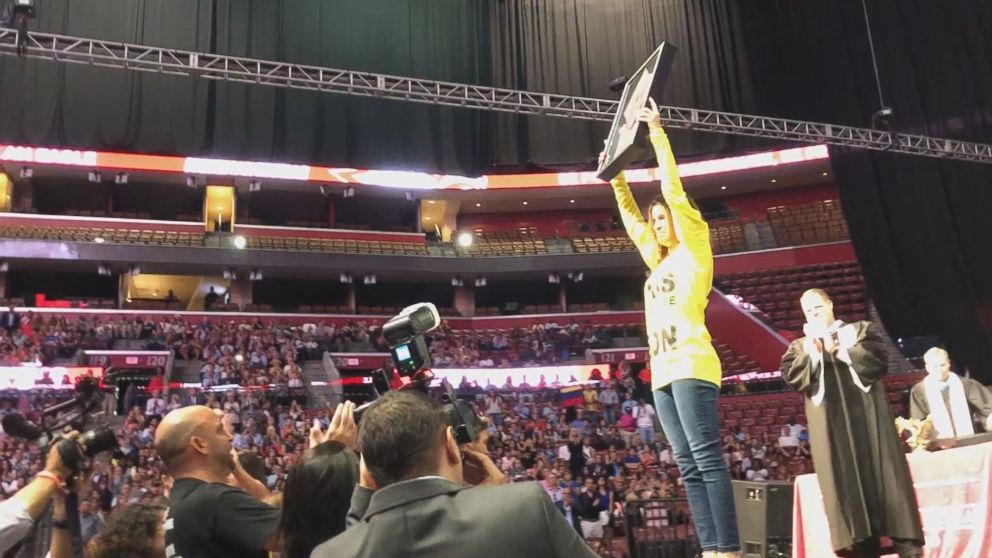 "One thing that Joaquin wanted was after receiving his diploma, [to] look at his mother's eyes and show her that he did it. He wrote that in a poem," his father, Manuel Oliver, told "Nightline." "This is a moment that as a parent you should be happy… having your kid receive a diploma, but our story is totally different."
Joaquin was one of four seniors who were awarded diplomas posthumously.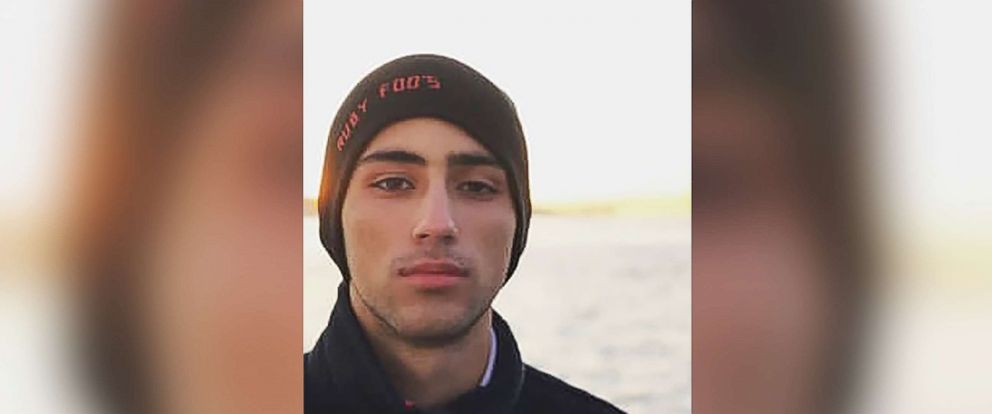 For senior Ariana Ortega, dressed in her cap and gown, she thought about her friend who was supposed to be there with her, and wasn't."I will 100 percent be thinking of my friend Carmen Schrentrup as I walk across that stage, as I wish that she would be walking across it with me," Ortega said.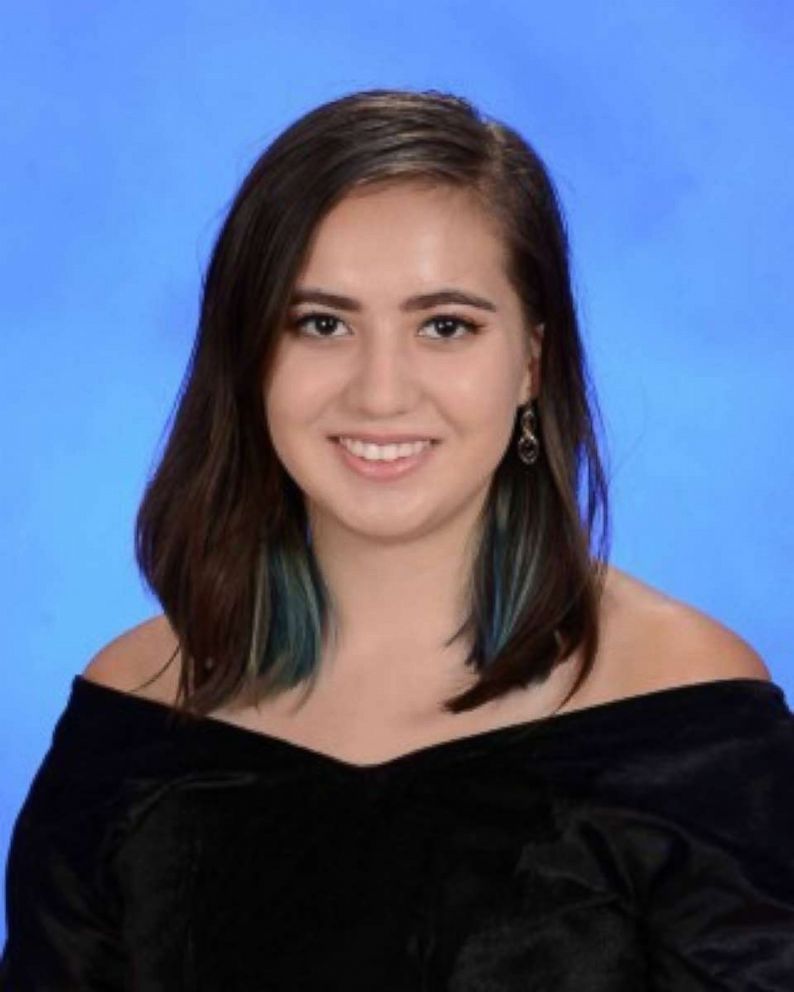 Another senior, David Hogg, spray painted the top of his graduation cap from burgundy -- one of the school's colors -- to orange, a nod to the color chosen by gun violence awareness advocates. He also attached a price tag to the cap that read "$1.05," referring to what he says is the value of a student's life to Sen. Marco Rubio (R-Florida). Hogg says the price is based on the amount the National Rifle Association has spent to support the senator's campaigns divided by the number of students in the state of Florida.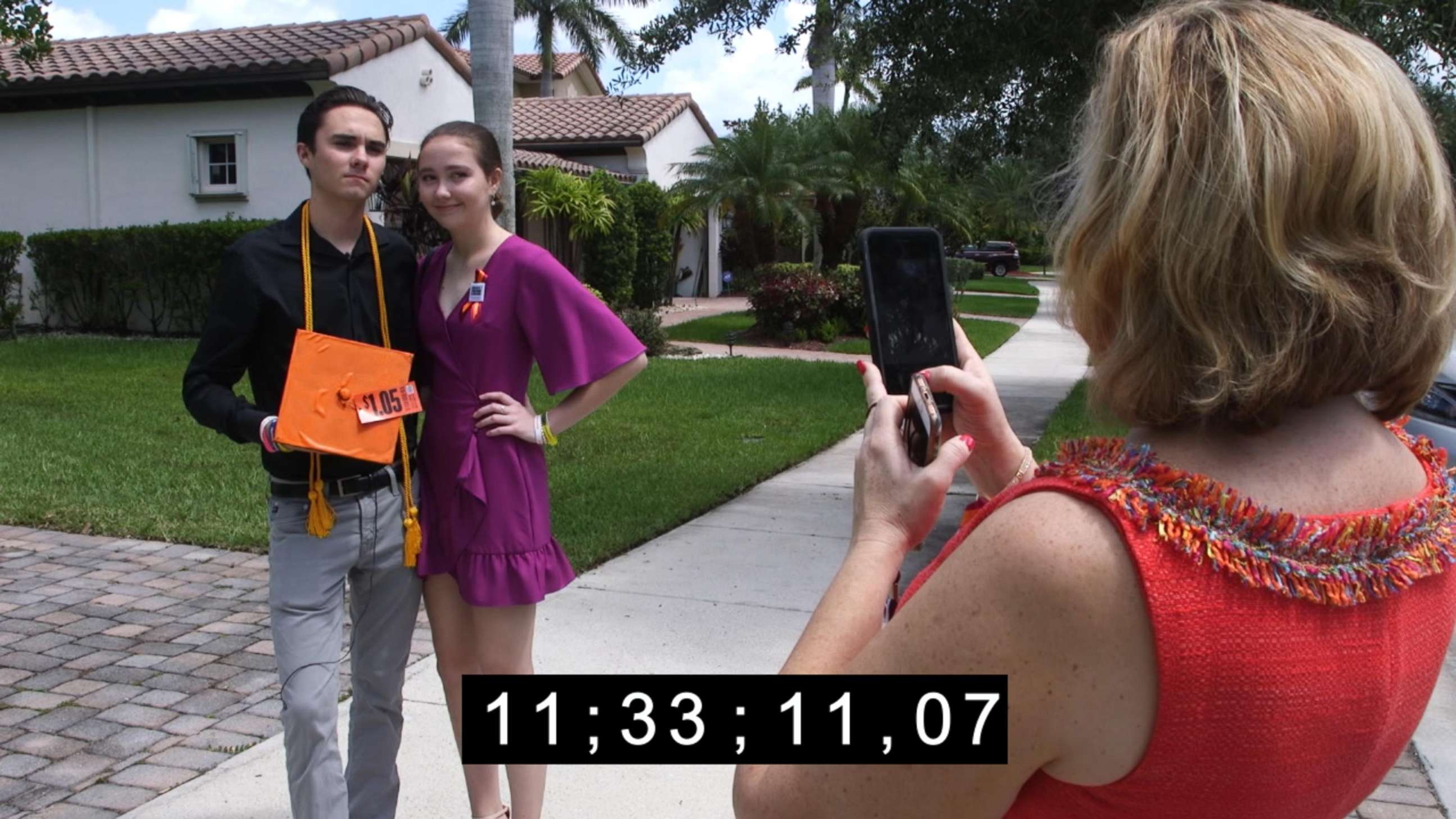 Many seniors said that it felt surreal that graduation day had arrived.
"I remember beginning this year and thinking, 'Oh, it's another full year before I can actually graduate and go off to college,'" Ortega said. "But now… I kind of wish it could have all slowed down a bit… especially now, everything post Feb. 14."
Seventeen students, teachers and staff were killed when a gunman opened fire in the Parkland, Florida, high school. Joaquin Oliver was one of those students.
His father told "Nightline" he had dropped Joaquin off at school that Valentine's morning after having helped him pick up flowers for his girlfriend Victoria Gonzalez the previous night.
"I said, 'Love you,' and he gave me a kiss, 'I love you too,'" Manuel Oliver said. He asked his son to call him and share how Victoria liked the flowers. "He never called me back."
Joaquin's parents said that they are just taking their loss one day at a time.
"You have no idea… what it feels to get back home and not have your son here," Manuel Oliver said. "It's an empty space. And it's sad and you cry a lot. And you don't sleep well. And you try to fight for an answer that is not there yet."
Patricia Oliver said she goes into her son's room when she's feeling down because there "I have his energy surrounding me," she said.
The Olivers have channeled their grief into creating a nonprofit advocacy organization called "Change The Ref."
"One of my goals is to be able to erase the relationship between the N.R.A. and the politicians that represent us," Manuel Oliver said. "Because that will bring qualified people, unattached to any… interest, to go ahead and have the debate that will reach the gun control."
"That is going to be a long, or hard fight but we are committed to have it," Patricia Oliver added.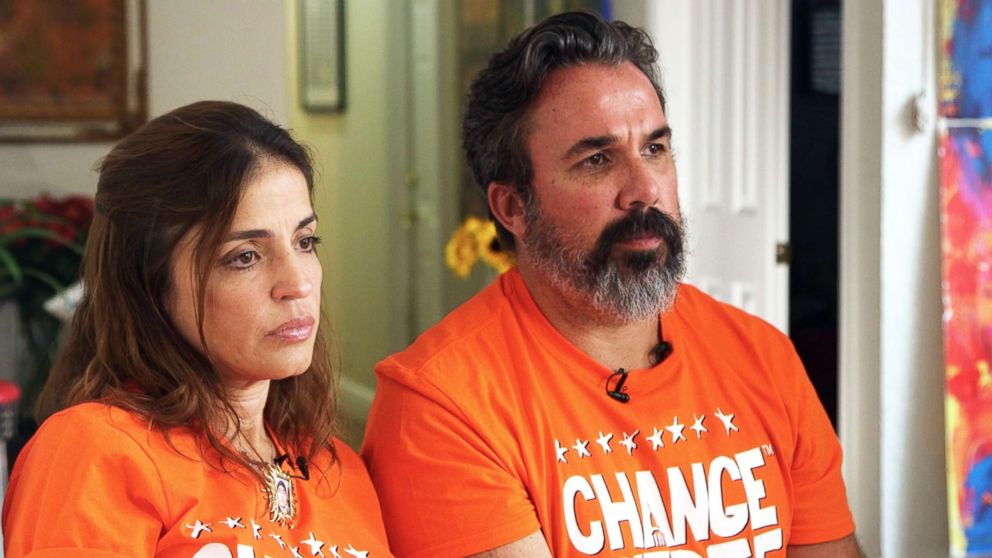 Andrew Pollack, the father of senior Meadow Pollack, is also grappling with the loss of his child and how school shootings have continued unabated.
"I went on a picnic with my wife… when someone texted me that there was a shooting," he said. "So you think … there's no way it could be your kid. She meant the world to me and she's not here anymore. She was my baby, she was my princess, she was everything."
Just seven days after the shooting, Andrew Pollack was at the White House, telling the president how angry he was that his daughter was gone.
"All these school shootings, it doesn't make sense," he told President Trump at the time. "Fix it. Should have been one school shooting and we should have fixed it. And I'm pissed. Because my daughter, I'm not going to see again."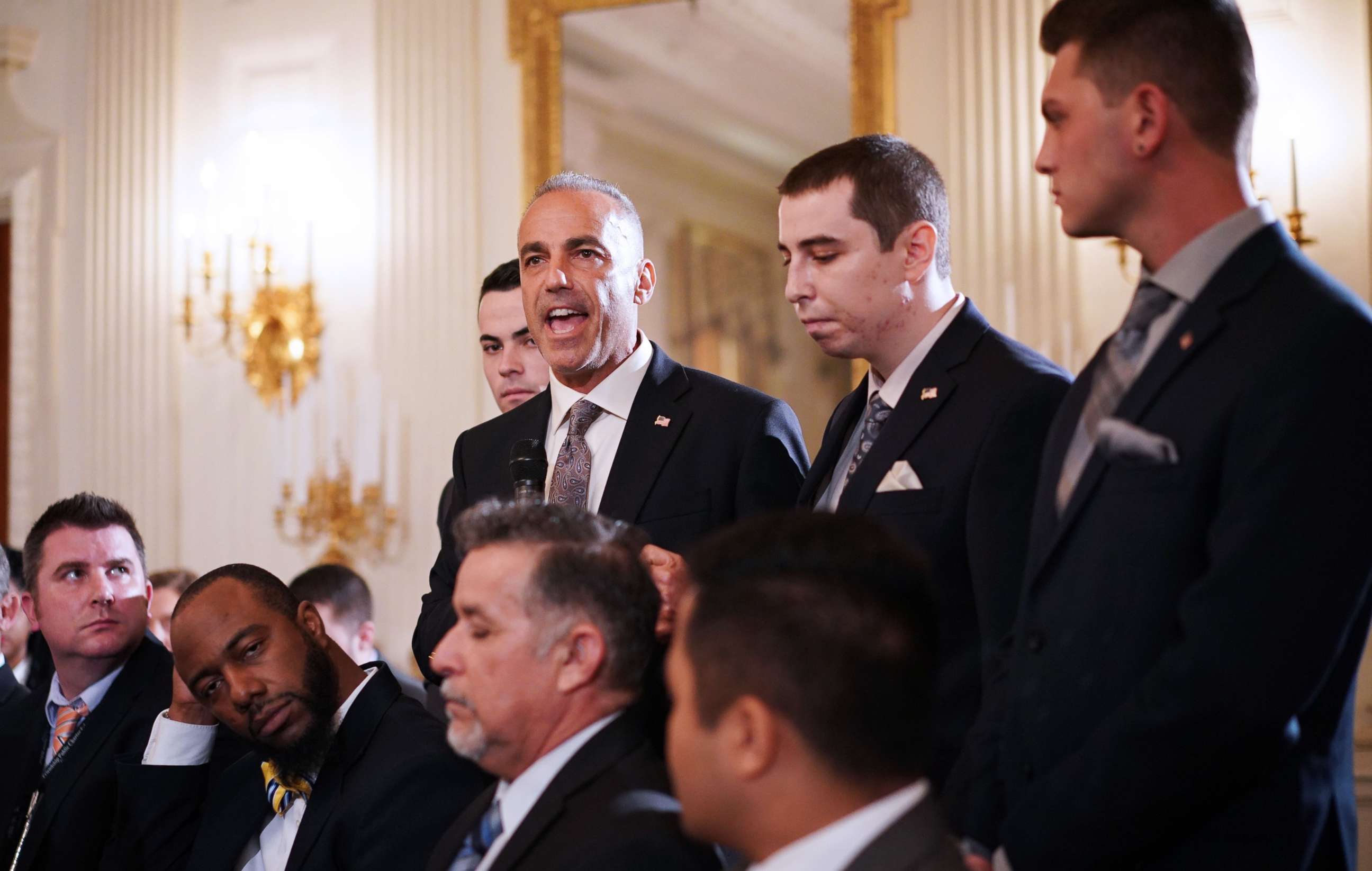 Reflecting on that moment a few months later, Pollack told "Nightline," "I was giving it to the president and it was everybody as a nation, that's what I was saying, 'How could this happen?'"
"I'm not a public speaker but you get a rage… that just comes over you," he said.
During that same time, Ariana Ortega went to the Florida state capital with 100 other Parkland students, hoping to pressure lawmakers into action.
That advocacy helped pave the way for a historic bill signed into state law by Florida Gov. Rick Scott that in part raised the minimum age to buy a rifle and banned bump stocks, which allow guns to mimic automatic fire.
Pollack spent weeks advocating for school safety and was standing next to Scott when he signed the bill into law.
"I'm not going to stop in Florida," Pollack said. "I've got 49 more governors to meet up with… and say listen it's time to be proactive… let's start hardening the schools and be prepared."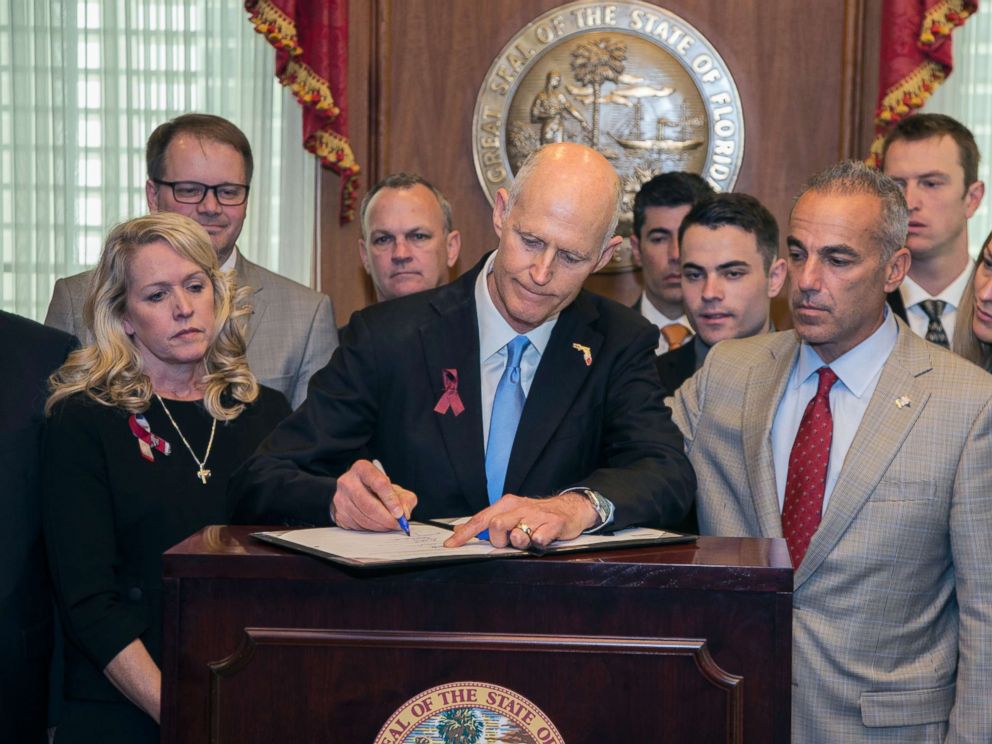 Some Marjory Stoneman Douglas students have become part of the national conversation about gun violence and school safety. Senior David Hogg rose to prominence as one of the first students to speak out publicly in the wake of the shooting.
Now, Hogg said he will continue to focus on common sense gun regulations while educating young people on political candidates and encouraging them to vote.
"I'm going to be taking a gap year and not going to college for a year so that I can continue to work on these issues," Hogg told "Nightline." "I think the fact … that I got my draft card on my 18th birthday here -- but the federal government can't register me to vote is ridiculous."
Last month, Hogg led a "die-in" protest at a local Publix after the company supported an NRA-backed political candidate. He said he'll be taking his cause directly to the lawmakers in Washington before setting out on a 60-day road trip called "March for Our Lives: Road to Change" that will take him from on more than 50 stops nationwide, from Florida to Alaska.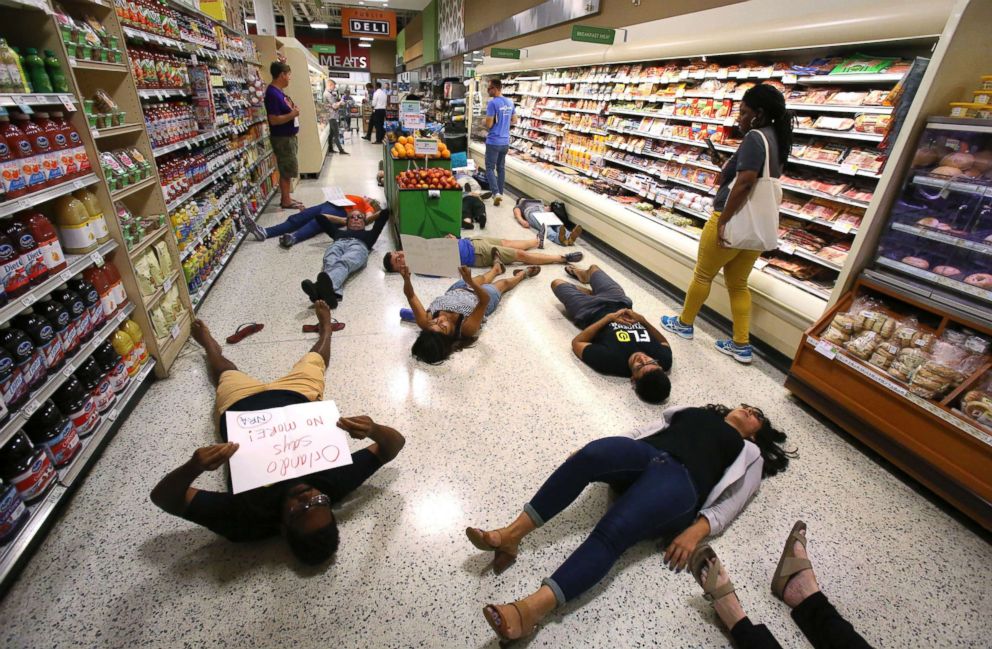 "I'm going to be traveling way more than I ever have in my life -- to try to fix this issue," he said.
A stark reminder of the issue came when news broke on May 18 of a school shooting at a high school in Santa Fe, Texas. Ten people were killed.
"I was in the hallway with my teacher… and I had my yearbook in hand and I was about to ask my teacher to sign my yearbook, but I saw he looked a little upset… and he told me there had been another shooting in Santa Fe," Ortega said. "After you hear that, I kind of felt like time froze for a second… it was kind of a burst of a bubble for us."
Santa Fe High School seniors walked across the stage at their graduation the same weekend as the Stoneman Douglas.
"Meadow should be on that stage… Joaquin…. he should be on that stage," Hogg said. "When does it stop?"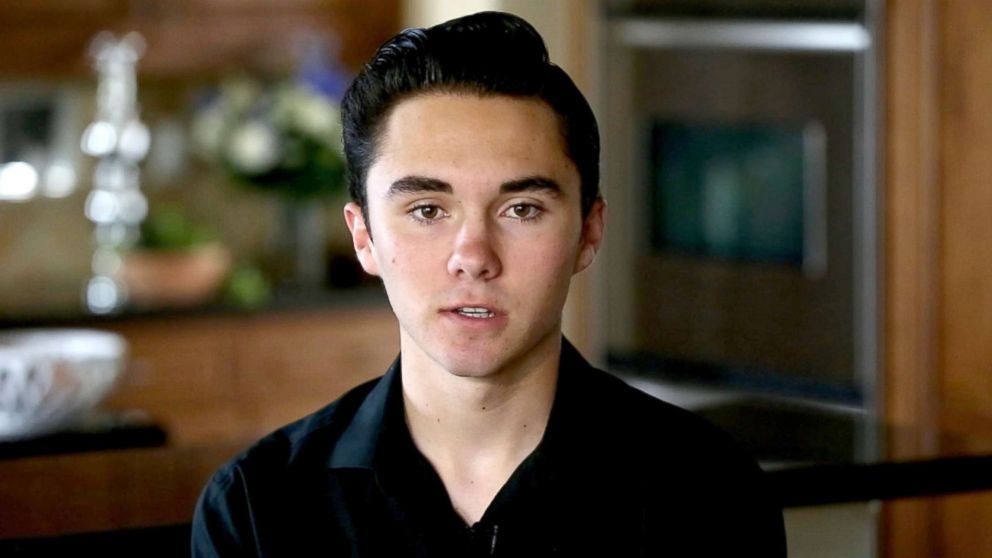 As diplomas were accepted and tassels switched from one side to the next, both students and families reflected on how their lives changed after the shooting -- a day Ortega called the "split point" of her life.
Ortega was accepted into her dream school -- Stanford University -- but decided to go to the University of Florida instead.
"There was this kind of awakening within me, and I think within lots of my classmates as well, of the importance of being near those that you love and not taking them for granted," she said. "So I decided that maybe the University of Florida may be a better fit for me… The idea of not being able to see them the next day, the next morning, that's an unbearable thought."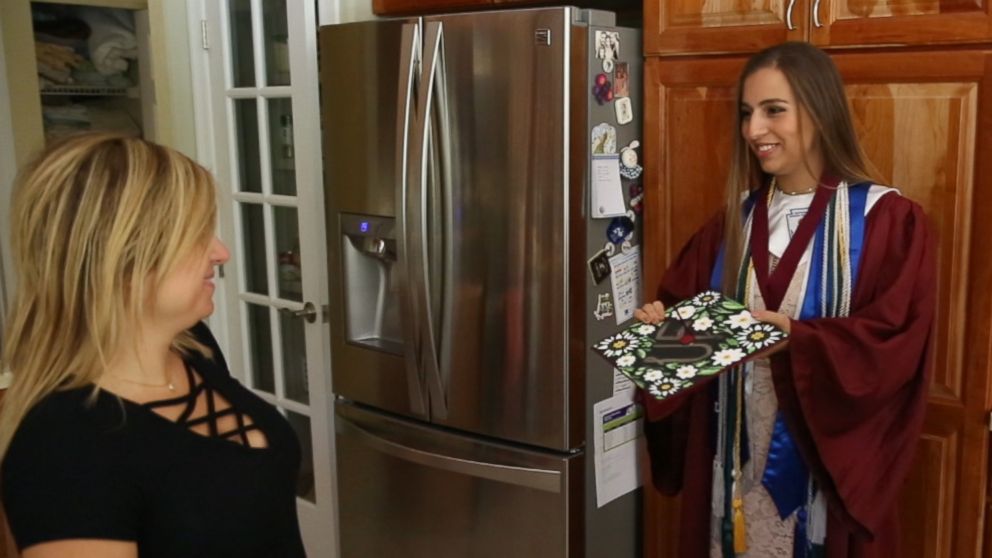 The Olivers will travel across the country, continuing to create public art installments called "The Walls of Demands."
"Joaquin is right there, with me, painting," Manuel said. "I became a tool that Joaquin can use to still have a voice. It's not me being an artist. It's Joaquin being an activist. That's exactly what the walls are."
He went on, "Some people think, 'Oh my God… he goes out there and makes his walls and where did he get that strength from? No, I'm not. I am not strong. I'm weak. And sad. And angry."
The Olivers announced Monday they will be joining forces with March for Our Lives on a summer campaign.
For Andrew Pollack, every day he spends without his daughter Meadow is a struggle. But "the only thing I can do," he said, "is fight." He started a nonprofit organization called Americans for C.L.A.S.S. (Children's Lives and School Safety).
"We have a pilot program that we're starting… in one county, Polk County, where the school board voted 7-0 in favor of hiring armed security," he said. "They're going to hire 80 armed security guards, and they're mostly going to take veterans and retired law enforcement."
As the Parkland community vows to continue fighting for change, many acknowledge the unmistakable reality that they have been forever altered.
"Feb. 14 will be a day that will scar us forever, but it will in no means push us back," Ortega said. "We're not going to stop until we see that changes are made in this country, because that's what we're raised as. We're eagles. We will soar and we will forever keep our victims in mind and they will be our motivation to keep going in the future."