— -- To this day, the mysterious 1996 murder of JonBenet Ramsey remains unsolved.
The 6-year-old beauty queen, who lived in Boulder, Colorado, with her parents and brother, was found dead in the family home's basement on the day after Christmas in 1996. JonBenet had been strangled and hit on the head with enormous force, according to Boulder, Colorado, authorities.
Her parents, John and Patsy Ramsey, vehemently denied that they or their son Burke had anything to do with JonBenet's death.
Many in the Boulder Police Department believed they had enough evidence for the district attorney to charge JonBenet's parents with her murder.
In late 1998, then-Boulder County District Attorney Alex Hunter presented the case to a grand jury of eight women and four men. The grand jurors are among the very few people who have seen all the evidence prosecutors presented in the case against John and Patsy Ramsey.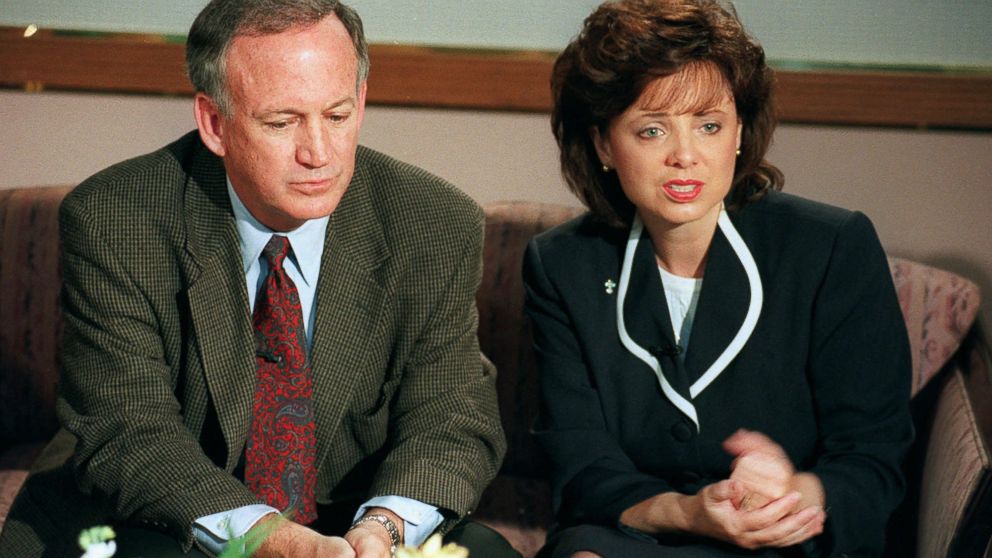 Grand jury proceedings in Colorado are secret, and the penalties for revealing testimony or evidence can be severe, including jail time.
Despite that threat, one member of the jury agreed to talk to ABC News' "20/20." Given the possible repercussions, "20/20" agreed to withhold his name.
The juror said he knew "very little" about the murder of JonBenet before he saw evidence in the case.
"I saw that there was a little girl dressed up with, in my opinion, a sexual persona, and it disgusted me. And I turned off the TV," the juror told "20/20."
Over the course of more than a year, the juror said he and the other grand jurors grappled with testimony from dozens of witnesses and even took a field trip to the Ramsey home, where they went down into the basement to see the crime scene with their own eyes.
"In the basement where she was found, it was actually kind of an obscure layout," the juror said. "You come down the stairwell and you had to go into another room to find a door that was closed. It was a very eerie feeling. It was like, 'Somebody had been killed here.'"
The juror said he believes that there was enough evidence to indict John and Patsy Ramsey for a crime, but he doesn't think they would have been convicted.
"There is no way that I would have been able to say, 'Beyond a reasonable doubt, this is the person,'" the juror said. "And if you are the district attorney, if you know that going in, it's a waste of taxpayer dollars to do it."
Still, he says the grand jury did recommend charges against John and Patsy Ramsey, indicating the jurors believed they placed JonBenet in a situation resulting in her death.
But, in an astonishing turn of events, the prosecutor nullified the findings of his own grand jury, saying he and his prosecution task force believed they did not have sufficient evidence to warrant the filing of charges against anyone who had been investigated at that time.
Much later, in 2008, then-Boulder County District Attorney Mary Lacy wrote a letter saying she was clearing the Ramseys of any involvement in JonBenet's death. Patsy Ramsey died of ovarian cancer in 2006.
The investigation into JonBenet's death is still considered open and active.
Watch the full story on ABC News' "20/20" on Friday, Dec. 16 at 10 p.m. ET.