A grand jury's report following the drinking death of a Pennsylvania State University student says school officials showed "a shocking apathy" to a dangerous pattern of hazing and excessive alcohol consumption cultivated by fraternity life on campus.
Interested in
Penn State Frat Death?
Add Penn State Frat Death as an interest to stay up to date on the latest Penn State Frat Death news, video, and analysis from ABC News.
The report, released Friday by a Pennsylvania district attorney, recommends a number of changes that Penn State should undertake in the wake of the death of 19-year-old Tim Piazza in February.
"The system didn't protect Tim and didn't protect others," Centre County District Attorney Stacy Parks Miller said at a press conference. "Tim didn't have to die."
The report says school officials "were aware of the excessive and dangerous alcohol abuse indulged by fraternities, such that it was only a matter of time before a death would occur during a hazing event."
"The grand jury finds that Penn State administrators received complaints regarding alcohol abuse by Beta brothers and, while only accusations, this grand jury finds that Penn State administrators displayed a shocking apathy to the potential danger associated with doing nothing," the report continues. "The grand jury concludes that the university knew or should have known of these dangers."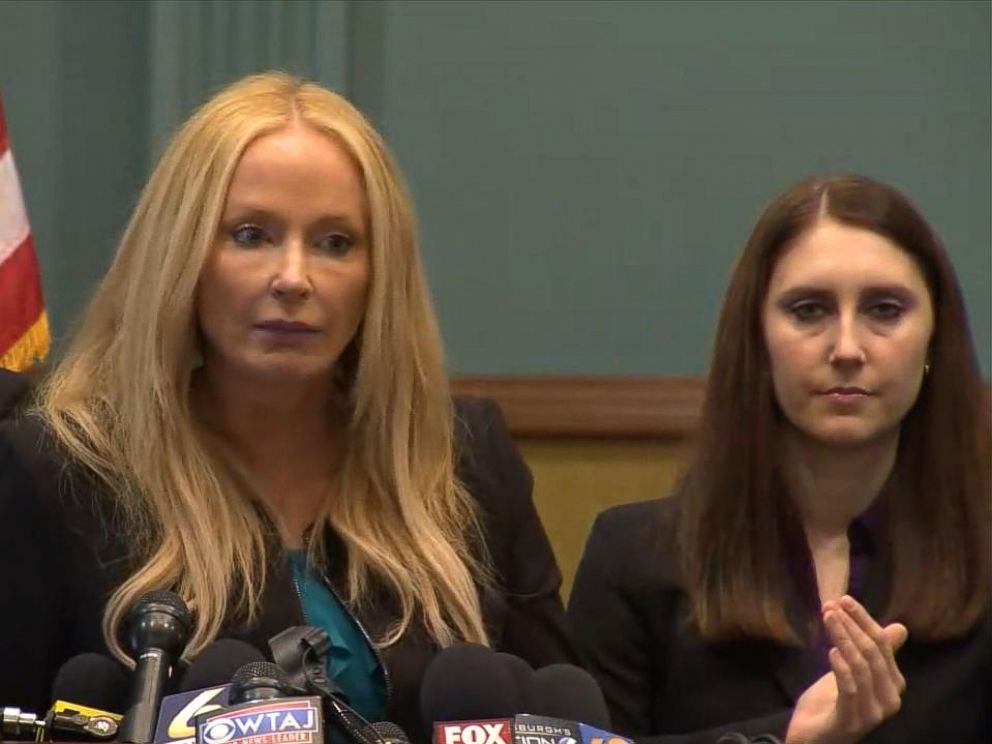 Among other recommendations, the report calls on Penn State to curb excessive drinking rather than hold a student-run Interfraternity Council responsible, and to expel students involved in hazing after they are "afforded full due process rights." The report urges state lawmakers to pass stricter legislation to deter hazing and underage drinking.
"The university bears the ultimate responsibility for the failure to supervise the safety of its students involved in the fraternity system," the report says. "While the Grand Jury recognizes that criminal acts directly caused Tim's death at the hands of named individuals and the fraternity as a whole, Penn State's inaction set the table to allow these criminal acts to occur."
Penn State president Eric Barron reacted to the grand jury's report in a statement Friday, saying the university is "disappointed" with the conclusions and "strongly disagrees" with the characterization of inaction.
"The Penn State community continues to mourn the death of Timothy Piazza and all victims of hazing across the nation. The university will not forget these tragic deaths, as we continue our efforts to change the Greek-life culture. Our new safety and reform initiatives represent a significant departure from the Greek system's broken self-governance model and provide a pathway to improving student safety here and nationwide," Barron said.
"The university is seeing the grand jury recommendations today for the first time, and I have asked the university's Greek response team, a group of senior administrators, to carefully review the recommendations to see how they may further inform our aggressive efforts already taken. Penn State strongly disagrees with many characterizations of the University and our record of action as presented by the district attorney, but we remain deeply committed to turning the pain and anguish of this tragedy into reforms that continue to improve the safety and well-being of our students," he added.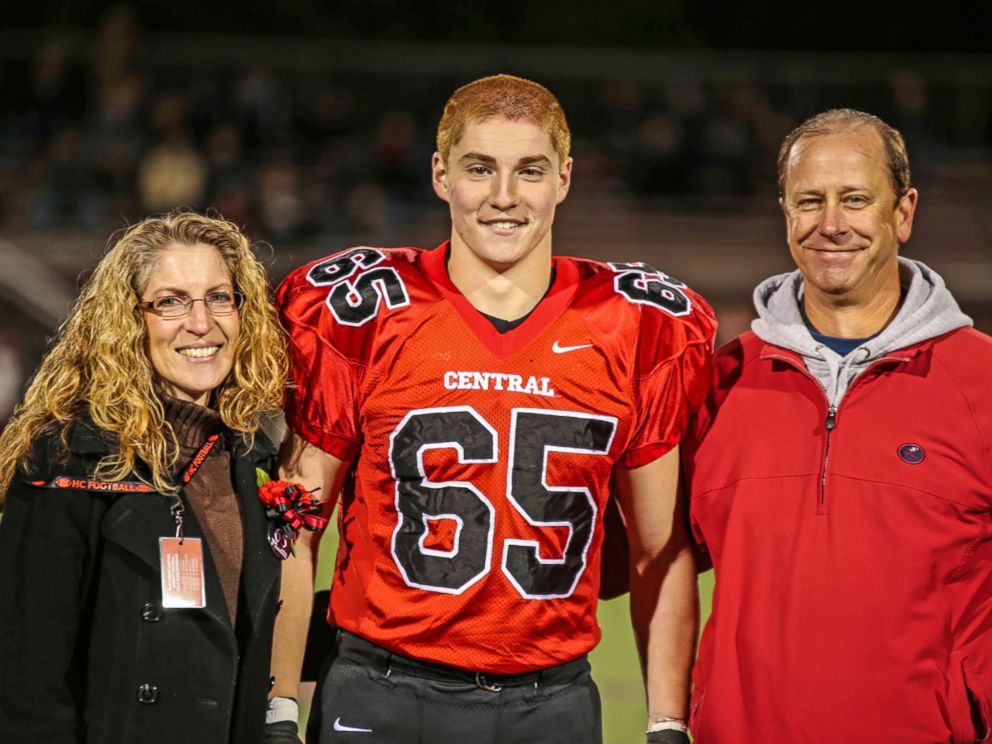 Penn State Greek life has been under a national spotlight since Feb. 4, when Piazza died after he fell down stairs at a fraternity house two days earlier during a night of drinking for a pledge ceremony.
Fraternity members did not call 911 until the morning of Feb. 3, about 12 hours after Piazza fell, according to a report. High-quality surveillance video captured Piazza's final movements throughout that night, including him falling multiple times. Piazza's death "was the direct result of traumatic brain injuries," according to a forensic pathologist.
Prosecutors allege that the former fraternity brothers waited to get Piazza help in an attempt to cover up their drinking and "coordinate a story." But defense attorneys say a "tragedy ... doesn't mean there's any intent involved in any of this."
Eighteen former members of the Penn State chapter of the Beta Theta Pi fraternity were initially facing charges.
On Sept. 1, charges were dismissed completely against four of the former fraternity members who were facing single counts of either tampering with evidence or recklessly endangering another person in this case.
The most serious charges -- involuntary manslaughter and aggravated assault -- were also dropped for eight former fraternity members.
Cases against 14 students will head to trial but for less serious alleged offenses.
The fraternity itself is also facing charges.
Beta Theta Pi was permanently banned in March from returning as a chapter at Penn State. The university said its investigation of the fraternity revealed "disturbing facts," including a persistent pattern of serious alcohol abuse, hazing as well as illicit drug use and sales.