— -- After the mass shooting on Wednesday at Marjory Stoneman Douglas High School in Parkland, Florida, grief counseling has been made available throughout Broward County for anyone who needs support, especially students and families.
Broward County Public Schools released a list of locations, as well as phone and email lines, where people reach grief counselors.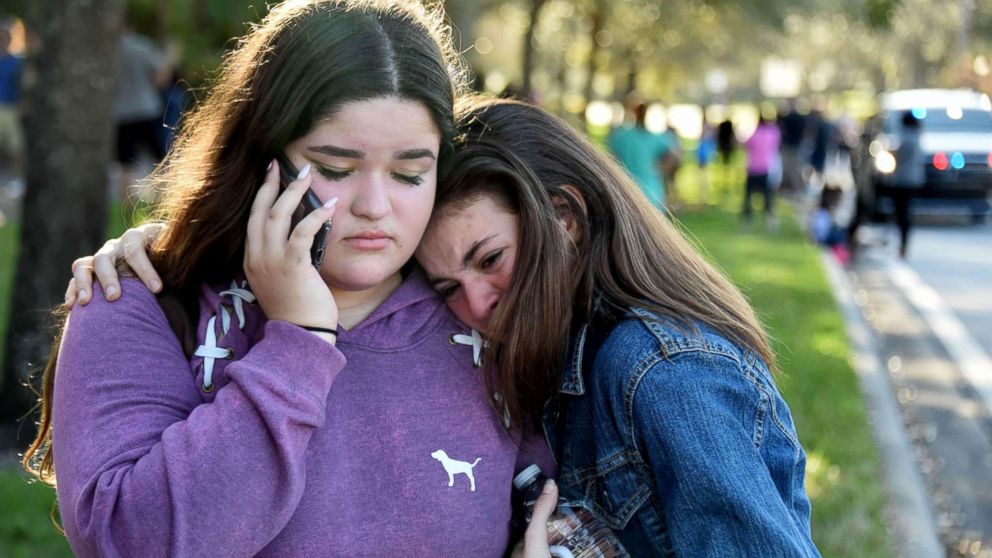 The grief counselors will also be onsite for students and staff at Westglades Middle School, according to the Broward County School District, and law enforcement will also have an increased presence at all Broward County schools.
Marjory Stoneman Douglas High School remains closed for the rest of the week, but support workers are available for the staff at Parkland Library.
Therapy dogs have also been enlisted in Parkland for additional comfort.
K-9 comfort dogs, affiliated with Lutheran Church Charities, have already been enlisted to help families of victims, survivors, students, faculty and first responders.
The dogs were invited to Parkland by Rev. Stephen Carretto of St. Paul Evangelical Lutheran Church of Boca Raton, Florida, according to a LCC K-9 Comfort Dogs Facebook post.
Some dogs heading to help comfort the community have previously been deployed to be with victims of mass shootings in Las Vegas and Orlando.