— -- A gunman who allegedly shot two New York City police officers during robbery call on Monday was arrested today and charged with attempted murder, authorities said.
Jason Planco has also been charged with carjacking and armed robbery. His alleged accomplice, Joshua Kemp, is only being charged in connection to the robbery, authorities said.
Police are now investigating whether Polanco and Kemp were involved in other commercial robberies, but NYPD chief of investigations Robert Boyce said today that investigators believe they are connected to robberies in the Bronx and upper Manhattan.
The shooting happened after 10:30 p.m. on Monday in the Bronx at East 184th Street and Tiebout Avenue.
Officers Andrew Dossi and Aliro Pellerano are now in stable condition, and at least one of them is expected to be released from St. Barnabas Hospital on Wednesday, police said. One of the officers, though it is not clear which, was shot in the left arm and lower back and was listed in critical but stable condition, Police Commissioner Bill Bratton said at a news conference earlier today. The other officer was listed in stable condition after he was shot in the chest and left arm.
Police arrested the suspected gunman and his alleged accomplice and received 29 tips from the public after releasing surveillance footage that showed Polanco's face when he was inside a Chinese restaurant right before the shooting.
Polanco has three prior arrests, all of which are related to the possession of a weapon or a cutting instrument, police said, and Kemp has 10 prior arrests and was previously on parole for robbery.
Boyce said at this afternoon's news conference that Polanco fired three rounds from a .44 magnum, one of the most powerful handguns available. Boyce noted that the gun was not reported as stolen but its last recorded sale was in Colorado in 1983. Police do not believe that the man who it was sold to in 1983 had anything to do with the gun in recent years but they said they will be contacting him regardless.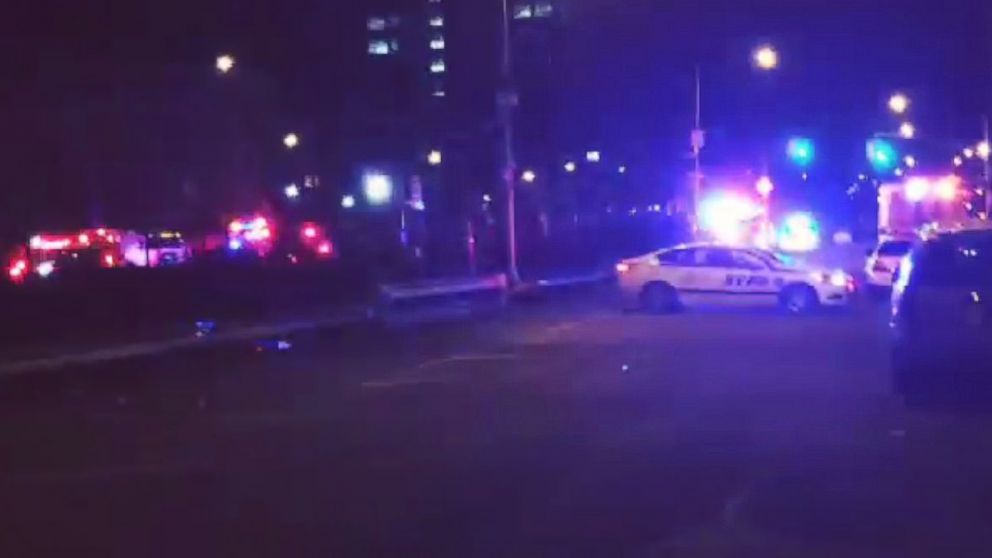 The shooting comes about two weeks after two New York City police officers were ambushed inside their squad car, leading to heightened tensions surrounding the police and numerous arrests in recent weeks over threats made against officers. Polanco's Instagram account includes posts where he reportedly wrote hateful things about police.
The last month's deaths of Officers Rafael Ramos and Wenjian Liu caused a tense split between some members of the NYPD and City Hall, as some blame Mayor Bill de Blasio for doing too little to support police. The father of Officer Dossi spoke with Mayor de Blasio at the hospital last night and told local ABC station WABC-TV that he reminded the mayor about the sacrifices police make.
De Blasio, speaking early today at the news conference at St. Barnabas Hospital, credited the officers' bravery.
"These officers did something extraordinarily brave this evening. They did it as part of their commitment," de Blasio said. "This is another indicator of the dangers our officers face in the line of duty. We depend on them to keep this whole city safe. They do it with extraordinary skill and professionalism. There are profound dangers. Thank God these officers will recover."