'What happened to Mayberry?' asks relative of 87-year-old Georgia woman police used stun gun on
A police chief defended his officer's use of a stun gun on an 87-year-old woman.
The police chief of a small Georgia town is defending an officer who deployed a stun gun on a "smiling" 87-year-old woman, saying she refused to comply with numerous commands to put down a kitchen knife she was using to cut dandelions.
But relatives of the octogenarian, Martha al-Bishara, say police failed to use good common sense to prevent the incident from quickly escalating to a use-of-force confrontation in Chatsworth that landed their diminutive matriarch in handcuffs.
"We have nothing but love for this county, but within that context, we think that what happened is absolutely ridiculous," al-Bishara's grandson, Timothy Douhne, a 24-year-old medical student, told ABC News on Wednesday. "If they had calmed down, deescalated the situation, listened a little bit, we wouldn't be having this issue right now. Unfortunately, that's not what happened.
"She told us she was smiling at them to tell them that she wasn't a threat ... and she was trying to get closer to them to communicate with them, and that's when they tased her," he said.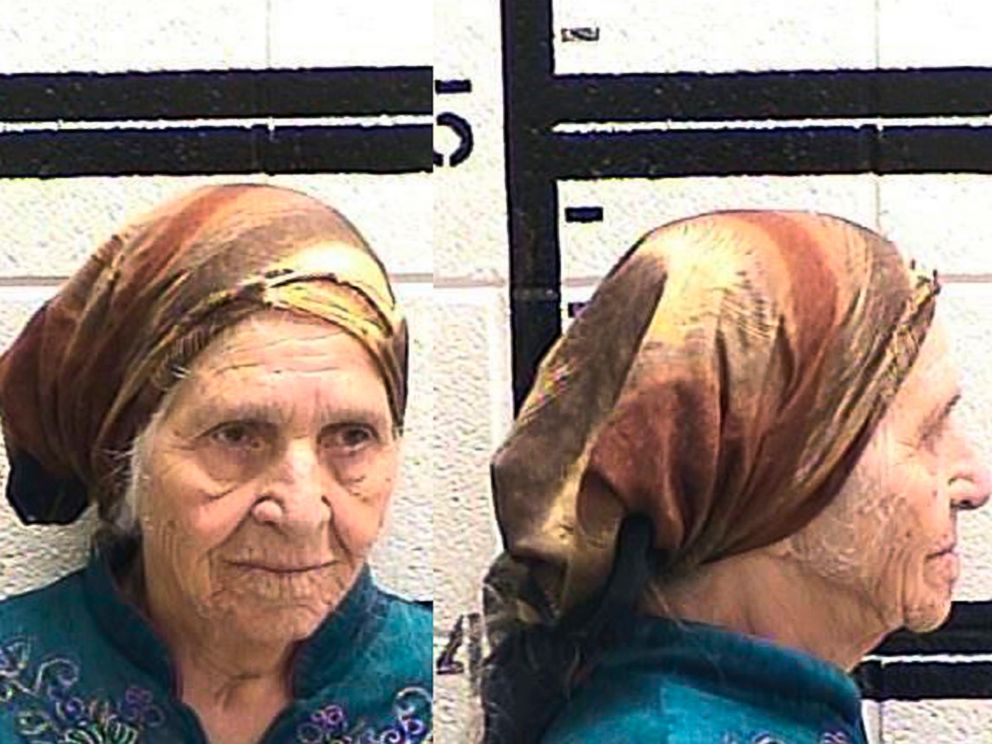 "My grandmother is a human being who they didn't have any patience with. What happened to Mayberry?" he said, referring to the fictional small North Carolina town from the old "The Andy Griffith Show." "Would you ever see Andy Griffith tase an 87-year-old woman? It points to a bigger problem with the lack of human interaction."
But Chatsworth Police Chief Josh Etheridge said the officer had little choice but to use a Taser on al-Bishara when she failed to obey numerous orders to put down the knife as the 5-foot-2 woman stepped toward him.
He said there is police body-camera footage of the incident, but he has yet to release it because charges against al-Bishara are pending. She has been ordered to appear in court on Sept. 19.
"She came walking toward the officer. After multiple commands, he told her to stop several times. She continued walking at which time we deployed the Taser," Etheridge said in a video statement to the Daily Citizen News of Dalton, Georgia.
The incident occurred on Friday afternoon after police received a 911 call from a staffer at the Boys and Girls Club, saying, "This lady is walking on the bike trail, she has a knife and she won't leave. She doesn't speak English."
The caller told the dispatcher that the elderly woman did not threaten anyone with the knife. "She's old so she can't get around too well...," the caller said, according to the 911 call, which has been made public. "Looks like she's walking around looking for something, like, vegetation to cut down or something."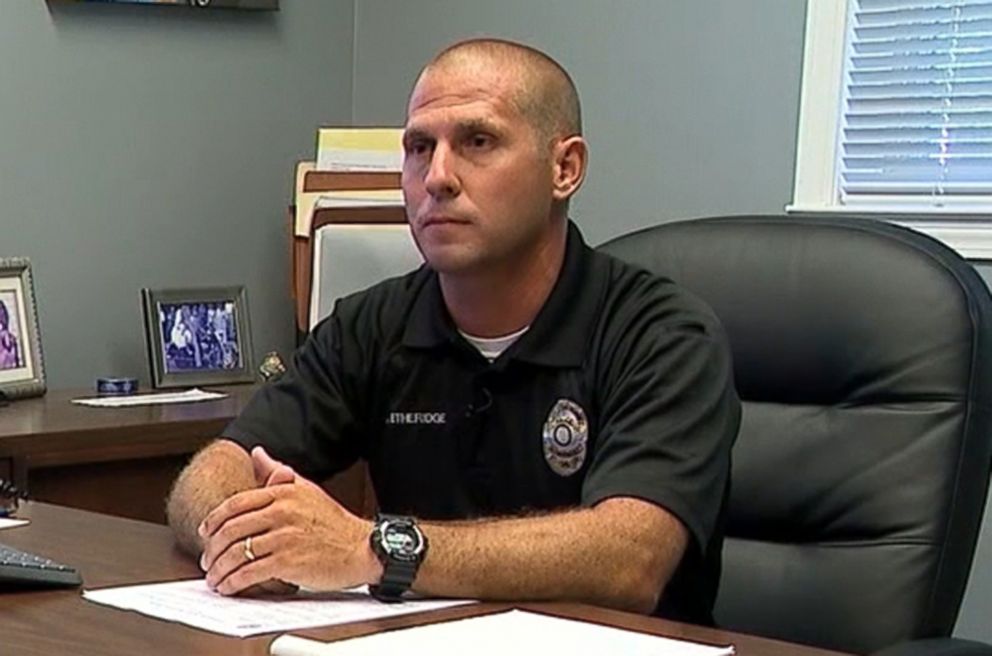 Chief Etheridge said he personally responded to the scene and he and an officer found al-Bishara behind the Boys and Girls Club in the town of roughly 4,200 people, about 70 miles northwest of Atlanta.
"We were able to contain her to the back area. She was in an elevated position above both myself and the other officer that was there on scene. She did have a knife in her right hand," Etheridge said.
He said he and the other officer repeatedly told the woman to put down the knife, and that he even pulled out his pocket knife and threw it on the ground to demonstrate.
"I felt like everything was handled by the protocol," the chief said. "Of course, we'll still be reviewing this ... to see if there is anything we could have done differently, anything we could have done better."
Etheridge said he realizes that some people might ask why the officer didn't just retreat. But he said had the officer backed up down the sloping terrain, he could have fallen and accidentally shot the woman.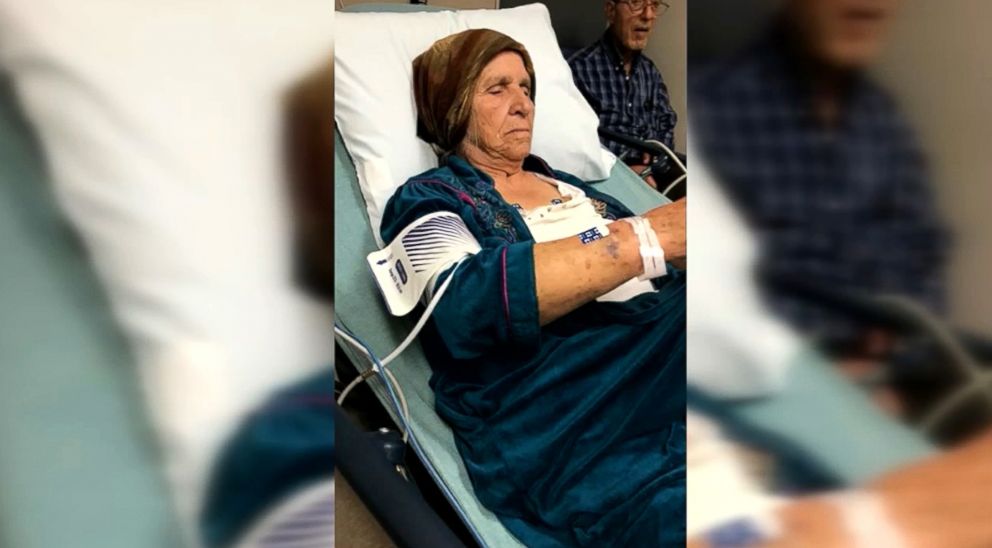 "That was the whole goal, to try to avoid using any type of force, but if we have to use force, use the minimum force," he said. "No one wants to tase anyone, much less an 87-year-old woman.
"But then again what do we do? Do we try to go hands-on? She could have been hurt just as easily, or even fell on the knife itself," he said. "Lord help us if she had tried to stop the officer and held the knife in an aggressive manner, and then deadly force would have been used."
Douhne said his grandmother, who has nine children and immigrated to the United States from Syria nearly two decades ago, speaks mostly Arabic. She told her family that when she was shot with the stun gun she was telling the officers her son-in-law's name, Solomon Douhne -- a retired pastor, entrepreneur and former school science teacher in the area -- in hopes they would contact him.
He said his grandmother, who became a naturalized U.S. citizen in 2001 along with her 96-year-old husband, lives across the street from the Boys and Girls Club. He said his grandmother had gone onto the property to collect dandelions to use in a traditional Arabic dish because none had bloomed in her garden.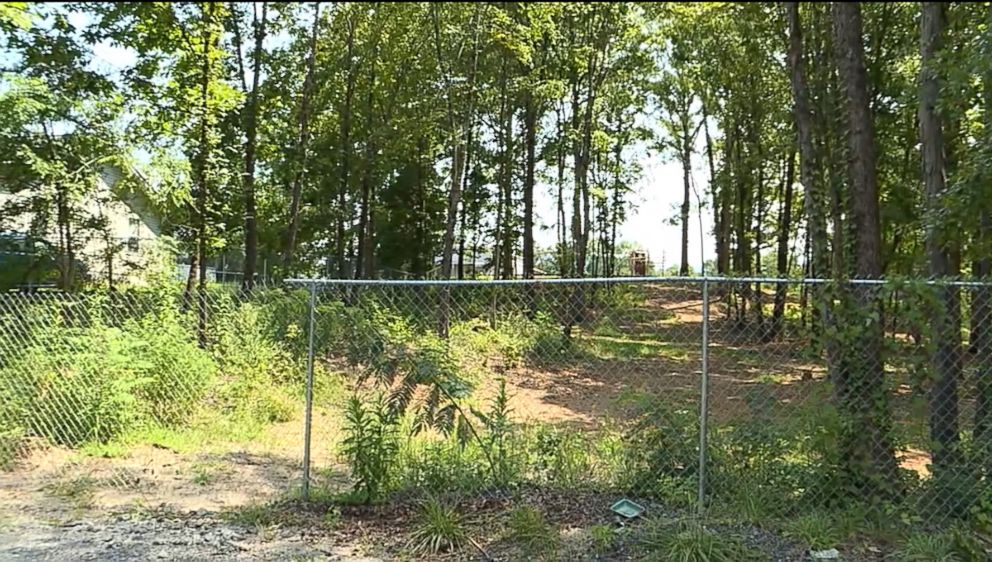 The grandmother was arrested on suspicion of misdemeanor criminal trespass and obstruction of an officer and held at the police station for about three hours, Douhne said. Police refused to allow his mother and sister to interpret for al-Bishara while she was being booked and having her mugshot taken.
Douhne said that once his grandmother was released, relatives took her to a hospital to be treated for bruises and pain to her body.
"She's still feeling pretty shook up," Douhne said. "Her body is still pretty tired. She has some symptoms, I think, of post-traumatic stress. She can't go outside and look at the spot where it happened. She's feeling really bad about the whole situation and really embarrassed, and has been crying on and off."
He said that while his family has sought legal counsel, "we don't want to be too hasty in assuming what we're going to do."
"The main purpose behind what we're trying to do is we're trying to hold the officers accountable for their actions," he said.