More rain and snow are headed to hard-hit California, where some residents are still digging out from the massive snowfall that's been pounding the region.
The next major storm is expected Thursday and Friday. An atmospheric river will slam the San Francisco area with heavy rain and dump another 5 feet of snow in the Sierra Nevada mountains.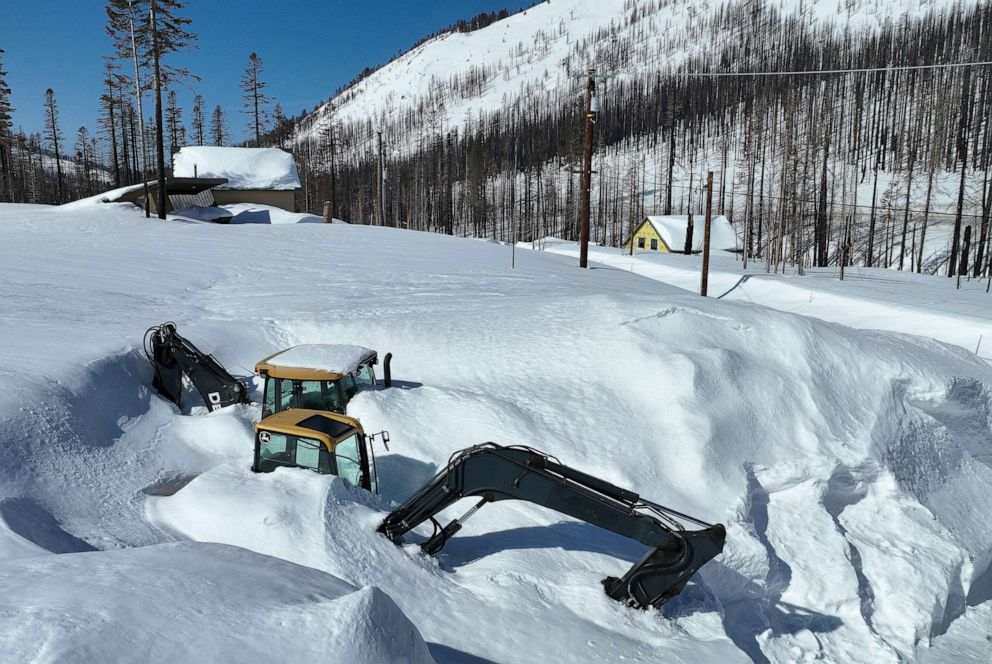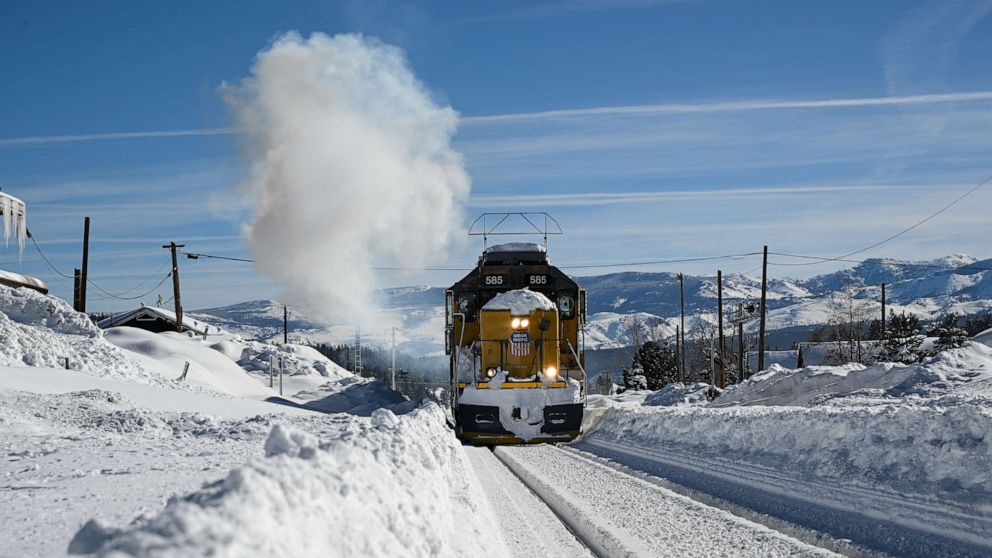 The heaviest rain will fall Thursday night into Friday. Northern California counties including Napa and Sonoma are at risk for flooding and rising rivers due to the combination of rain and melting snow.
In the areas with deep piles of snow, the snow could absorb the rain and prevent extreme flooding. But that will make the snow even heavier and could cause roofs to collapse.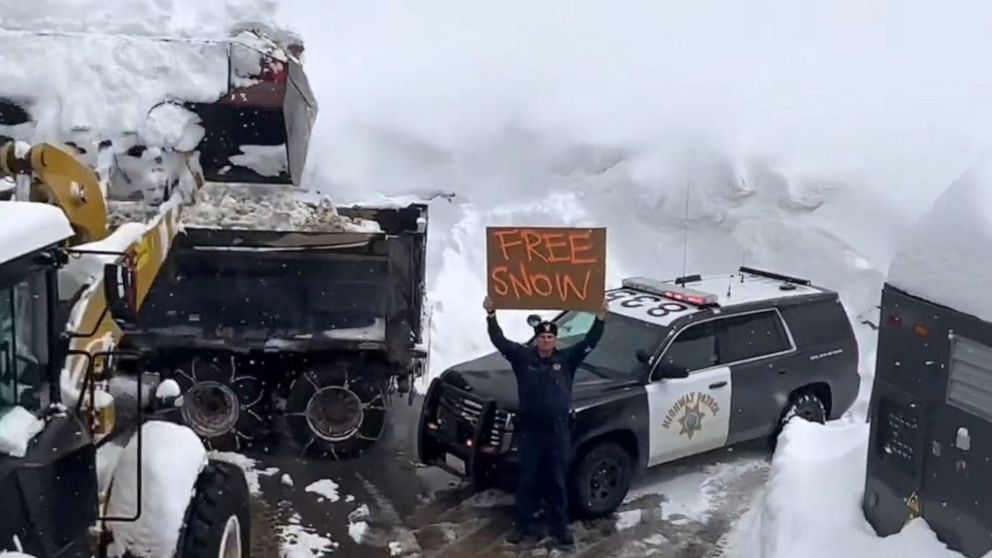 This comes after the Sierra Nevada mountain region was buried by 16 feet of snow in just the last two weeks.
The Sierra's snowfall total for the season now stands at 48.33 feet, marking the snowiest season since the winter of 2010-2011. But this year isn't the snowiest season on record; the winter of 1951-1952 holds the record at 67.65 feet of snow.
In Southern California's San Bernardino County, crews have removed more than 7.2 million cubic yards of snow from highways, which equals nearly 2,270 Olympic-size swimming pools, according to the governor's office.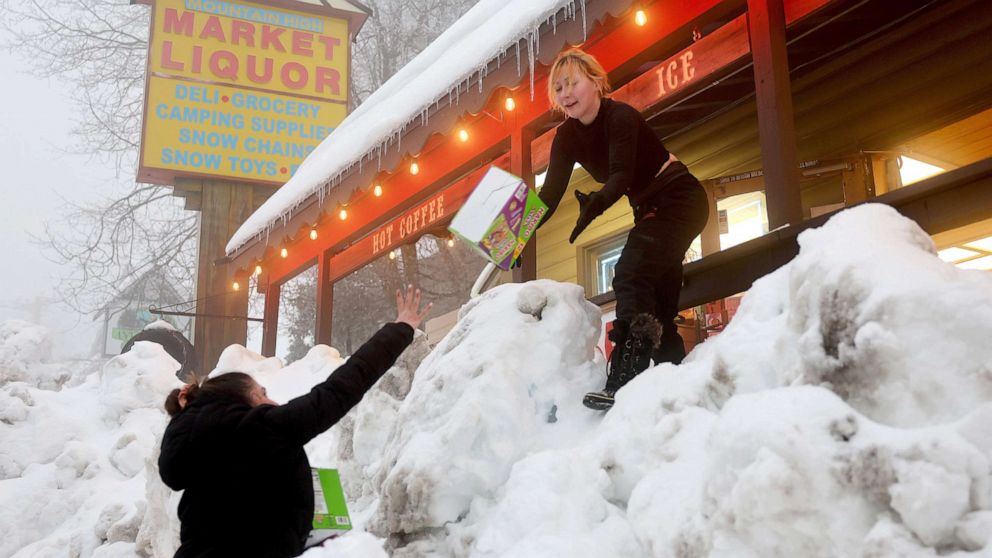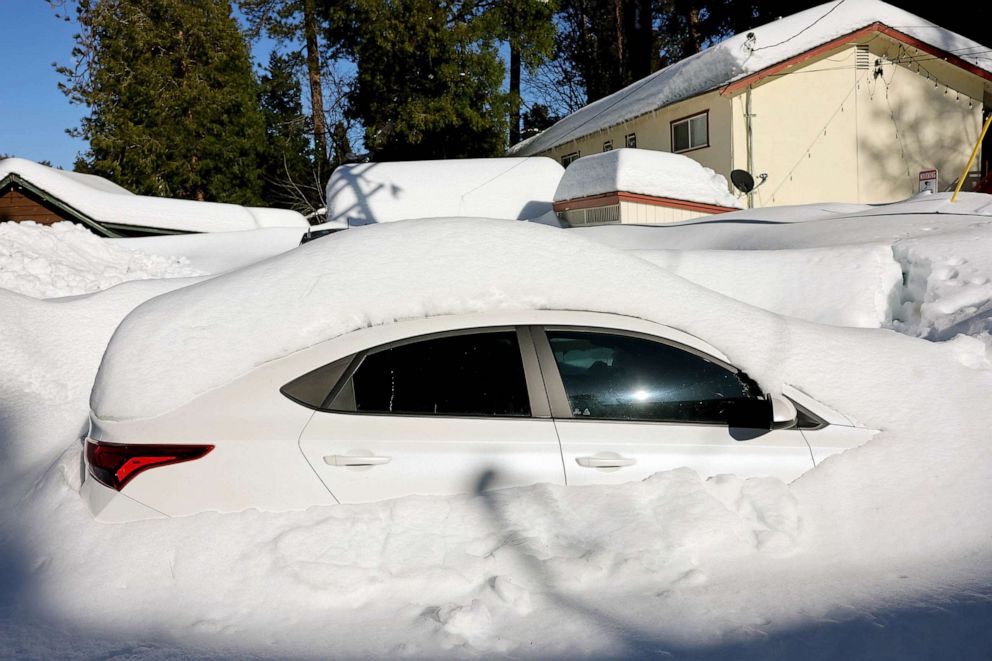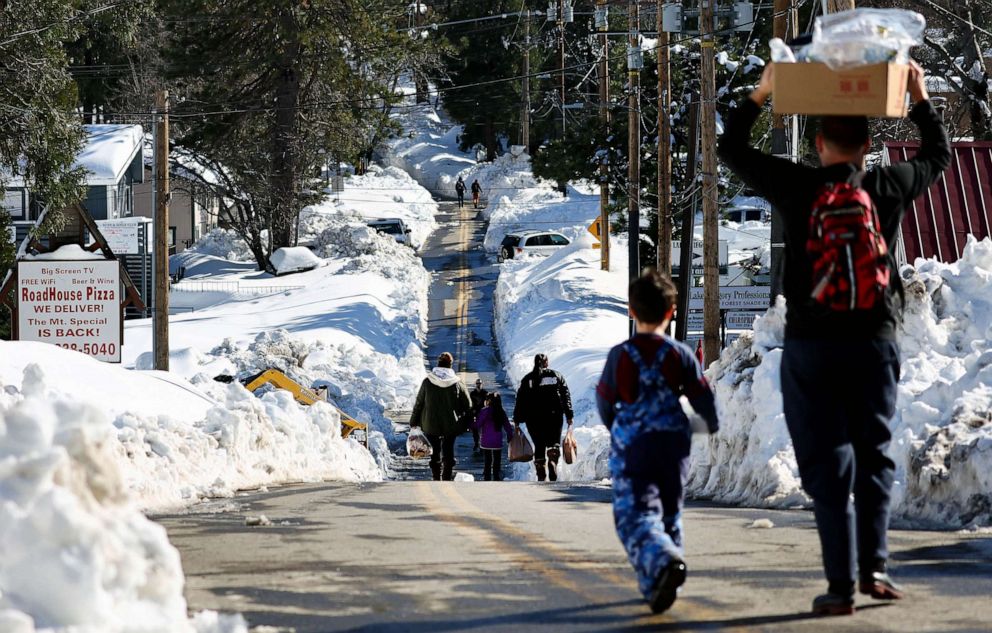 Meanwhile, a winter storm watch is in effect for parts of Minnesota and Iowa, where up to 8 inches of snow is expected on Thursday.
Heavy rain and flooding is also possible in parts of Oklahoma, Arkansas, Missouri, Tennessee and Mississippi.
Editor's note: This story has been updated to reflect the winter snow record in the region.