— -- The impact of "To Kill A Mockingbird" extends far beyond the book's pages, with one expert predicting the power of the novel "will be with us for decades to come."
The book's famous author, Harper Lee, who died today at the age of 89, shied away from the spotlight for much of her later life, but the story has had a prominent role in American culture for decades. Here's a look at how "To Kill A Mockingbird," and Lee's second book, left their mark.
"To Kill a Mockingbird," Lee's first book, was published in 1960 to immediate fanfare.
The book introduced beloved characters Atticus Finch, Scout and Boo Radley, as it told the story of a small-town Southern lawyer who defended an African American man accused of rape.
The novel, released at the height of the Civil Rights movement, put a personal spin on tense, racial issues in the South by placing a relatable story into the hands of every American student.
Julia Eichelberger, Professor of Southern Literature at College of Charleston, told ABC News today that the depiction of the South helped make the story an instant hit. And Eichelberger said the depiction of the southern women, and Scout's perspective specifically, makes the story unique.
"A lot of people, particularly in Harper Lee's lifetime, didn't really understand the South and looked down upon it, and thought of it as very backward ... Her novel gives us a particular point of view of an independent southern woman's voice and we don't have anything quite like that from other southern women writers," Eichelberger said.
The book was assigned widely in American schools and quickly became a literary and popular favorite -- worldwide sales topped 40 million.
Lee won the Pulitzer Prize for her work.
The book was also quickly turned into an Academy Award-winning movie starring Gregory Peck. The film won best writing, art direction and actor for Peck at the 1963 Oscars. It also received nominations for best picture, cinematography, directing, music and best actress in a supporting role.
The novel has remained a steadfast choice by school districts over the decades as the themes it touches, from racism to social injustice, have proven to be timeless elements of American history.
Daniel D'Addario, a reporter who wrote Time magazine's review of Lee's book "Go Set a Watchman" last year, told ABC News today that "To Kill a Mockingbird" "does two things very well": "it simultaneously is a picture-perfect examination for a moment in time in American race relations. And it tells a timeless, father daughter story with characters people can relate to."
"It's both incredibly informative about a specific set of circumstances and incredibly expansive and relatable to any reader," D'Addario said.
Lee received the nation's highest civilian honor, the Presidential Medal of Freedom, as well as the National Medal of Arts.
President Obama and the First Lady said in a statement today that Lee "changed America for the better."
"When Harper Lee sat down to write To Kill a Mockingbird, she wasn't seeking awards or fame. She was a country girl who just wanted to tell an honest story about life as she saw it," their statement said.
"But what that one story did, more powerfully than one hundred speeches possibly could, was change the way we saw each other, and then the way we saw ourselves," the statement added. "Through the uncorrupted eyes of a child, she showed us the beautiful complexity of our common humanity, and the importance of striving for justice in our own lives, our communities, and our country. " Ms. Lee changed America for the better," the President and First Lady said. "And there is no higher tribute we can offer her than to keep telling this timeless American story – to our students, to our neighbors, and to our children – and to constantly try, in our own lives, to finally see each other."
The story is even heading to Broadway in a new adaptation written by Aaron Sorkin, The Associated Press reported earlier this month. The play is expected to land during the 2017-2018 season, The AP said on Feb. 10.
D'Addario compared "To Kill a Mockingbird"'s stature to "The Great Gatsby" and "Adventures of Huckleberry Finn," predicting that the reputation of Lee's book "will only grow in the decades ahead."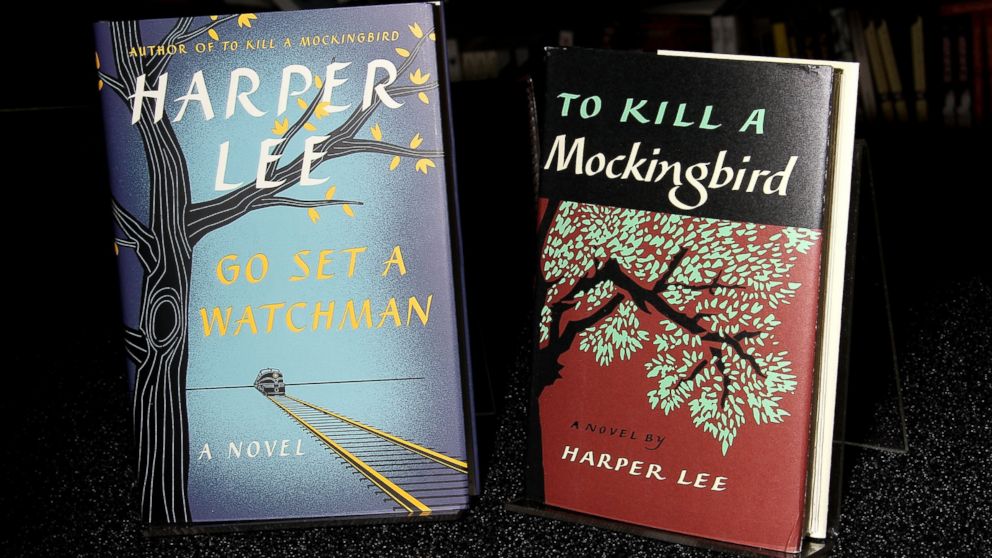 Go Set A Watchman
Lee said for years that she would never write another book, but the manuscript for her second novel, "Go Set A Watchman," was published in 2015. Lee actually wrote "Go Set a Watchman" before "To Kill a Mockingbird," but the book remained unpublished for more than 50 years.
"Go Set A Watchman" also had a large role in American literature -- but while in "To Kill a Mockingbird" Atticus Finch stood as a towering symbol of morality, courage and wisdom, in the second book, readers met a different, older and racist Finch. In "Go Set a Watchman," which takes place 20 years after "To Kill a Mockingbird," Finch has attended a Ku Klux Klan meeting and questions the benefits of desegregation.
Last year D'Addario told ABC News, "I think it's undeniable that this is the literary event of the decade, if not more ... we had absolutely no reason to expect this was ever coming."
"For decades we've only ever seen Atticus one way, as an unambiguous hero with nothing but the best of motivations, but even our heroes can have extremely complicated mindsets," D'Addario said.
Despite its different tone, "Go Set a Watchman" also became a hit. It became the most preordered book HarperCollins ever had and Academy Award-winning actress Reese Witherspoon lent her voice to the audio book.
D'Addario told ABC News today, "There's a lot of controversy that readers are going to remember from last year ... it's important to note that this controversy ... people were actually were debating what was happening in a novel. And it proved the unique power of Harper Lee, to create those kind of conversations."
"If ['To Kill a Mockingbird'] were really to fade away, people wouldn't be having these sort of passionate conversations" D'Addario said. "So I think that proves that this book ['To Kill a Mockingbird'] will be with us for decades to come."
ABC News' Kateri Jochum contributed to this report.