Disgraced movie mogul Harvey Weinstein pleaded not guilty Monday to new sexual assault charges that could put him in prison "for a very, very long time."
Weinstein, 66, was driven to court in a private car but handcuffed before he entered the courtroom for his arraignment on new charges that include two counts of predatory sexual assault, which carries a maximum sentence of life in prison.
A judge ordered Weinstein to be released on bail despite an attempt by the Manhattan District Attorney's office to change the terms.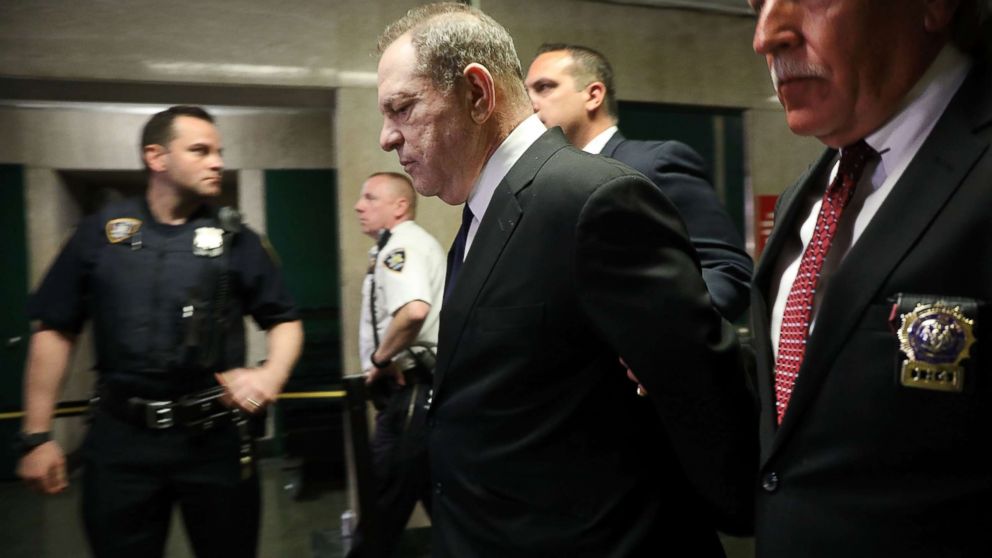 Weinstein has a "substantial chance of going to jail for a very, very long time," Assistant District Attorney Joan Illuzzi said.
The superseding indictment returned last week includes allegations that Weinstein engaged in a forcible sex act on a woman in 2006.
Weinstein has denied all allegations of nonconsensual sex.
"We are very pleased that the court did not change the existing bail conditions that Mr. Weinstein has scrupulously abided by," Defense attorney Benjamin Brafman said in a statement.
Weinstein has turned in his passport, paid $1 million bail and wears a monitoring device while under house arrest.