'My heart's filled': Firefighter reunites with child he rescued from a burning building
"If I retire today I would have had a fulfilled career," the firefighter said.
January 22, 2018, 7:33 AM
— -- The firefighter who caught a child who was thrown to safety from the balcony of a burning apartment building said his "heart's filled" after reuniting with the girl and her family following the blaze.
The harrowing incident, which was caught on high-definition helmet-camera video, captures the moment a 5-year-old girl, Destiny Nelson, was thrown to safety by from the third-floor balcony of a Georgia apartment building by her parents earlier this month.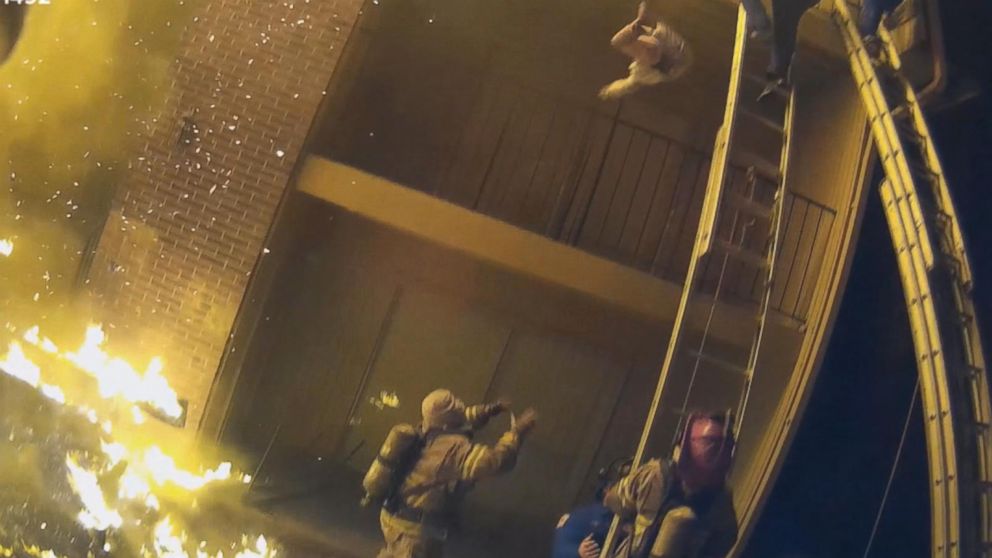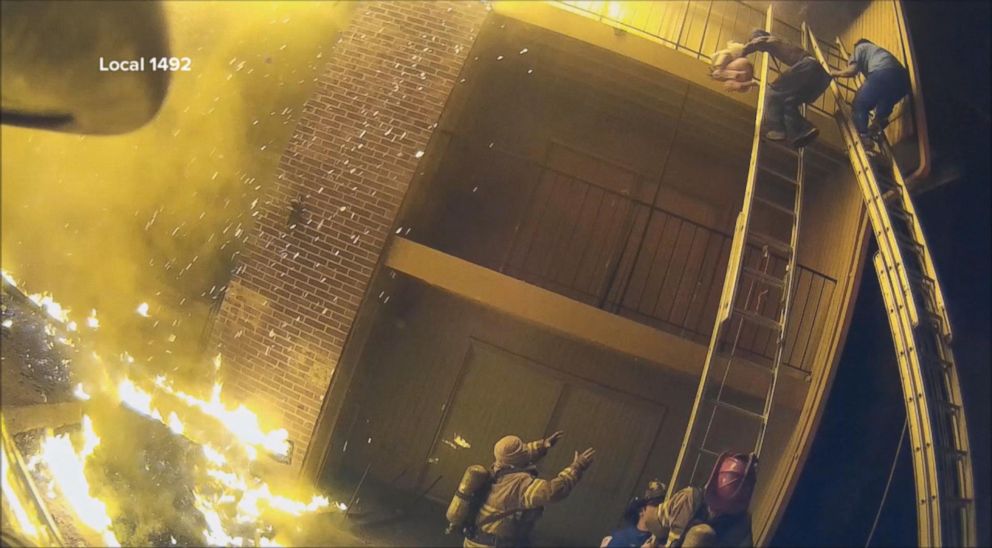 "America heard what we were dealing with right there," Captain Scott Stroup of the Dekalb County Fire Rescue Department, who can be seen in the video catching the child as she falls, told ABC News of the incident. "When you hear children screaming, that right there amps up the adrenaline."
Stroup, who has been a firefighter for 26 years, added that while this incident was caught on camera and widely shared, "all too often in this job, firefighters do remarkable things every day."
Stroup, however, said that it was meeting with the girl's family again that made this incident so special to him.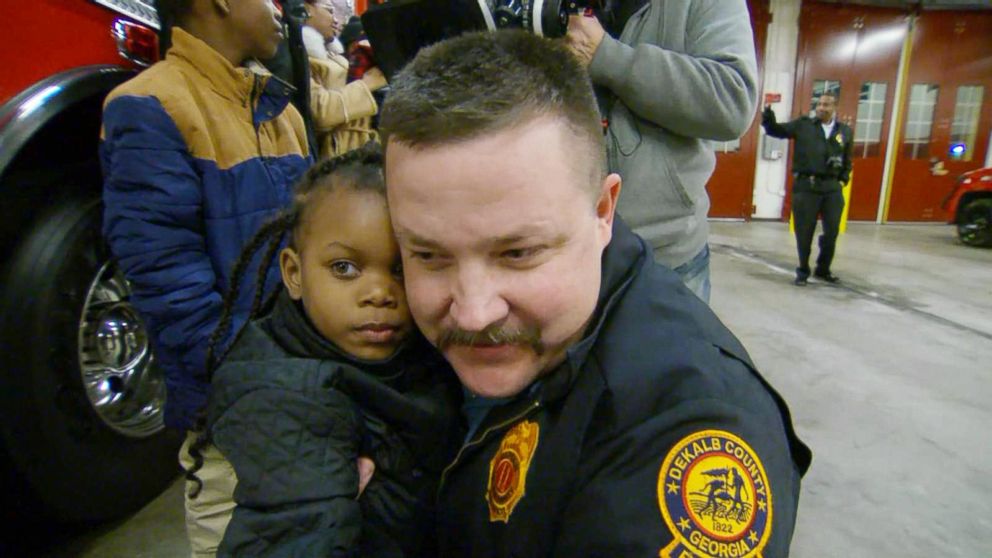 "Very seldom do we get to make that personal connection, and this right here, if I retire today I would have had a fulfilled career," Stroup said. "To see the family, and how appreciative they are, and see the children playing with their siblings, my heart's filled."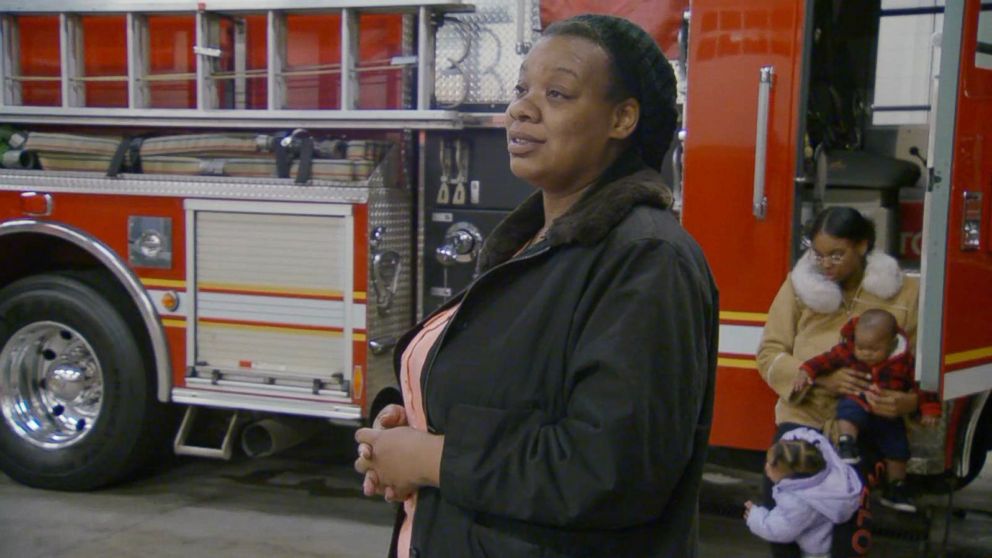 Djuana Nelson told ABC News that having her daughter meet with Stroup has brought some "healing" for Destiny, who is still struggling to understand and recover from the events.
"It started some healing for my family," Nelson told ABC News. "Most of all, it brought some clarity to my daughter...because all she keeps talking about is, 'Daddy threw me, and fire, and Daddy being hurt,' so she doesn't quite understand."
Nelson added that she hopes meeting with Stroup helped her daughter understand, "That her daddy wasn't trying to hurt her; he was trying to save her life."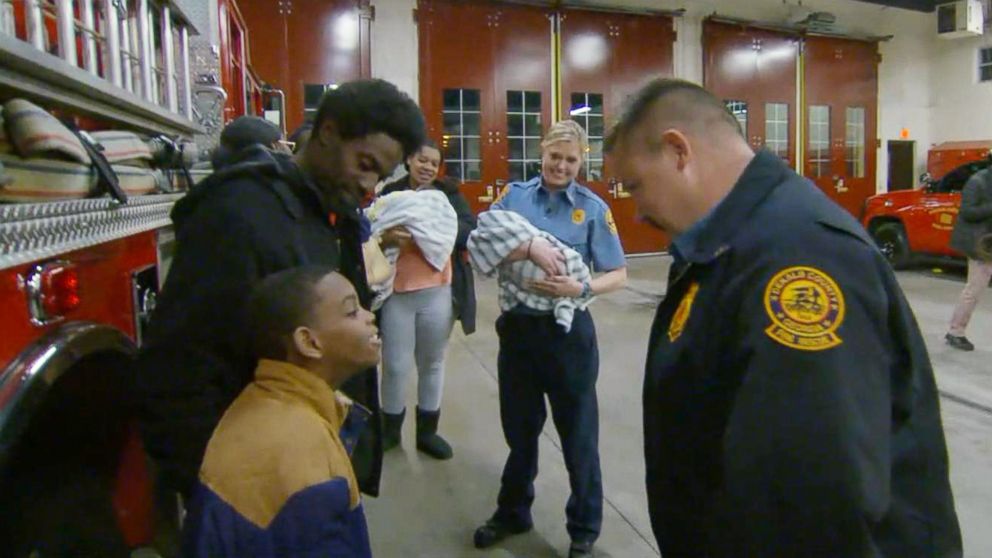 Stroup's reunion with Destiny aired on "Good Morning America" today, and shows Stroup giving the child a hug, telling her, "It is so good to see you and see that you're okay."
"I want to tell you something, okay? Do you know how brave your daddy is?" Scott added. "He's very very brave. He loves you very much. Your daddy saved your life."
Nelson's family members are raising funds through a Go Fund Me campaign to help support the family, and specifically help them find a new place to live, as they rebuild their lives after the fire.