— -- After a Michigan football team had their meals paid for at a Michigan restaurant, they decided to "pay it forward."
It all started on Tuesday when a group of six Lake Orion High School football players were dining at Iris Café in Orion Township. A man decided to cover their bill, which was around $80, restaurant owner Jill Gageby told ABC News today.
"The guy told us to say 'God bless them' so we made sure we told them and they were like 'no, God bless him,'" Gageby said, also adding that the man made a comment that these football players looked like nice boys and told the staff he wished to remain anonymous.
"I was just so appreciative that someone would pay for a group of young kids when they had no idea who we were," Lake Orion football player Ryan Kolp told ABC News. "Deciding to pay it forward was just in response to the generosity expressed by one person and the sense of wanting to express our appreciation and happiness to another person."
To express that appreciation, the six young men decided to do the same for other customers. They each handed money to the waitress to put towards a table's bill the next morning, football player Taylor McCarty said.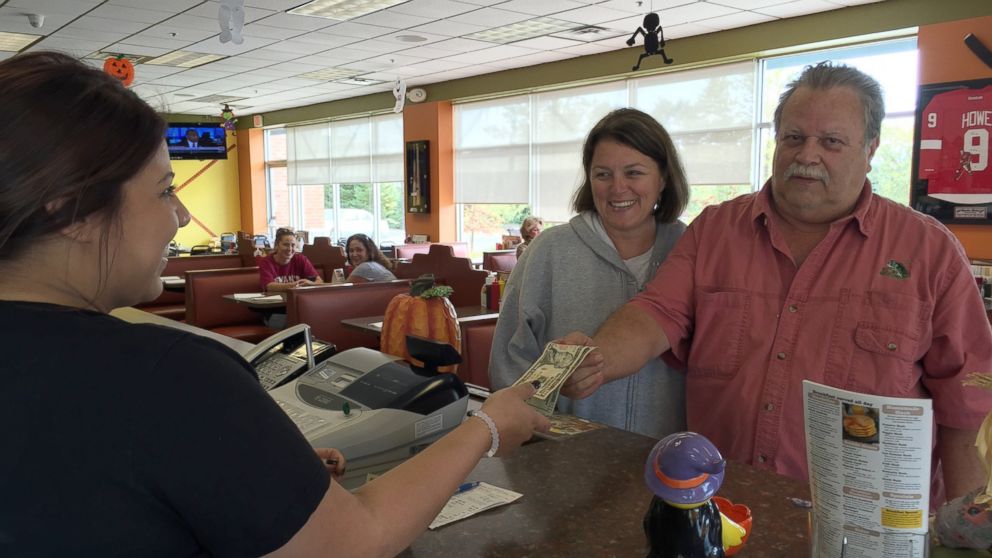 "The funny thing is we did not do it to be recognized, just to return the favor," McCarty added. "It was so awesome to hear that our small act of kindness resulted in another 30 people paying it forward."
In addition the the 30 people continuing the trend the following day, even more than 30 contributed to the jar that the restaurant staff was using to pay customer bills yesterday.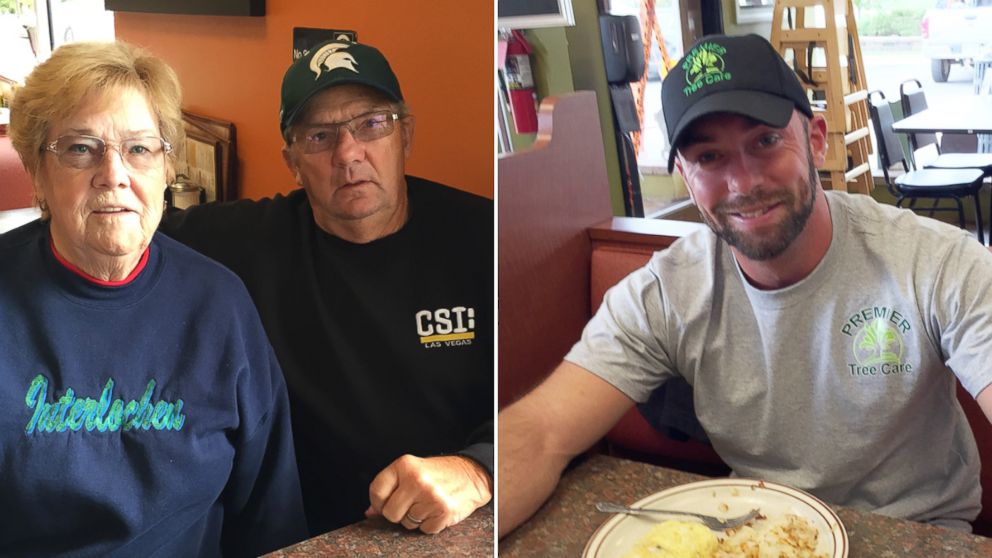 "Everyone was shocked when we would tell them their bill was paid and they would keep leaving more money," said Gageby. "It feels great to be part of a community that's so willing to pay it forward."
This happens about once a week, Gageby said, but it has never happened on this large of a scale. It was the story of the six football players that "had such an effect" on everybody.
"Hearing about what they did doesn't surprise me. They're all great young men," football coach Chris Bell said of his players. "They are great role models as student athletes."
Gageby added: "We were just really proud of them."