Three people were hospitalized Tuesday after a Red Air plane landed at Miami International Airport and caught on fire.
There were more than 100 people on Red Air flight 203 that landed from Santo Domingo at 5:30 p.m., the Miami Dade Aviation Department told ABC News. The National Transportation Safety Board said Wednesday there were 130 passengers and 10 crew members on board, and several injuries were reported.
The landing gear on the plane, a McDonnell Douglas MD-80, collapsed when it landed at the airport, the Federal Aviation Administration said in a statement to ABC News.
"The airplane experienced a collapse of the left main landing gear during landing on Runway 9, departed the runway and came to rest in a grassy area between runway 9 and 23," the NTSB said in its first report. "A post-crash fire on the right side of the airplane followed the runway excursion."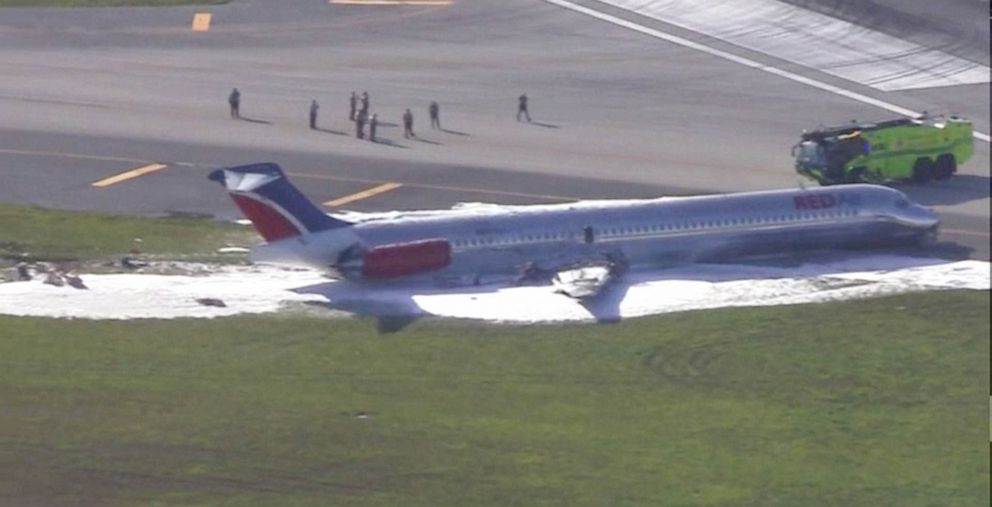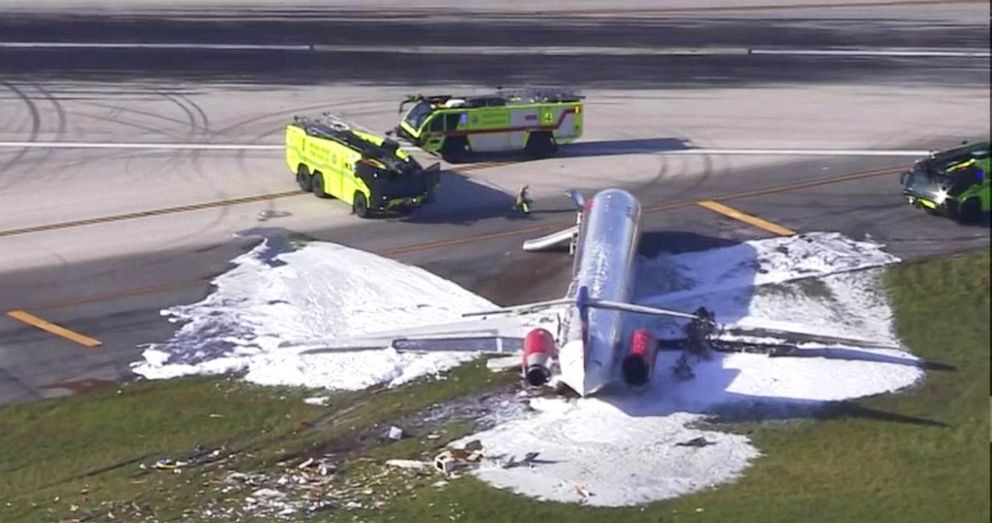 The flight had originated from Las Américas International Airport in the Dominican Republic, the FAA said.
The fire is extinguished and the passengers were bussed to the terminal, Greg Chin, Miami Dade Aviation Department communications director, said.
The three people were transported to area hospitals due to the incident, according to Chin.
The FAA is investigating.
ABC News' Sam Sweeney, Joshua Hoyos, Gio Benitez and Darren Reynolds contributed to this report.