Orlando Toledo was in his office at the Quin Hotel in New York City when he saw an emergency alert pop up on the computer in front of him.
He could see the alert was coming from a hotel staffer's panic button in a sixth-floor stairwell. As the director of security and engineering for the hotel, Toledo knew it meant a hotel worker could be in danger.
Within minutes, he was standing in the sixth-floor hallway and found the attendant unharmed.
Luckily, this instance was a false alarm. But hotels in cities across the country have started providing their housekeepers with portable safety devices that allow them to quickly alert security if they feel they're in danger.
Over the course of six months, "20/20" spoke to hotel workers from luxury, upscale hotels to roadside motels about the unexpected, and at times terrifying encounters they said they have had with both male and female guests. Some said that even after knocking first on the door several times, they have still walked in on guests waiting in the nude or guests masturbating in front of them. Others said guests have sexually assaulted them or their coworkers.
Watch ABC News' Diane Sawyer special report, "My Reality: A Hidden America," on "20/20" HERE.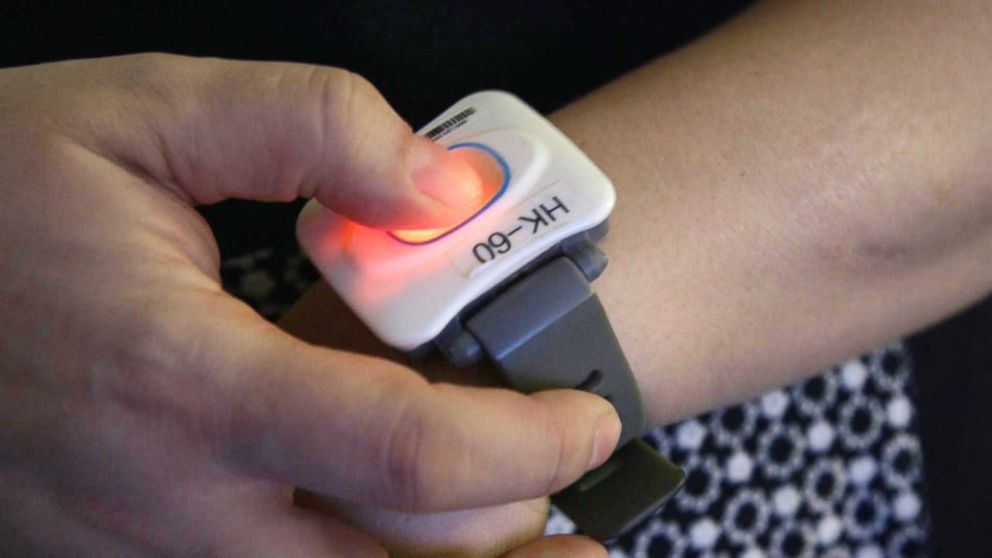 In February, a guest was arrested after being accused of assaulting his girlfriend at the Bally's Hotel and Casino in Atlantic City, New Jersey, and then returning to the hotel a few hours later and sexually assaulting a hotel employee, according to police. The guest was charged with aggravated sexual assault, sexual assault, burglary, aggravated assault, criminal restraint, obstruction of justice and resisting arrest. His attorney says he has not yet entered a plea.
Unite Here, a labor union that represents workers in the hospitality industry, estimates that a majority of their members who are housekeepers have been sexually harassed.
"The problem is that the guests think that we are included in the price – the hotel price," said Esthela, a housekeeper in a luxury hotel in the Midwest. "No, we are workers."
One time, Esthela said she was asked to bring a guest some extra towels. When she arrived, she says she checked first to see if anyone was there, like she always does, but didn't get an answer.
"I ring the bell many times, nobody [answered]," she said. "I was like, 'He's not here.'"
But when she opened the door, she says the guest was there, waiting for her.
"He was nude and masturbated," she said. "I said, 'What!' … my legs [were] shaking."
Esthela said she ran from the room and alerted her manager.
Other hotel housekeepers told "20/20" similar stories. They told us in some cases management would try to protect the housekeepers. One told us the hotel sent a different housekeeper with a security person back to the room. But others said when they complained to their managers about guest behavior in the past, their complaints were ignored. One housekeeper said when she went to her managers about an incident with a guest, "they actually started laughing. They thought it was funny."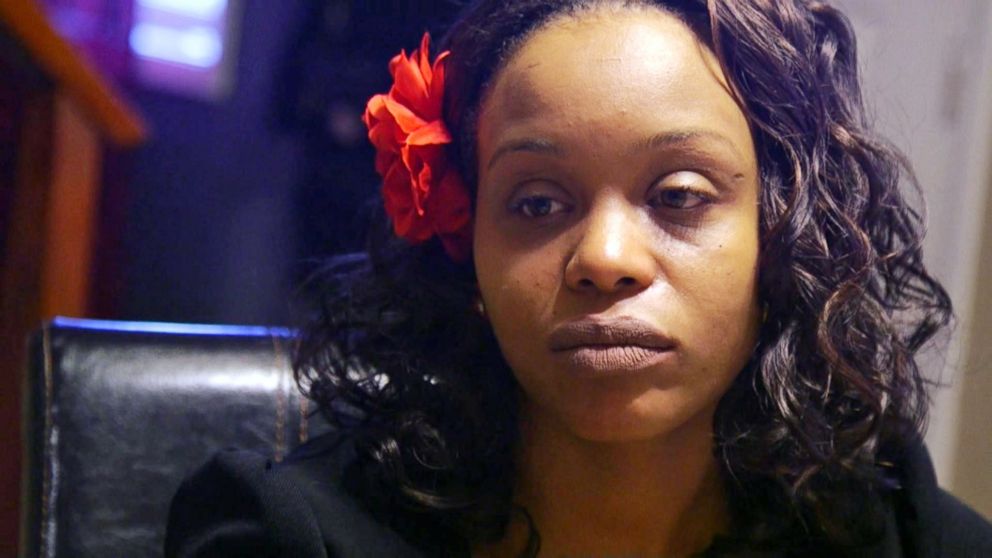 In a statement to ABC News, Rosanna Maietta, the senior vice president at the American Hotel and Lodging Association, said: "The safety and security of our employees and guests has always been paramount for our industry. On safety and security, there is no compromise... No industry can be completely immune to dealing with sexual harassment. But the hotel industry will continue to work, day in and day out, to ensure America's hotels are secure places for all those who work in and visit them." Read the full statement at the bottom of the story.
In 2011, the risks that hotel housekeepers can face on the job became international news when Dominique Strauss-Kahn, then the head of the International Monetary Fund, was accused of sexually assaulting a maid at a luxury hotel in New York when she went in to clean his room. He said the encounter was consensual. He faced criminal charges of attempted rape, sex abuse, forcible touching and unlawful imprisonment but those charges were dropped due to "substantial credibility issues" with the housekeeper, according to prosecutors. Strauss-Kahn later settled a civil case with the housekeeper for an undisclosed amount.
The incident helped motivate New York City's union hotels to provide maids with panic buttons. In 2012, the city's hotel workers' union, the New York Hotel Trades Council, A.F.L.-C.I.O., won a provision in their contract to provide workers who enter guest rooms alone with emergency safety devices.
Over the past five years, hotels in Washington, D.C., and Seattle have followed New York's lead, outfitting specific staff with panic buttons. In Chicago, panic button systems are scheduled to be implemented in hotels by July 1, 2018. Union discussions are underway with casino hotels in Las Vegas. And groups in cities like Miami Beach, Florida and Long Beach, California hope to get support for panic button ordinances this year.
The panic buttons can range from $20 alarms worn in a housekeeper's pocket to more high-tech computerized panic button systems that can cost several thousand dollars to install.
Back at New York's Quin Hotel, Toledo says his hotel has been using the panic button system for nearly two years, and said they have 80 buttons in use for employees.
"This works for any kind of protection," he said. "They can fall, they can get hurt. They can still press that button, so it's not only for any kind of violent nature, but also any kind of safety."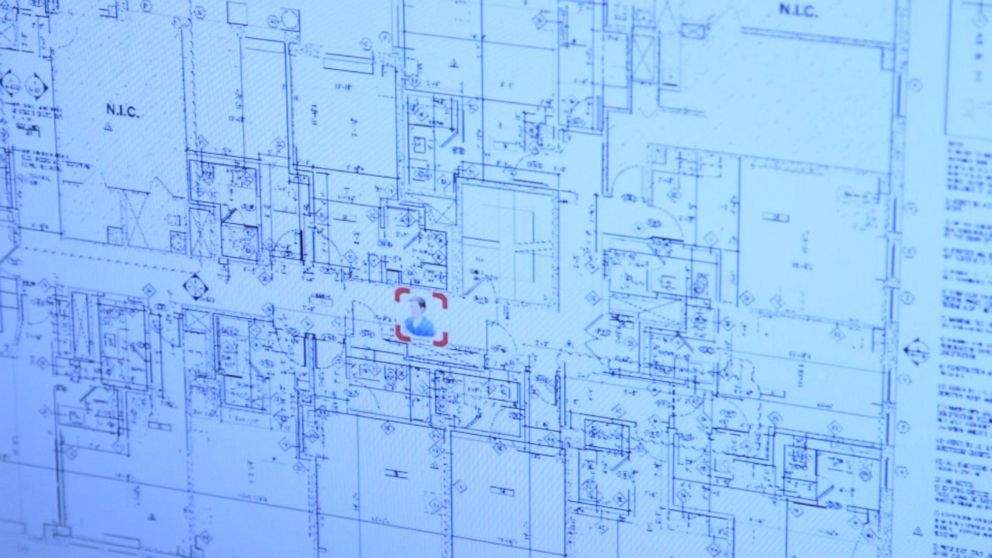 Jetmira, a housekeeper there, said her panic button can be worn as a watch or tucked into her pocket. When she presses it, the device will vibrate to let her know help is on the way, without signaling the guest.
Jetmira says she's relieved that her hotel has the panic button. "As women, we don't feel safe. We work all kinds of hours and in all kinds of areas in the hotel."A mother of four, Jetmira said there have been "plenty of times" that she's felt a lot of anxiety before going into a person's room.
"You go to knock on the door to go into a room, and then nobody answers the door. So, you open the door and then you find somebody right behind the door," she said. "You get really scared."
Jetmira said the panic button alert system will even work in places like a hotel stairwell, where it may be hard to get a cell phone signal.
"I would like to see other hotels use it…Just to make sure that there is always security," she said.
Full statement from Rosanna Maietta, senior vice president at the American Hotel & Lodging Association:
"The safety and security of our employees and guests has always been paramount for our industry. On safety and security, there is no compromise. The hotel industry develops and continually reviews policies and procedures that promote a safe working environment for our employees and guests alike. Many hotels have already implemented practices and technologies best suited to their properties and working with safety experts to update and refine protocols and procedures that keep both employees and guests safe. The American Hotel & Lodging Association is proud to build upon this important work and look for ways to coordinate solutions industry-wide.
As part of this effort, AHLA has partnered with nationally recognized nonprofits such as the National Alliance to End Sexual Violence and developed tailored trainings for our industry and its employees. The hotel industry has in place procedures and protocols for employees around reporting and prevention, and these are continuously reviewed and updated. Last year, AHLA created a task force to examine current procedures and recommend industry practices, including identifying and further developing emerging technology solutions that enable employees to call quickly for help in the case of emergency.
No industry can be completely immune to dealing with sexual harassment. But the hotel industry will continue to work, day in and day out, to ensure America's hotels are secure places for all those who work in and visit them."