The Houston Astros booted a customer from Minute Maid Park stadium during a game for holding up a sign that read, "Houston Domestic Violence Hot Line 713.528.2121," the ejected fan told ABC Houston station KTRK-TV.
The telephone number is a working hotline run by the Houston Area Women's Center, a nonprofit that serves domestic abuse and sexual assault victims.
Team fan Kevin Jukkola created the sign to protest the Astros' "morally bankrupt" decision this summer to acquire pitcher Roberto Osuna from the Toronto Blue Jays, he told KTRK.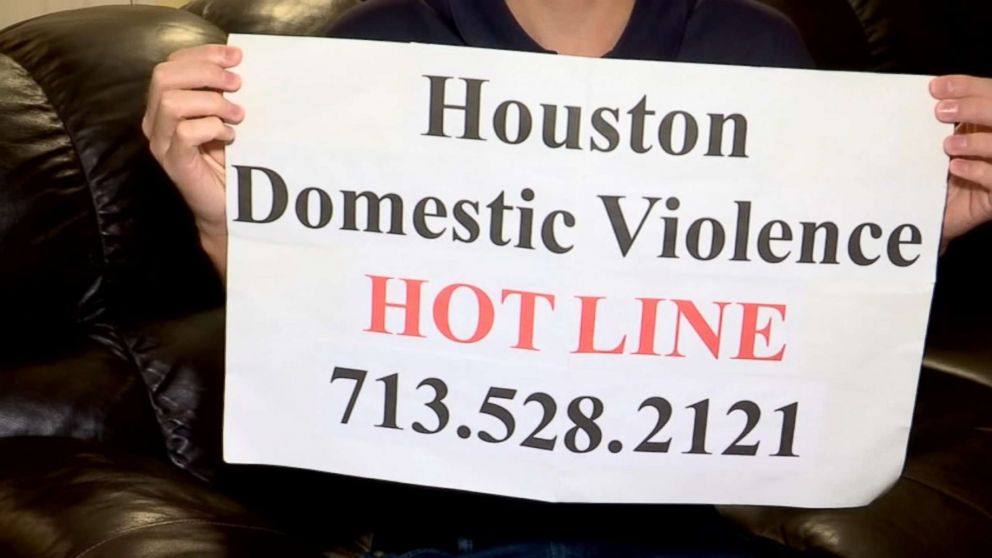 Osuna is facing a domestic assault charge in Canada, to which he has pleaded not guilty. But he agreed to a suspension of 75 games this summer under Major League Baseball's domestic violence policy.
As for Jukkola, he said stadium personnel escorted him from the stadium Saturday night even though he has held up the sign at previous games without incident.
"Nothing ever happened until Saturday night," Jukkola told KTRK. "I want them to allow me to peacefully protest and not to be removed from the ballpark."
The usher who escorted him out said the sign was not permitted because it wasn't baseball related, he added.
"But lots of signs aren't baseball related," Jukkola said.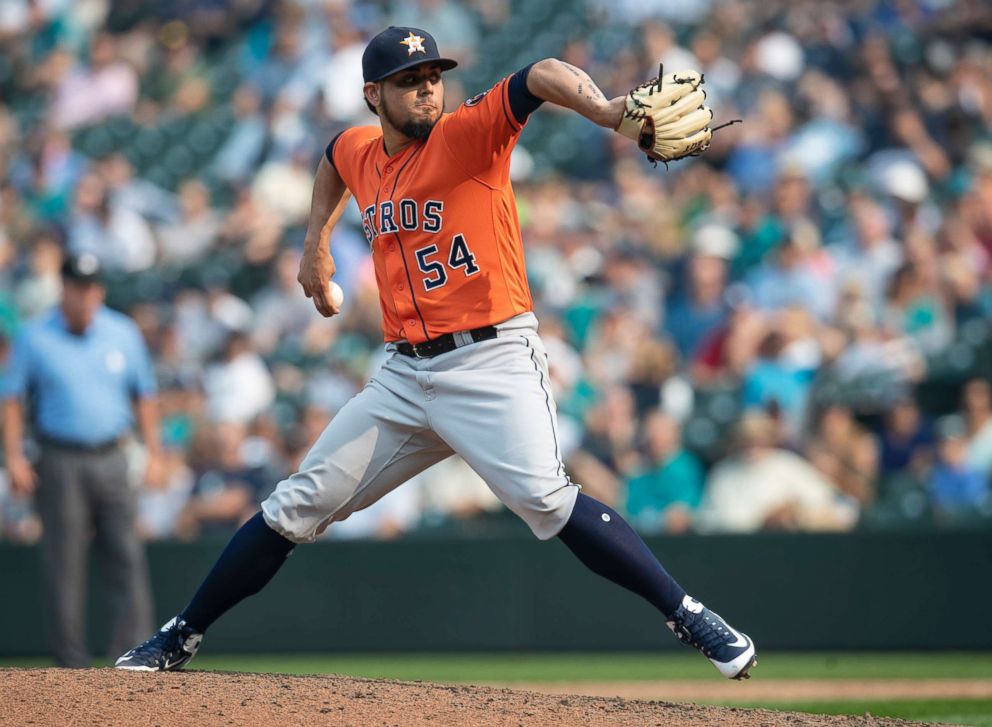 Family member Rae Lynn Jukkola told KTRK, "I don't want to condemn [Osuna] for his life. I just think this is an important issue. This is an opportunity for the team and for the fans to bring attention to the issue of domestic violence."
The Astros did not immediately respond to ABC News' request for comment but told KTRK the team is aware of the incident and is investigating.
It had previously addressed the hiring of Osuna, who is Mexican.
Astros General Manager Jeff Luhnow said in a statement last month, "The information regarding this specific incident weighed heavily on our decision but when evaluating the entirety of the information, we felt that Roberto deserved a second chance."
He added, "We will use this decision to significantly increase our support, raise awareness, and influence change regarding the issues of domestic violence and abuse of any kind. We have engaged with Houston Area Women's Center, Texas Council on Family Violence, and National Network to End Domestic Violence and look forward to working with them."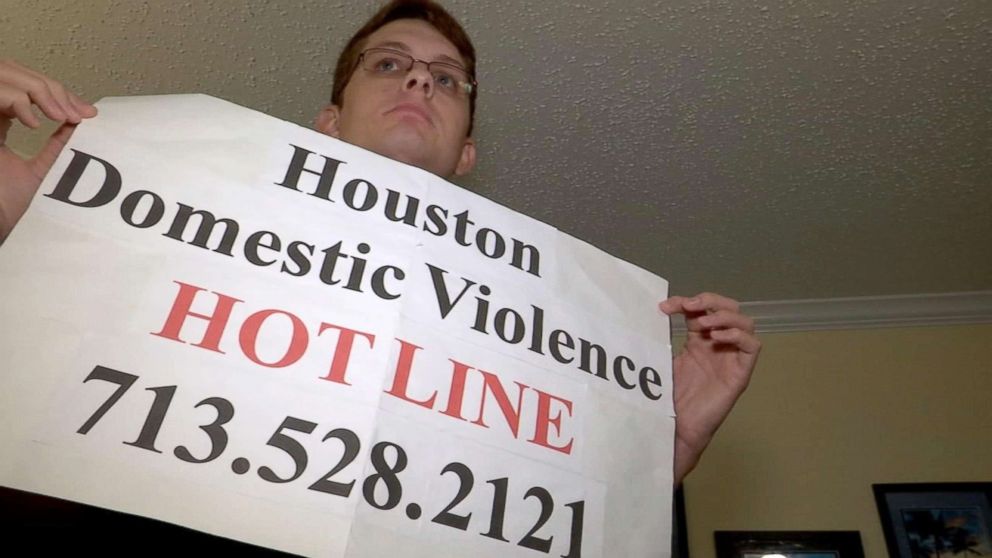 A related statement also appears on MLB.com, saying, "The Astros welcome banners that support teams and their players, so long as they are in good taste. The Houston Astros Baseball Club does not permit signs, posters or banners which are obscene, slanderous or in bad taste. Management reserves the right to remove any sign deemed inappropriate."
Osuna, 23, reportedly had planned to plead not guilty to the charge, according to his lawyer. He will be in court Wednesday, where his attorney is reportedly seeking a peace bond that would essentially drop the charges in exchange for good behavior, according to ESPN.
When reporters asked Osuna about the case in early August, he said, "The important thing is that it resolves itself in the best way possible. I would like for it to be resolved quickly, but whatever amount is necessary, as long as everything turns out well for all parties involved."