Less than 48 hours after President Donald Trump called him up on a stage to express pride in the Houston Police Department, Chief Art Acevedo struggled to explain a scandal in which one of his narcotics agents allegedly lied to get a no-knock warrant for a drug-house raid that left a married couple dead and four officers shot.
"What a job you've done. I'm proud of you," Trump told Acevedo while giving the keynote address on Wednesday at the Major Cities Chiefs Association and Major County Sheriffs of America joint conference in Washington, D.C.
"I like these people," Trump said of the Houston Police Department delegation on hand. "I feel very safe with these people."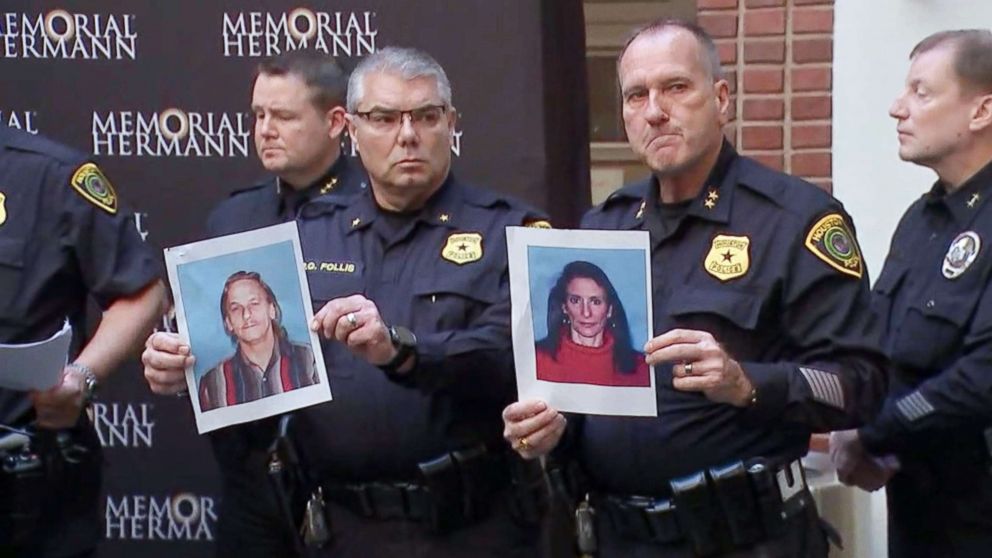 During a news conference in Houston on Friday, Acevedo noted the dramatic contrast between Trump's praise for his department and an investigation into the troubling actions of one veteran narcotics officer.
"Here we are less than 48 hours later talking about one person," said Acevedo, who asked the public not to paint the 5,200 members of his department "in a broad brush" over the actions of a single officer.
That officer, identified in court papers as Gerald Goines, 54, was one of the four drug-team members shot in January when they raided a house where Goines claimed a confidential informant had made two purchases of black tar heroin.
But an affidavit filed in Harris County District Court on Thursday by Houston internal affairs detectives investigating the raid indicates the confidential informant Goines said conducted the drug buys on his instruction claims he never even went to the house.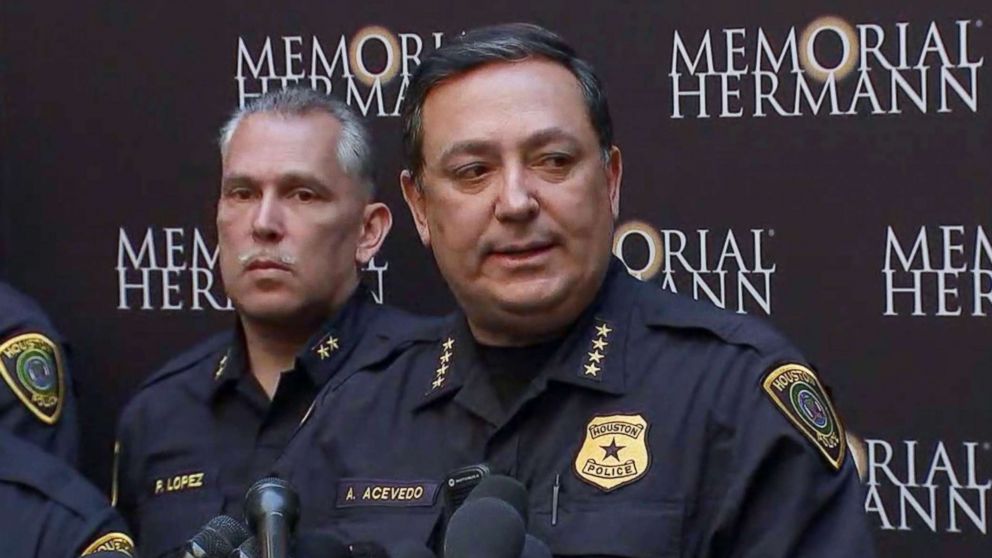 "Regardless of whether we had reason or probable cause to engage in an investigation or even get a search warrant, what that affidavit will show you is that, thus far, it appears that there are some material untruths or lies in that affidavit, and that's a problem," Acevedo said.
Killed in the Jan. 28 raid were homeowners Dennis Tuttle, 59, and his 58-year-old wife, Rhogena Nicholas.
Armed with a search warrant, nine narcotics detectives backed up by at least six patrol officers surrounded the home on Harding Street just before 5 p.m.
After Goines, the lead investigator on the case, broke open the front door, a 33-year-old officer armed with a shotgun entered the residence and was immediately attacked by a pit bull, Acevedo said a day after the raid.
He said that the officer being attacked shot and killed the dog.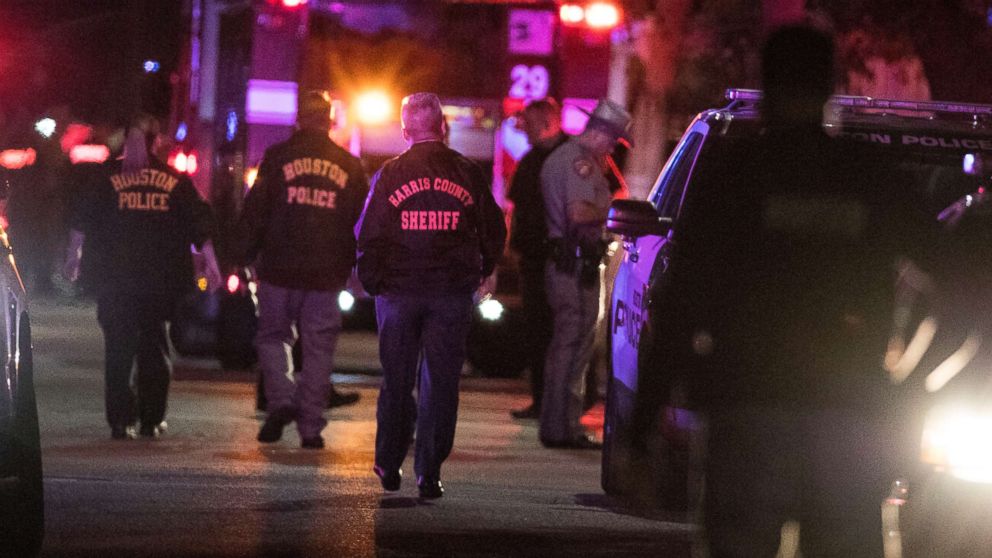 One of the suspects, Tuttle, charged from the back of the house firing a .357-caliber Magnum revolver at the officer, hitting him in the shoulder, Acevedo said.
He said Nicholas was shot and killed when she tried to grab the wounded officer's shotgun and that Tuttle was killed by police after shooting three other officers, including Goines, who suffered a bullet wound to the neck and remains in a hospital.
Police recovered two shotguns and three rifles from the residence and seized marijuana and a white powder they believe to be either cocaine or the powerful synthetic opioid fentanyl, Acevedo said at the time. But officers did not seize any black tar heroin, he said.
In his application for a search warrant, Goines claimed he was outside the house and "observed the confidential informant" go into the house, make the heroin buy and came out and handed him the drugs, according to the internal affairs affidavit.
Goines gave investigators the name of the informant he said made the drug deal, according to the affidavit. But when the informant denied he had bought drugs from the house on the instruction of Goines, investigators confronted Goines, who then gave them another informant's name.
Internal affairs detectives interviewed all of the confidential informants Goines worked with "and all denied making a buy for Goines from the residence located at 7815 Harding Street, and ever purchasing narcotics from Rhogena Nicholas or Dennis Tuttle."
On Friday, Acevedo said he has ordered a full audit of drug investigations by his narcotics unit and a review of other cases Goines has been in charge of.
He said Goines, who has been with the department for 34 years and was previously shot twice in the line of duty, has been relieved of his duties and will likely face serious criminal charges.
"We know that there's already a crime that's been committed," Acevedo said. "It's a serious crime when we prepare a document to go into somebody's home, into the sanctity that is somebody's home, it has to be truthful, it has to be honest, it has to be factual. We know already there's a crime that's been committed. There's high probability there will be a criminal charge."
Acevedo said detectives were first alerted to the alleged drug-dealing at the Harding Street house in a 911 call from a mother concerned her daughter had been involved in drugs at the residence. Police launched an investigation about two weeks before the fatal January raid.
"We weren't there willy nilly," Acevedo said.
As part of the investigation into the drug raid, a second undercover officer was also relieved of his duties, but Acevedo said investigators do not believe he was aware that Goines allegedly concocted information to obtain the no-knock warrant.
"When we're done, I guarantee you we will leave no stone unturned and the truth will come out," Acevedo said.
He added that there are "a lot of angry cops" because of Goines' alleged behavior.
"When you violate that oath of office, you make ... their jobs difficult," he said.