3 Houston police officers injured in shooting, suspect in custody after standoff
The three officers are in stable condition.
Three Houston police officers were shot Thursday afternoon by a suspect who fled, carjacked a white Mercedes and barricaded himself in a home for several hours before being taken into custody, authorities said.
Houston police said that the officers are all in stable condition with non-life-threatening injuries. They are being treated at Memorial Hermann Hospital.
The incident started at about 2:40 p.m. local time when officers responded to a domestic call, Houston Police Chief Troy Finner told reporters at an evening news conference outside the hospital. The suspect spotted the officers and fled the scene in a car, with officers giving chase, Finner said.
The suspect crashed into a parking lot gate and then opened fire at the officers with an automatic weapon, according to Finner. The officers returned fire but the suspect escaped, carjacked the Mercedes and continued his flight, the chief said.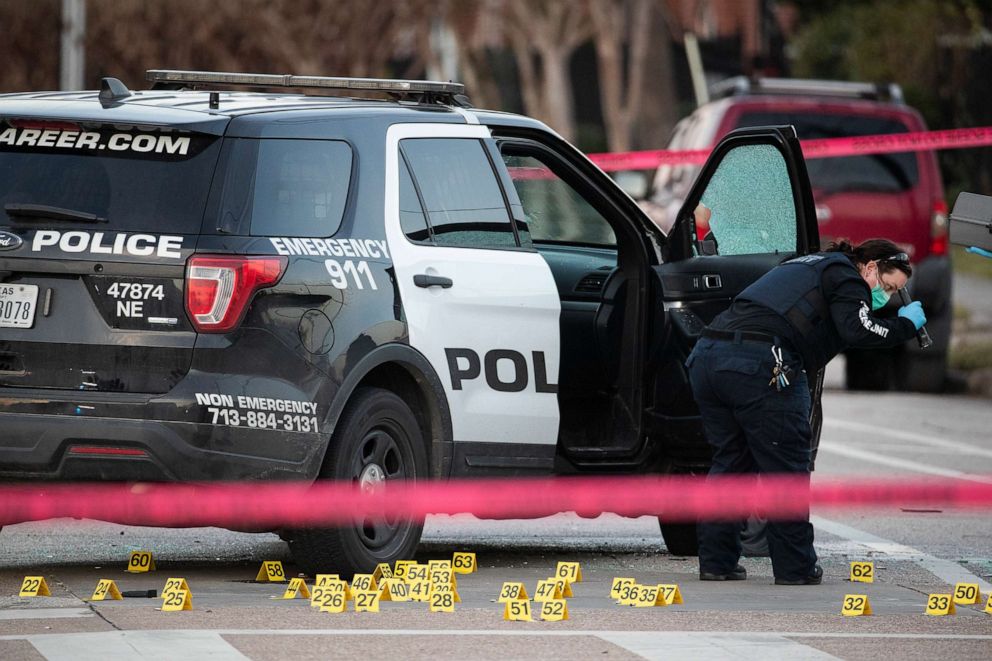 One officer was hit in the arm, another was hit in the leg and the third officer was shot in the foot, the police said.
The woman who was driving the Mercedes was unharmed.
The suspect entered a house in the Fifth Ward and fired on officers who were outside, Finner said. No officer was hurt in this shootout, according to police.
"He is still in the home and we're treating it as barricaded suspect," Finner said at 6 p.m. local time.
During the standoff, the suspect fired "multiple shots" at SWAT officers, none of whom were hit, police said.
Around 7:40 p.m., police said on social media that the suspect had been taken into custody.
The suspect walked out of the house "with his hands up and surrendered," Finner said during a nighttime press briefing. He had an apparent gunshot wound to the neck and was transported to a local hospital, the chief said.
Police were still working to confirm the suspect's identity but believe he lives at the house he barricaded himself inside, according to Finner.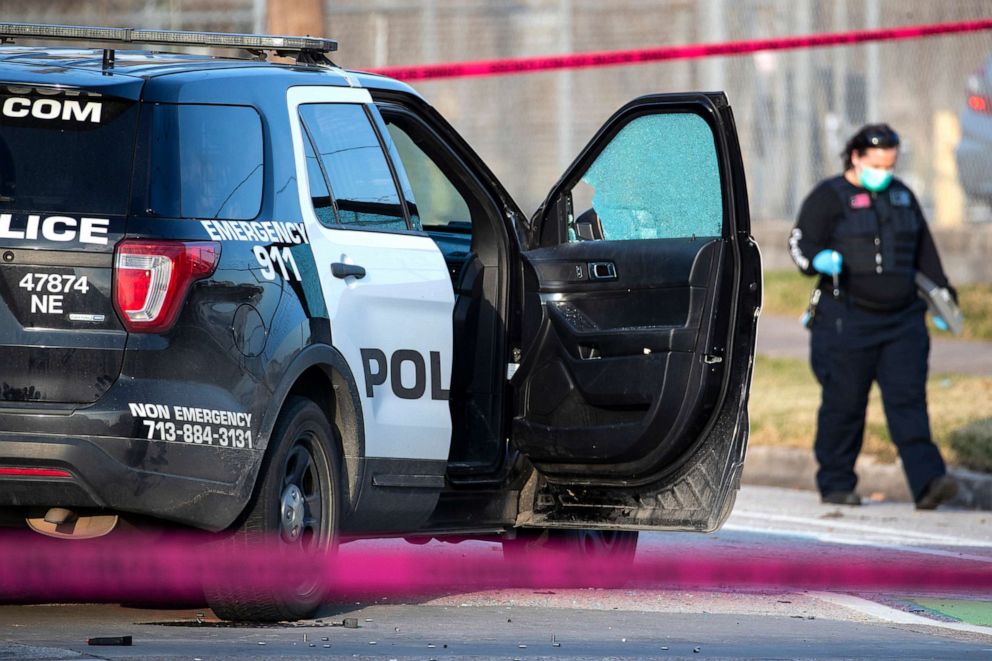 Houston Mayor Sylvester Turner said he visited each of the officers in the hospital.
"All three officers are in good spirits, all were talkative and we expressed our support of them," he said.
The injured officers were identified by police using their last names: Officer N. Gadson, 35; Officer D. Hayden, 32; and Officer A. Alvarez, 28.
This is the second incident this week in which a law enforcement officer was shot in Houston. Cpl. Charles Galloway of Harris County Constable Precinct 5 was shot and killed on Sunday when the deputy pulled over a car in southwest Houston.
Oscar Rosales, 51, who was arrested on Wednesday after fleeing to Mexico, has been charged with capital murder in that shooting.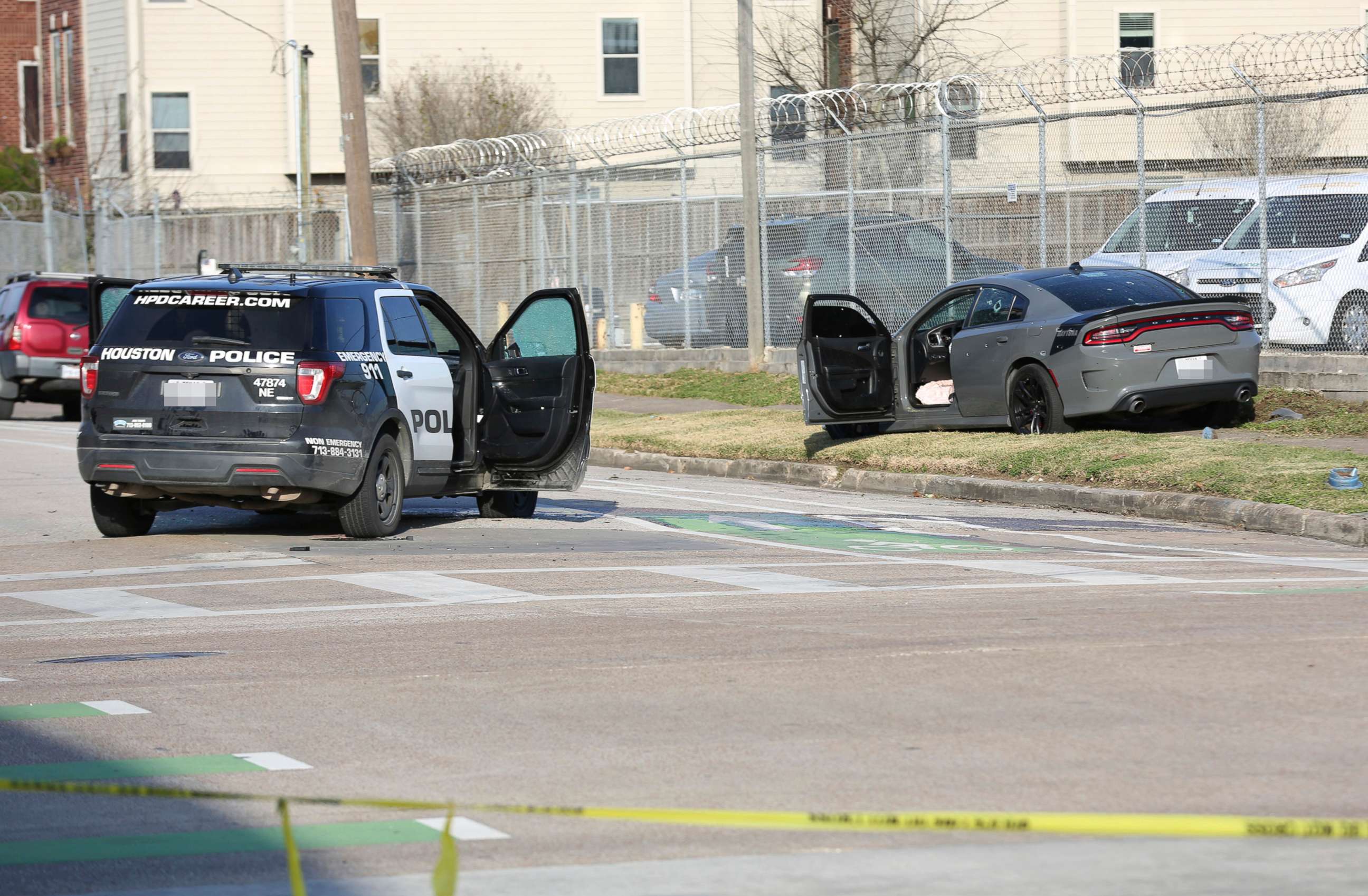 As of Jan. 27, four police officers have been killed by gun violence and 24 have been shot and injured according to the Gun Violence Archive, a nonprofit that tracks gun violence incidents around the country.
Turner and Finner expressed frustration with the rise in gun violence in the city and said they would be formulating a plan in the coming days.
"No more excuses. Everybody take an active role … and do whatever you can do to fight gun violence in our city," Finner said.
This is a developing story. Please check back for updates.