A cold front moved through the Northeast on Thursday, bringing flash floods to Pittsburgh during evening rush hour. About an inch of rain fell in less than an hour.
A new massive storm is stretching from the Rocky Mountains into the Midwest, with flooding rain and even snow as part of the forecast.
Three states -- Illinois, Iowa and Wisconsin -- already have issued flood watches this morning.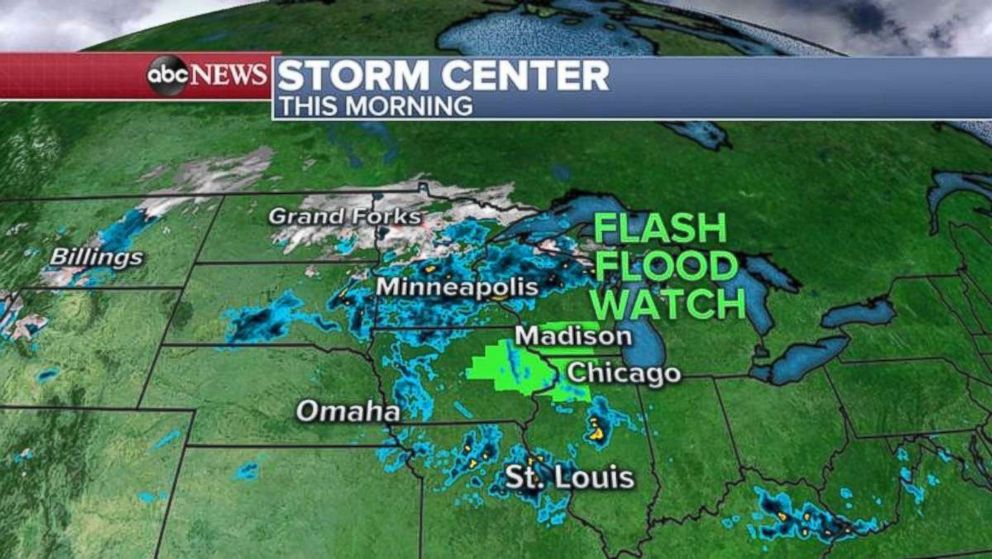 A storm system this morning has already brought 4 inches of snow to North Dakota, leaving behind slick roads.
A cold front this afternoon is heading toward the Plains and southern Great Lakes area, with heavy rain likely from Iowa to Illinois and severe storms from Texas to Kansas.
Damaging winds, hail and isolated tornadoes are possible in the southern Plains, with flash flooding from heavy rain possible in the southern Lakes region.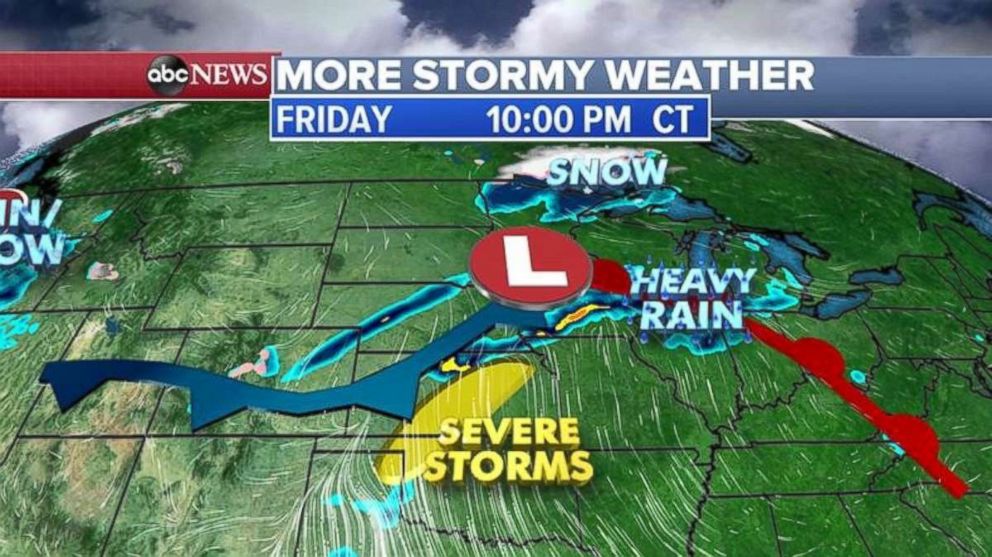 The storm system is moving into the Northeast by Saturday evening and into Sunday, with a cold front extending all the way back to the southern Plains. Heavy rain is expected. Meanwhile, another storm system is moving into the Rockies with additional rain and snow.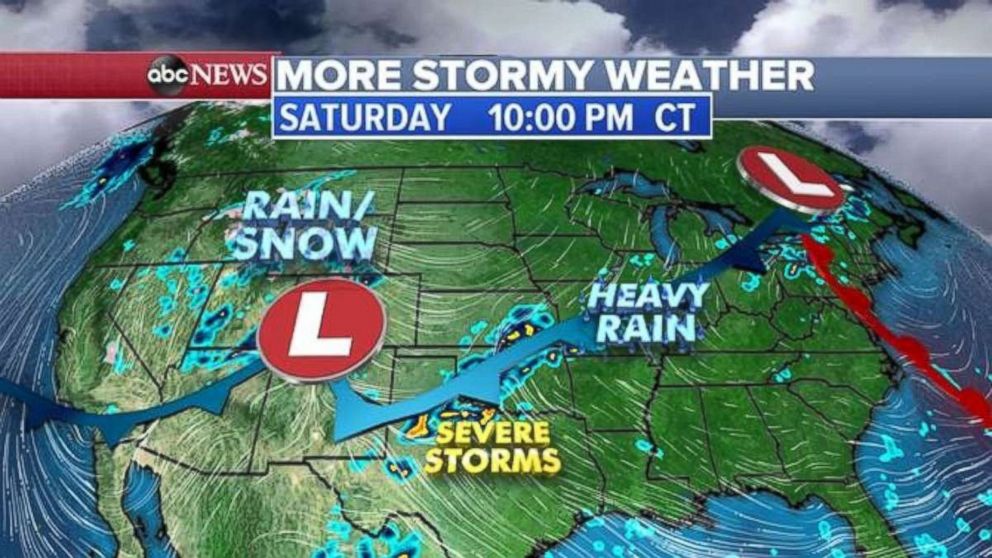 Throughout the weekend and into early next week, both storms will be responsible for heavy rain from the Great Lakes into the southern Plains, with some areas totaling 8 inches of rain. More flash flooding is expected.
Snowfall totals in some spots could be heavy, especially with that second weekend storm looming. The Rockies and Dakotas could see a half foot of fresh powder.