Over 2,000 flights have been grounded — many in the Washington, D.C., area — as a winter storm moves through the Midwest, Mid-Atlantic and Northeast Wednesday.
Interested in
Weather?
Add Weather as an interest to stay up to date on the latest Weather news, video, and analysis from ABC News.
Schools in Baltimore, Philadelphia and Omaha are all closed for the day and federal offices in D.C. are shuttered.
Here's the latest forecast: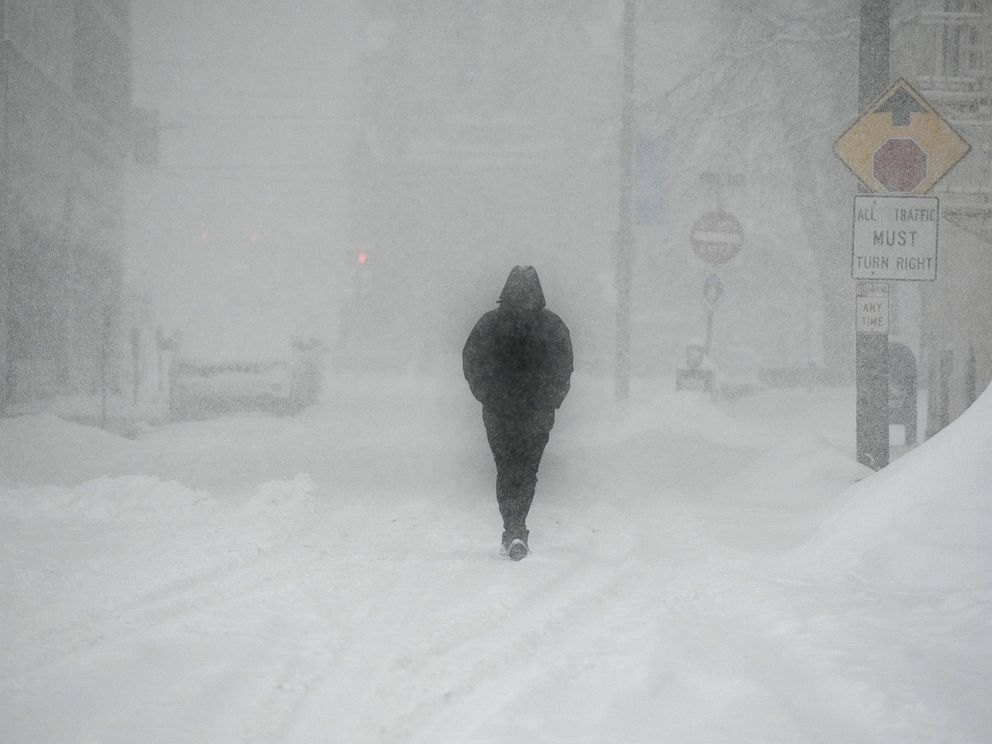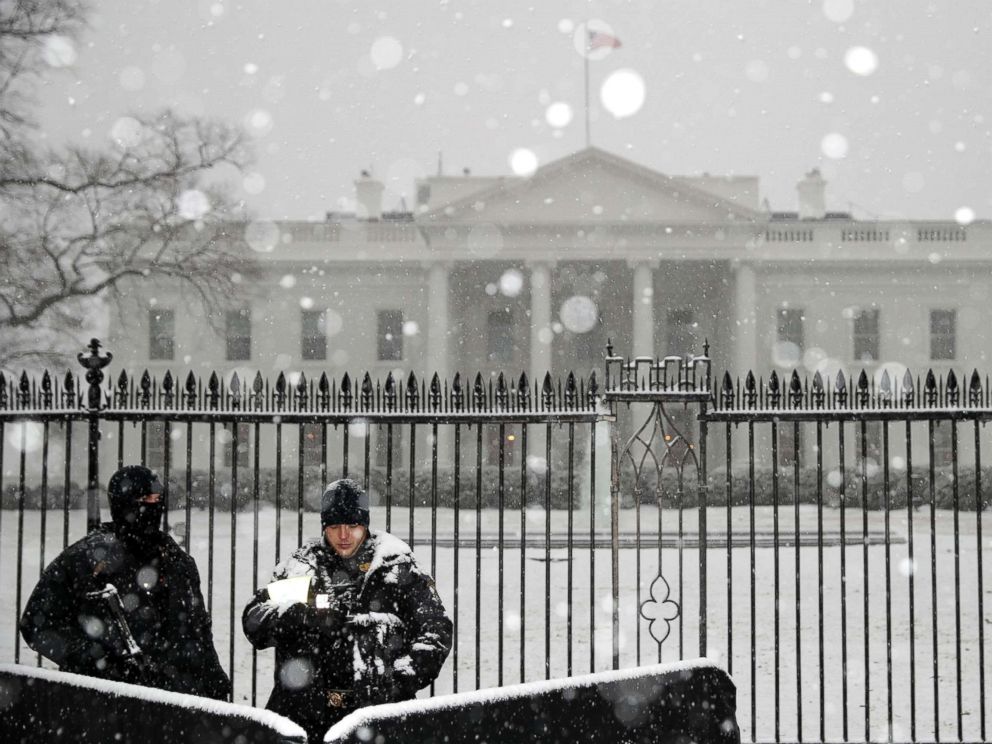 The snow began in D.C. as drivers hit the roads for their morning commutes.
The Virginia State Police said its troopers responded to 380 crashes and trapped cars as of rush hour Wednesday morning.
Conditions this morning vary across the state. Check 511 for current road conditions, and your local weather to determine what type of precipitation you may be seeing today. Plan your travel around the storm, not during - give the plows time to work. #VASnow pic.twitter.com/scQNWCW6Vt

— VDOT (@VaDOT) February 20, 2019
D.C.'s Reagan National Airport saw over two inches of snow while the Baltimore airport in Maryland and Dulles International Airport in Virginia recorded over four inches.
D.C.'s snow is transitioning to sleet and rain over the afternoon.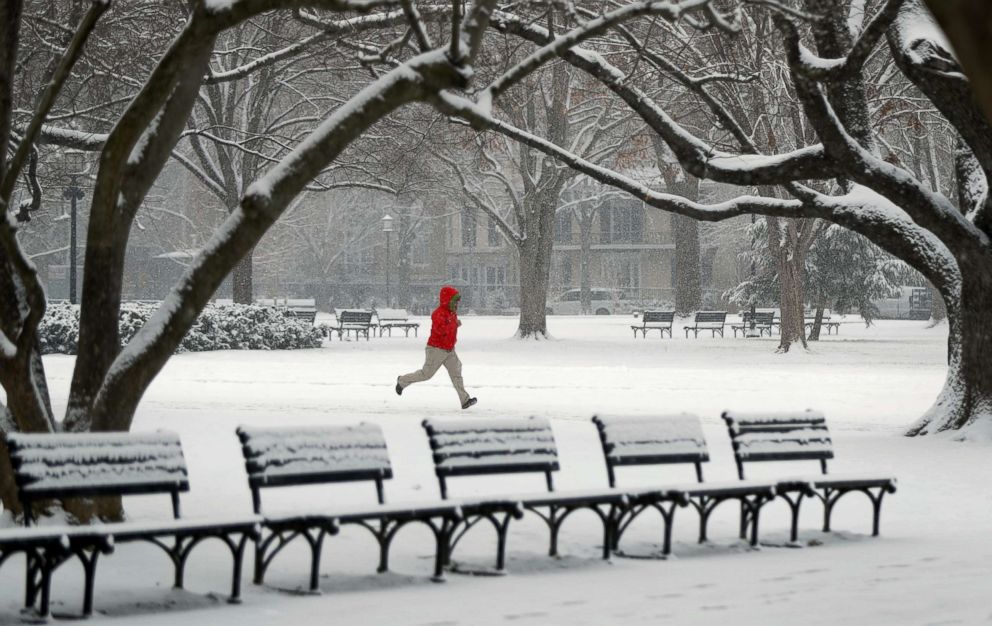 As the storm crept up the coast it brought snowfall to Philadelphia, where up to three inches is possible, and New York City, which is expecting four inches.
Boston will see a burst of snow followed by rain overnight, with only scattered showers for the morning commute.
The storm will move out Thursday morning leaving lingering snow across northern New England.
In the Midwest, snow fell through the morning in Minnesota, leaving some roadways in the Twin Cities buried under eight inches of snow.
With over 30 inches of snow so far, Twin Cities residents are seeing their snowiest February on record.
The bad news: It's snowing. Again. 
The better news: You should have this winter driving stuff down pat.  Remember: Snow doesn't cause crashes. Poor driving decisions cause crashes. Slow down and drive to conditions. Turn on those headlights. #mnwx pic.twitter.com/qU5v9III58

— MN State Patrol (@MnDPS_MSP) February 20, 2019
Troopers, First Responders, Tow Trucks are spending a significant amount of time along the road providing assistance. Please move over & slow down. Semi crash I-94 WB near exit 50 Fergus Falls (no inj) pic.twitter.com/takkpboZPz

— Sgt. Jesse Grabow (@MSPPIO_NW) February 20, 2019
Meanwhile, in the South, heavy rain is falling from Mississippi to Kentucky, potentially bringing dangerous flooding.
Nashville may see its wettest February on record.
ABC News' Chad Murray, Amanda Maile and Christine Theodorou contributed to this report.