Hundreds attend Minneapolis march in honor of Justine Damond
Valerie Castile, the mother of Philando Castile, also attended the march.
— -- Hundreds of people gathered Thursday night at the Minneapolis site of Justine Damond's fatal shooting, where they held a vigil before marching to a nearby park to continue their remembrance of the Australian expatriate.
Damond, 40, called 911 on July 15 to report a suspected sexual assault outside her home. Once two officers -- identified as Matthew Harrity and Mohamed Noor -- arrived at the house, she approached the driver's side of the squad car, just after Harrity heard a loud sound near the car, according to the Minnesota Department of Public Safety. Noor, who was sitting in the passenger seat, then fired his weapon through the open driver's side window, the Minnesota Department of Public Safety said. Damond was pronounced dead at the scene.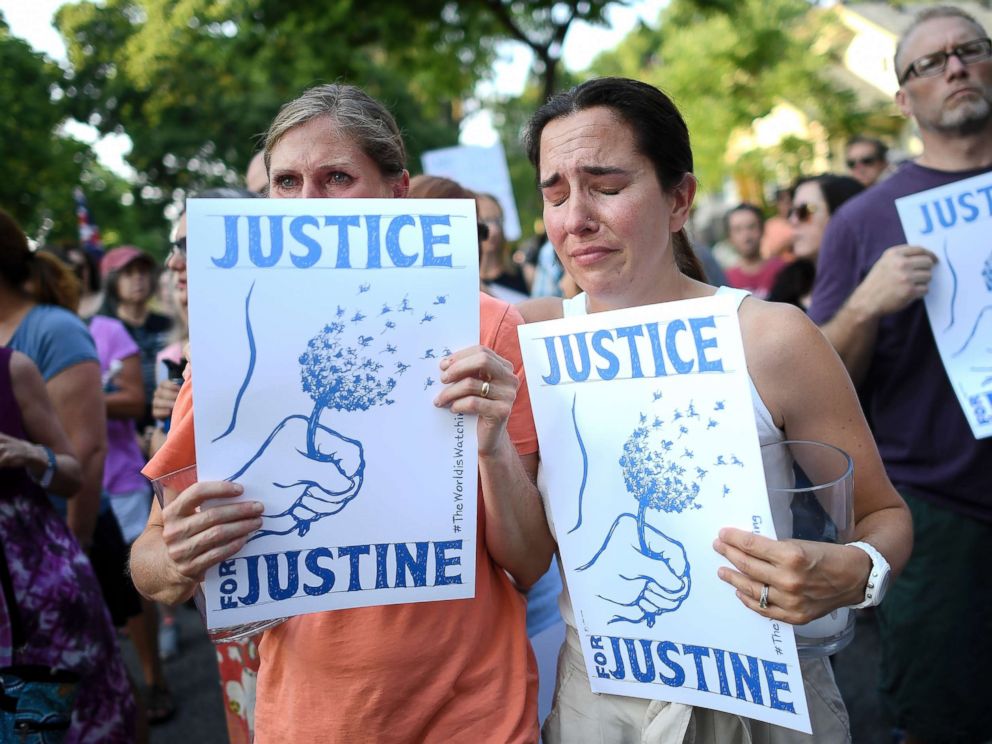 A large crowd gathered outside Damond's home, including Valerie Castile, the mother of Philando Castile, an African-American man who was shot and killed by a police officer one year ago, according to ABC affiliate KSTP.
The crowd stood silently and hugged each other, while one speaker said, "We gather here before you in our heartbreak, in our longing for healing."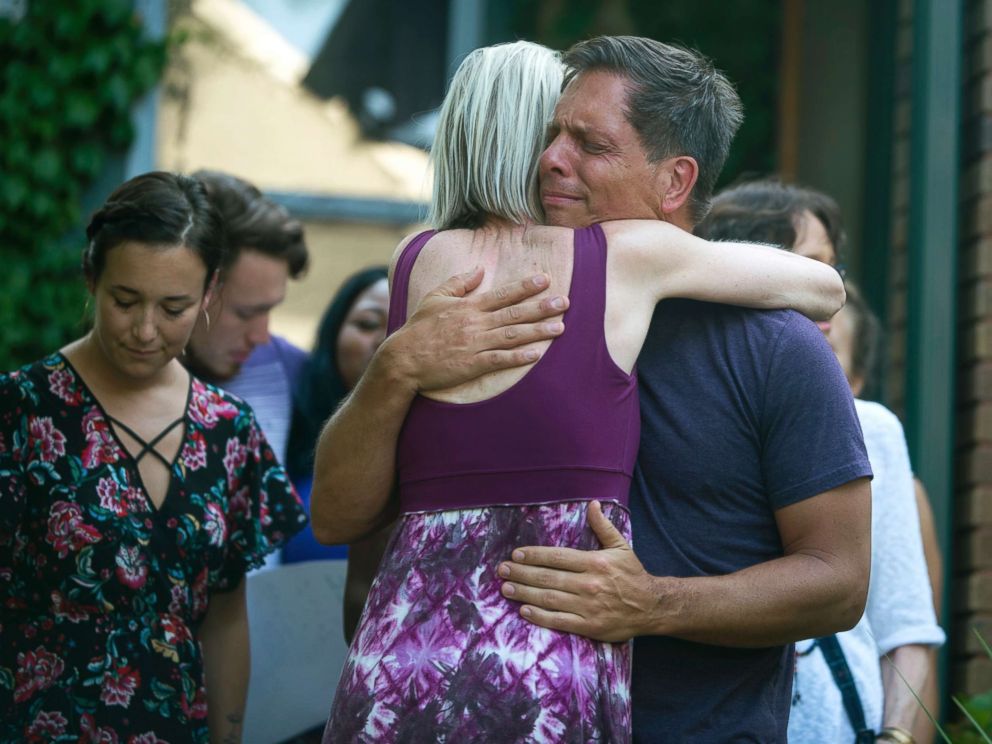 After congregating at the home Damond shared with her fiance Don Damond, the crowd marched to Beard's Plaissance Park on Lake Harriet. Along the way, marchers stopped traffic at some intersections for several minutes, KSTP reported.
One female march participant told KSTP, "I wanted to participate in a peaceful march against what's not right. I would definitely call a friend or a neighbor before I would call the police now."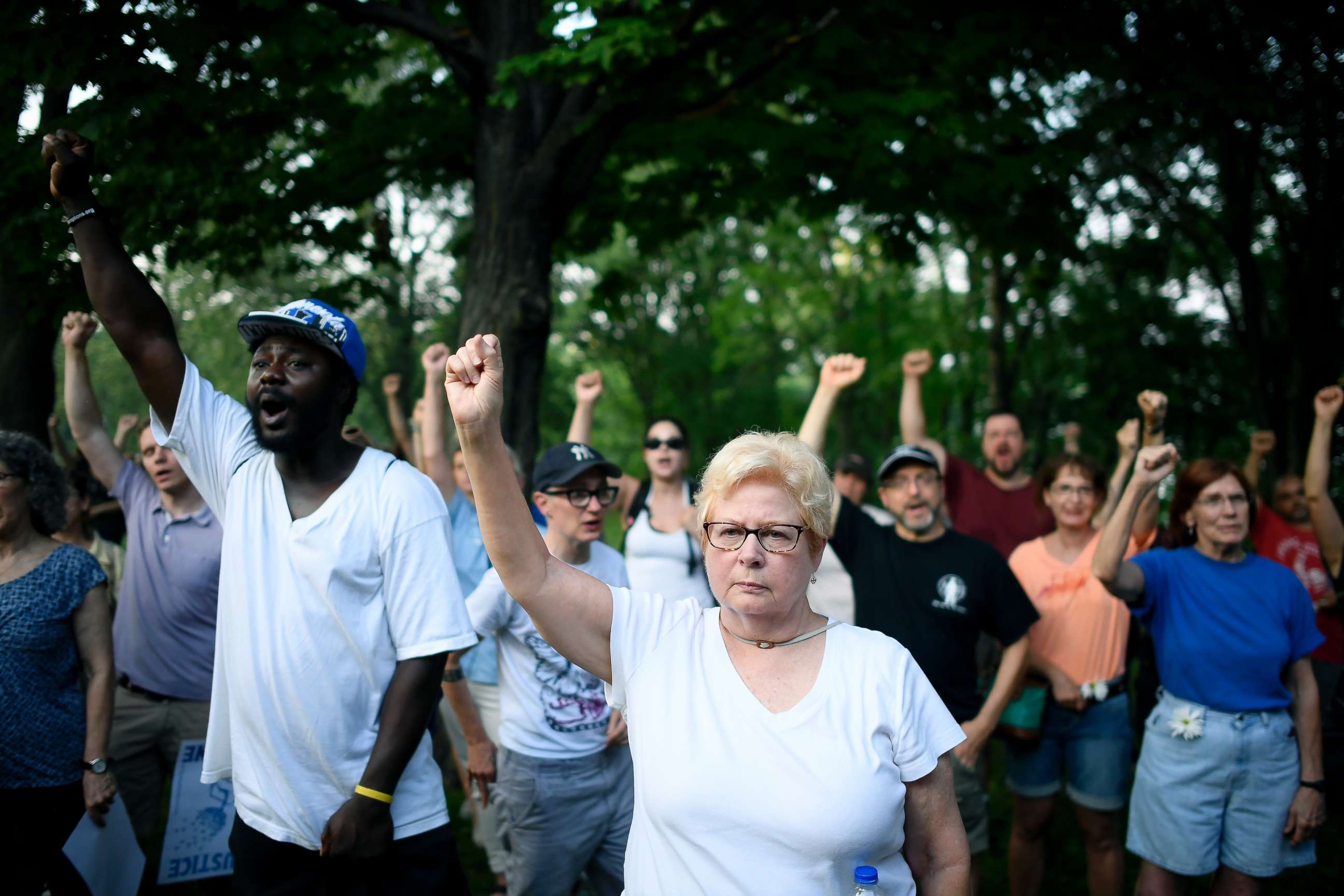 While many in the crowd spoke about seeking justice, they tempered their message with that of peace and love.
"She lived a life where she would be right here with us," said Sharon Sebring, Don Damond's mother. "I would be serving no purpose if I spoke on behalf of the family with hate or anger, because our mission is to serve her purpose."