Over 1 foot of rain has pummeled the Pacific Northwest in five days, bringing rivers into major flood stages and flooding roads and neighborhoods.
In Whatcom County, Washington, in the northwest part of the state along the Canadian border, about 500 people were displaced Monday due to flooding, the Whatcom County Sheriff's Office said.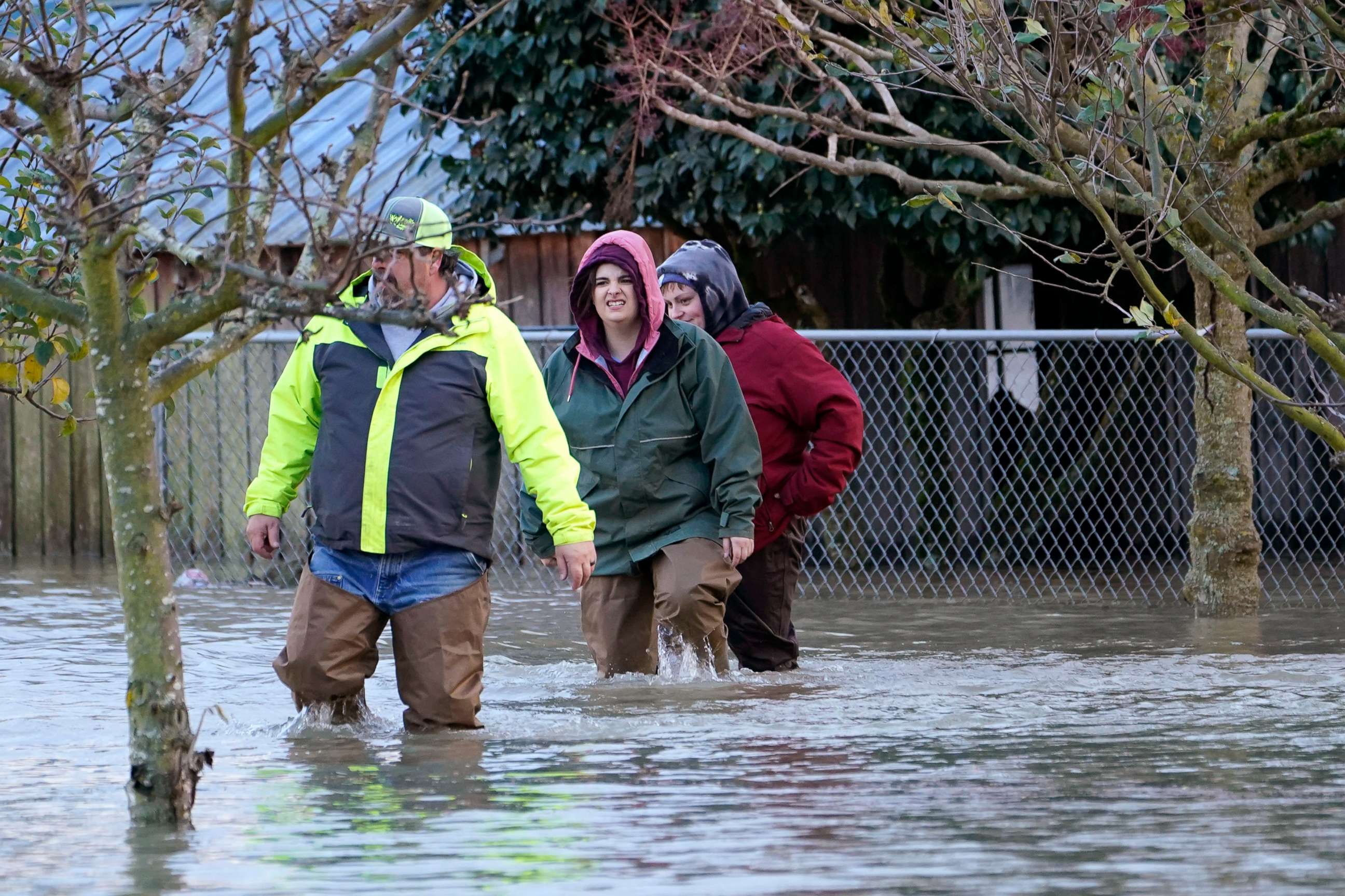 "Extensive search and rescue efforts" were conducted throughout Monday, including by boat to reach residents in deep areas, the sheriff's office said.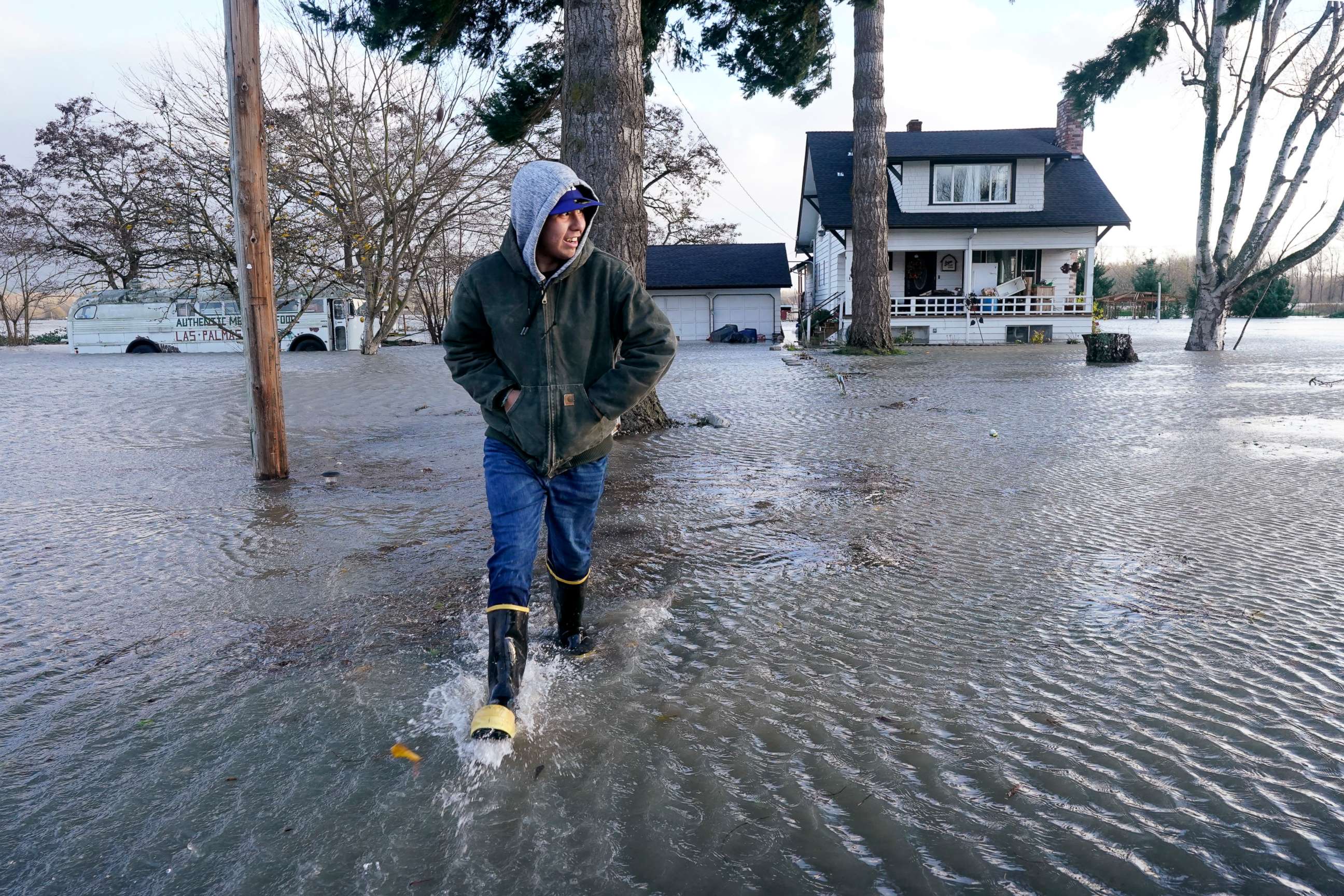 In Bellingham, in Whatcom County, the flooding and mudslides closed Interstate 5 overnight.
In British Columbia, there was one fatality reported on Highway 99, Minister of Public Safety and Solicitor General Mike Farnworth said during a press briefing Tuesday evening, in the wake of "significant" flooding and mudslides in the southern half of the province.
Nearly 300 people were trapped in their cars on Highway 7 east of Vancouver, David Boone, assistant chief of the Vancouver Fire Rescue Services's operations division, told ABC News. Some 500 occupants were trapped in their vehicles for over 24 hours on another part of Highway 7 but were able to drive away after the roads were cleared, he said.
Flooding also shuttered Highway 5 in British Columbia, with one official calling the conditions "a disaster waiting to happen."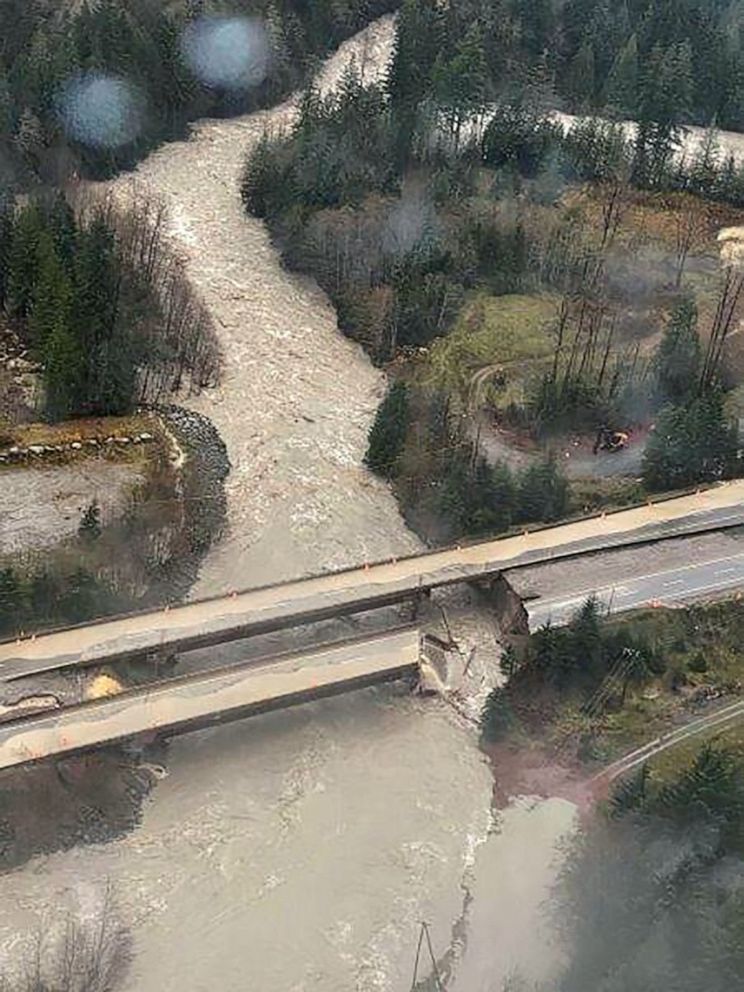 High winds -- with gusts up to 77 mph -- toppled trees and knocked out power. An 18-wheeler was nearly knocked off a bridge.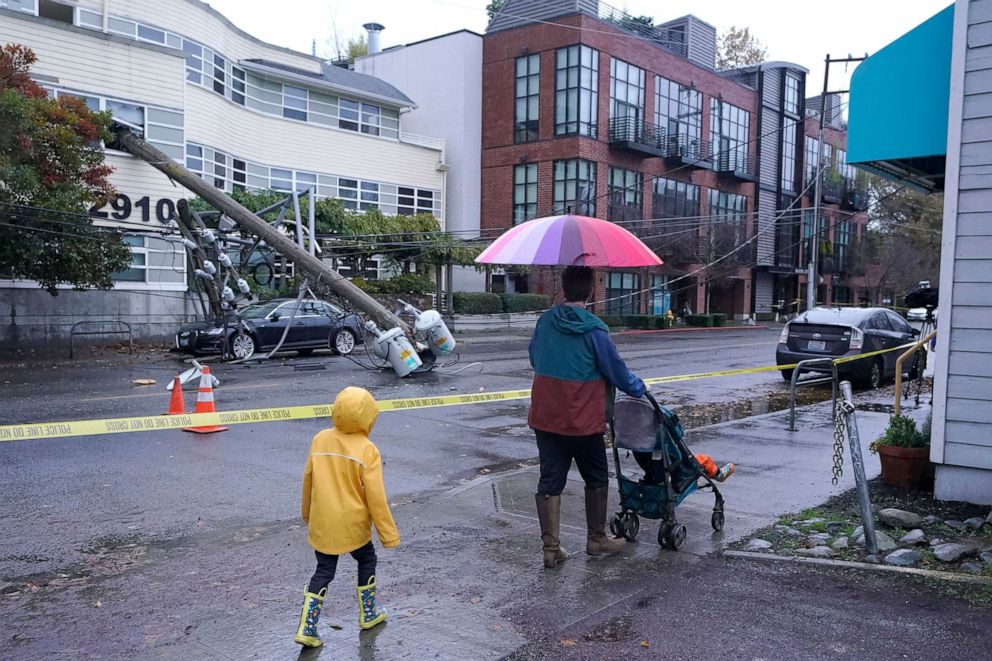 Tuesday morning, the rain and snow showers will begin to taper off, with conditions improving by the afternoon. But major river flooding will still be an ongoing threat, and a flood watch remains in effect through Tuesday afternoon in parts of western Washington.
Three rivers are in major flood stage: Bogachiel, Nooksack and Skagit. The Skagit River in Mount Vernon is expected to rise to a crest of 37.6 feet by Tuesday afternoon, topping the 1990 record crest of 37.4 feet.
A winter weather advisory is also in effect; over 1 foot of snow possible in the highest elevations -- above 1,500 feet -- in western Washington.
Although nearly the entire western U.S. is in a drought, western Washington is the only area that is drought-free. Seattle has seen rain every day this month and parts of western Washington have received 40 inches of rain in the last 30 days.
The Pacific Northwest will dry out over the next few days, before more rain arrives later this week.
ABC News' Christine Theodorou contributed to this report.